Feeding kids well can be a big challenge. In fact, it's a common stressor for most parents.
Do you struggle with…
force feeding
food "rules"
stressful meals
selective eating
feeling like a short-order cook?
Would you like to swap that for…
EAGER-TO-EAT, WELL-NOURISHED KIDS?
I belive that's what all parents want!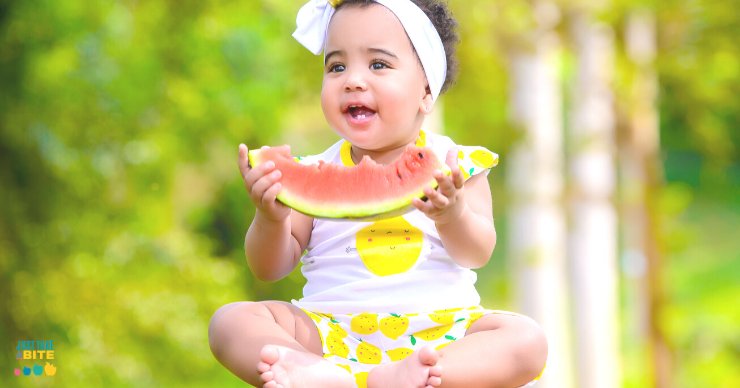 Here's the problem…
Most parents worry about WHAT to feed their kids.
The focus is on the specific food.
But I have news for you…
The HOW is MORE important than the what!
Stressing over the food just perpetuates the endless cycle of picky eating. But it doesn't have to be that way. Meal times don't have to be a source of stress.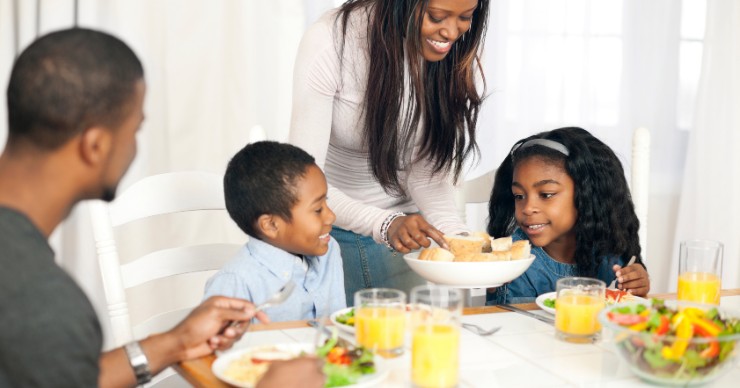 I believe…
understanding your child's true nature and working with it instead of against it is a key factor in raising a healthy child, elminating feeding challenges, and creating peaceful meals.

all children are great eaters, if given the correct environment and encouragement.

any feeding challenge can be overcome.
There is HOPE for all parents. No matter the struggle. And I want to share it with you.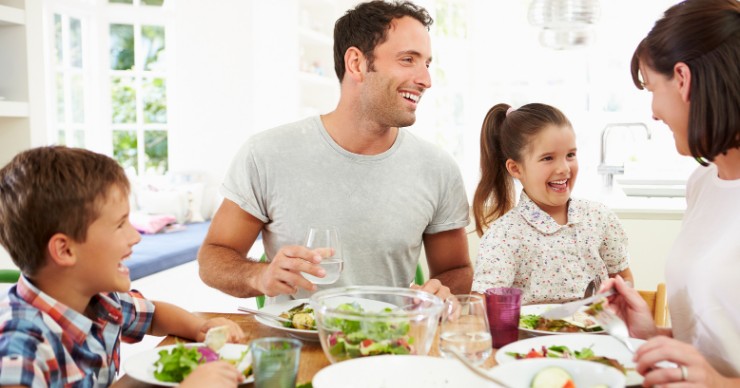 Do you ever find yourself saying…
 While the whole family is sitting down and eating the same food, my three-year-old gets up multiple times to play with toys, and doesn't want to eat.
 My kids hate trying new foods or retrying old foods. They decide before it's in their mouth, by sight, that they don't like it.
 My daughter tells me what she wants to eat, I prepare it, then she decides she doesn't want to eat it. It's the flip-flop that is frustrating.
 My four-year-old insists on eating the same foods over and over again.
Sound familiar?
What if I told you…
 That three-year-old who won't sit is an Adventurous Eater.
 The kid who won't try a new food is an Active Eater.
 The daughter who seems to change her mind by the minute is an Intuitive Eater.
 That four-year-old who is stuck in a food rut is an Analytical Eater.
Before you plan another meal or spend another dinner frustrated that your kids aren't eating, you need to know exactly HOW your child eats.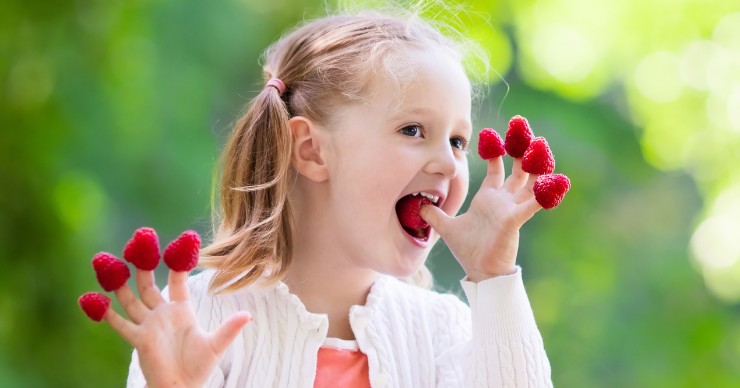 EVERY CHILD HAS A UNIQUE EATING STYLE.
That is why what works for feeding one child may not work for another.
There are four basic Eating Styles. Each child fits into one leading category, while also overlapping with a supporting category.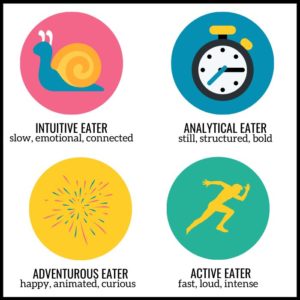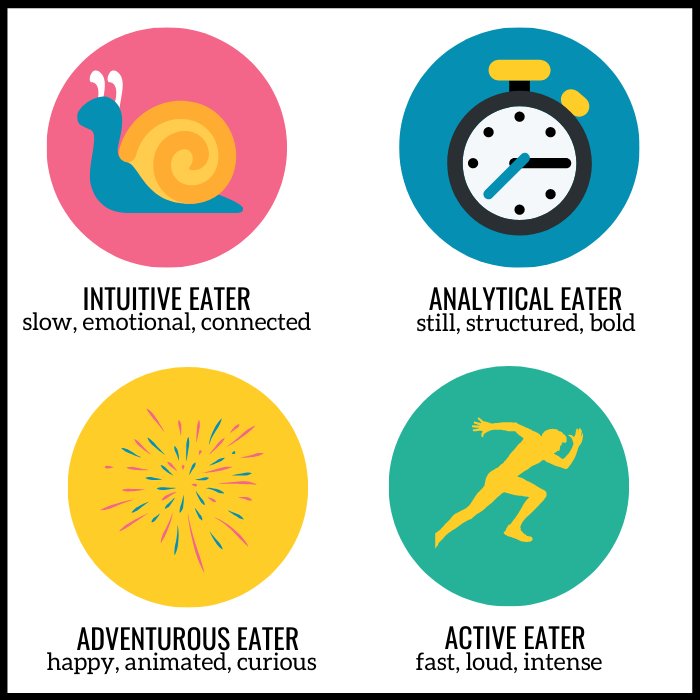 By figuring out your child's Eating Style you can learn how to specifically feed him or her to take the stress out of meal times.
Your child's Eating Style helps you understand:
the essence of your child's true nature
how they relate to the world, to people, and to their environment
what makes them feel loved, supported, and confident
how they uniquely view food.
You'll learn to speak your child's food language!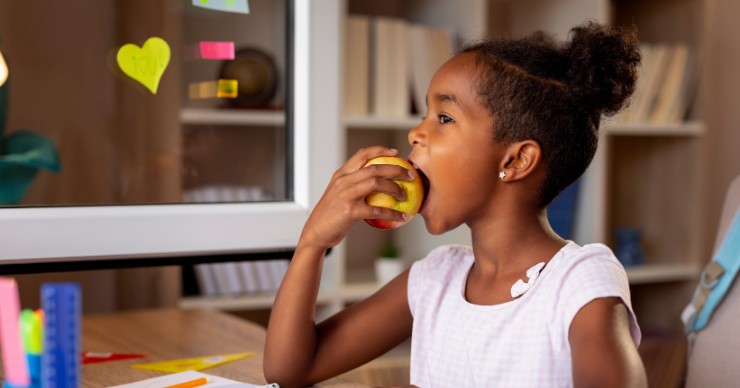 Are you ready to put an end to stressful meals?
Even if you have a family with all four Eating Styles you can still make meals everyone will enjoy. I'll teach you how to make slight tweaks to meet everyone's needs.
Get on your way to stress-free meals by learning HOW to feed your kids. The WHAT will easily follow.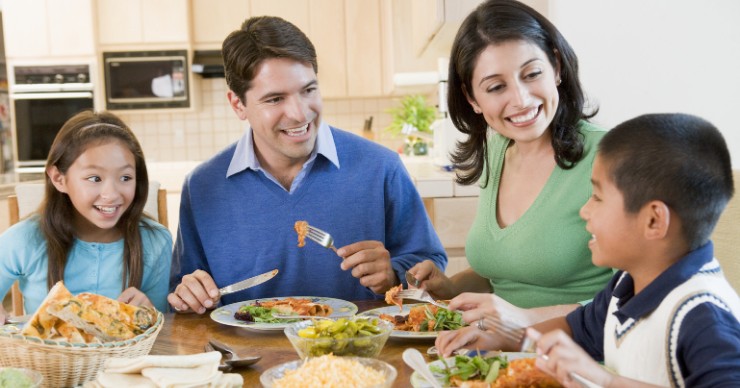  A Premium Eating Style Membership contains:
A quick-start guide and tools for assessing your child's Eating Style

Feeding tips for each Eating Style

Food focus: how to meet the needs of each Eating Style

A big challenge video for each Eating Style

Printable for easy feeding

In-depth lessons on different aspects of nutrition, such as digestion, blood sugar regulation, and hydration for both kids and parents!

Recipes best suited for each Eating Style

BONUS: A guide to Mom's Eating Style! Learn why you make certain food choices and how it can help you stay healthy.
The Eating Styles Membership is no longer available on its own. All of the information is included in the Nutritional Navigation eCourse. Learn more HERE!

What do parents think of the Eating Styles?
No more need for discipline at the table!

Having an Eating Styles membership has been so insightful for me as a mom of three. All three of my children have different Eating Styles!!! Things that used to frustrate me so much, I now understand better and know how to work with. I thought our food problems were a discipline issue, but after studying the styles I see that my kids each view food so differently. Now, I can better plan our meals and environment with their needs and preferences in mind. And I can let go of my expectations that are just based on how I view food. It has led to a much happier family table experience! – Wendy

The Eating Styles Membership is no longer available on its own. All of the information is included in the Nutritional Navigation eCourse. Learn more HERE!