This post may contain affiliate links which won't change your price but will share some commission.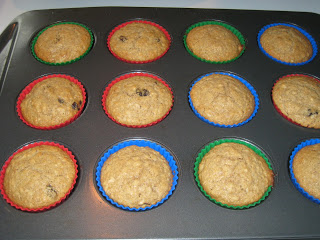 Last week I had to make some muffins for a church event. And while I was looking through my recipes I found a recipe for oatmeal muffins from my MIL. I had never made them, but they sounded good…and it looked like a recipe that would be easily adapted to soaking grains and replacing the white flour with whole wheat flour. I mixed the flour, oats and buttermilk early in the morning yesterday. And then baked them later in the afternoon. They turned out great! We'll be having them with our dinner tonight. Rebecca and I tried one right out of the oven. Very good. I added some raisins and ground flax seed for extra nutrition. This recipe works very well as a base recipe. You could add any dried fruit, fresh fruit, nuts, spices, etc. I'll definitely be making these again. So easy, so healthy and so good! I'll post the recipe the way I made it.
This recipe is linked to GNOWFGLINS probiotics every meal – breakfast ideas. Check it out for some other healthy breakasts.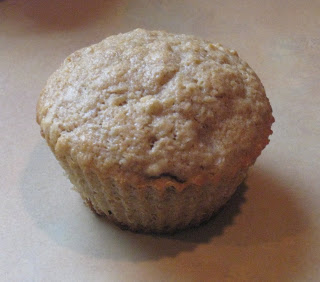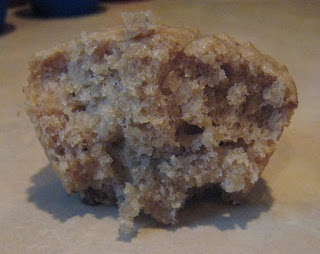 Oatmeal Muffins
1 cup rolled oats
1 cup cultured buttermilk (I'm guessing kefir or yogurt would work too…I'll have to try that the next time I make them)
1 cup whole wheat flour (I used freshly ground)
1 egg
4 Tbsp. coconut oil (melted butter would work too)
1/2 cup brown cane sugar (they are quite sweet…you could decrease this if you want to cut back on sugar)
1 tsp. baking powder
1/2 tsp. baking soda
1/2 tsp. salt
(a little cinnamon would probably be good in these)
1/2 – 1 cup add-ins (raisins, flax seed, nuts, seeds, fresh fruit, dried fruit)
Mix oats, flour and buttermilk in a glass bowl. Cover and let sit at least 7 hours.
Heat oven to 400. Stir remaining ingredients into oat mixture. Fill muffin cups 2/3 full. Bake for 18-20 min. Makes 12-14 muffins.
**If you do not want to soak the grains, mix just the oats and buttermilk and let sit 1 hour. Add egg and oil/butter. Mix dry ingredients. Pour wet ingredients into dry. Mix until just dampened. Fill muffin cups and bake as directed above.