This post may contain affiliate links which won't change your price but will share some commission.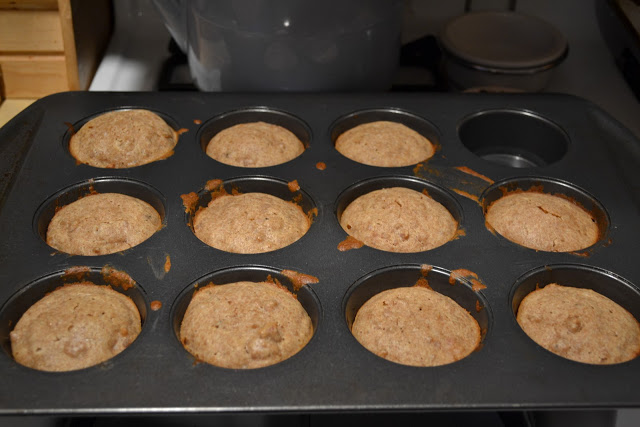 For dinner last night I tried another Heavenly Homemaker recipe (and there are more to come:). Ever since Laura posted her pancake and sausage muffin recipe I've wanted to try them. Pancakes and sausage are great on their own, but mixed together? Awesome! All three of us loved these. And they are very easy to make. Plus they make a lot so you can freeze some for a quick breakfast. I only made a half batch and got 11 muffins. I also doubled the amount of meat (used a 1/2 lb. for a half batch). We like ours meaty 🙂 Another great thing about them is that you can soak the grains. Always a plus for me. I didn't have buttermilk on hand, so I used a combo of sour milk (milk + vinegar) and plain yogurt.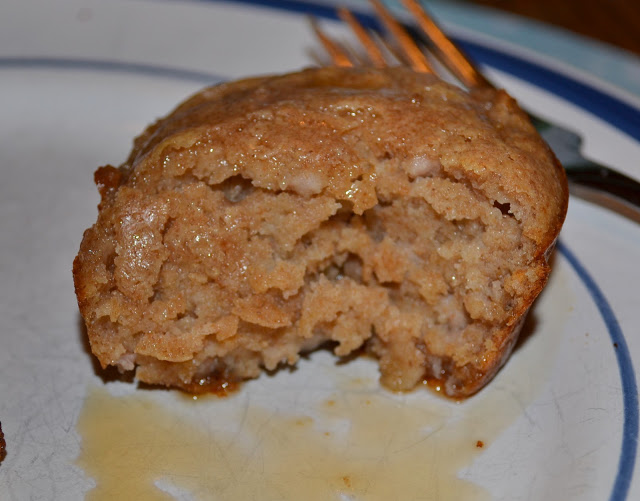 This recipe would also work well if you want to serve pancakes to a large group but don't want to stand at the stove forever. They would be great without the meat. Just make the muffin part and then you have a ton of pancakes done at once 🙂
I think this will be one of our new favorites. Pancakes and sausage covered in butter and real maple syrup. Mmm 🙂 I'm still trying to figure out how to take decent pictures with our new camera. So bear with me.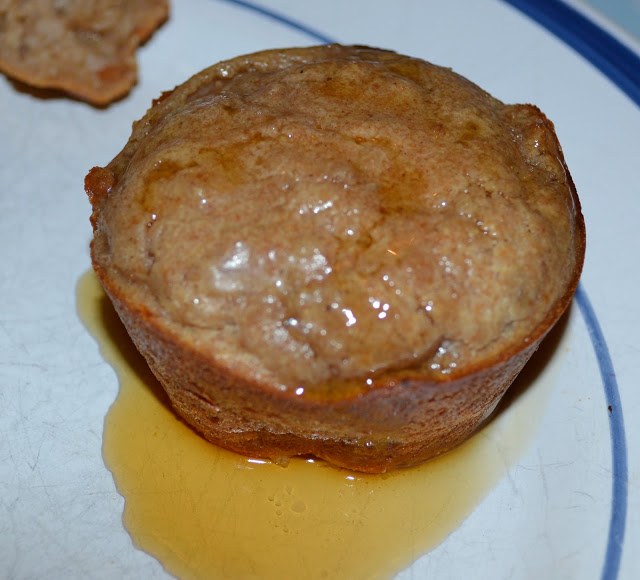 Pancake and Sausage Muffins
2 cups whole wheat flour
1 tsp. baking powder
1/2 tsp. sea salt
1 1/2 cups milk or buttermilk (I used a little more than this.)
2 eggs
1/3 cup melted butter
1/2 pound cooked (and at least partially cooled) turkey sausage (or nine sausage links, cut in half) (I used pork breakfast sausage…1 lb. per full recipe)
Real grade B maple syrup
To soak grains:
If you want to soak your flour overnight to break down the phytates to aid in digestion, mix the flour and cultured buttermilk in a glass bowl, cover and let it sit on your countertop for 12 hours or so. The next morning, mix the remaining ingredients in and bake as directed below.
To make w/o soaking grains:
If you don't soak the flour ahead of time: Mix dry ingredients together. Add milk or buttermilk, eggs and melted butter. Stir in browned turkey sausage.
Pour batter into 18 buttered muffin tins. (I don't recommend paper muffin liners for this as it will stick.) (A full recipe for me would make 20 – 22 muffins). Bake at 350° for 15-20 minutes (mine took about 25 min.) or until the muffins are lightly browned. Serve with butter and maple syrup.