This post may contain affiliate links which won't change your price but will share some commission.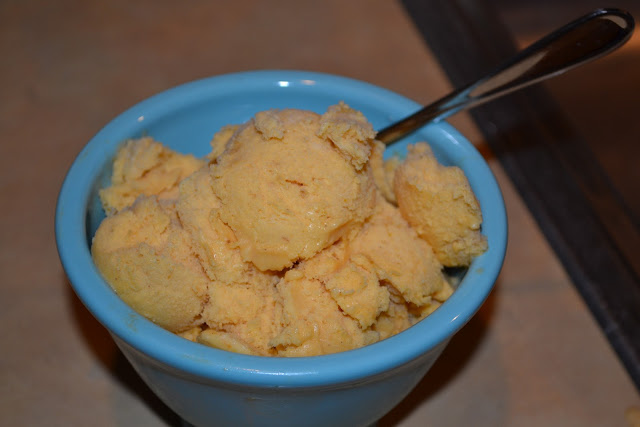 We are finally getting raw milk again. We had our first pick up on Monday. So of course on Tuesday we had to make ice cream…in November 😛
I used the usual Nourishing Traditions recipe and tweaked it a little to make pumpkin ice cream. YUM!!! All three of us like it.
I used a combination of honey and syrup for the sweetener to give a neutral flavor.
Pumpkin ice cream made with fresh raw cream is the perfect fall treat. If you can't have dairy coconut milk would work too.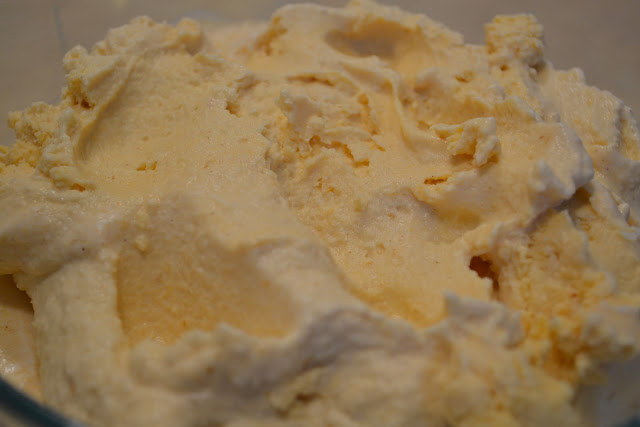 Pumpkin Spice Ice Cream
Makes 1 quart
3 egg yolks (optional)
1/2 cup maple syrup, honey or cane sugar (or any combination)
2 tsp. vanilla extract
2 1/2 cups heavy cream (preferably raw, not ultrapasteurized)
1/2 cups whole milk (preferably raw, not ultrapasteurized)
1 cup pureed pumpkin
2 tsp. cinnamon
1 tsp. pumpkin pie spice
In a blender mix all of the ingredients. Taste. Make sure it is a little extra sweet (the sweetness decreases when it freezes).
Pour into an ice cream maker and process according to instructions (It took about 20 min. in my Kitchen Aid ice cream maker attachment).
Transfer to a shallow container, cover and store in freezer.