This post may contain affiliate links which won't change your price but will share some commission.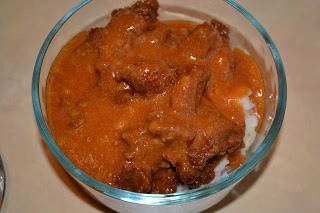 Once in a while I ask Justin if he has any specific requests for dinner. This week he asked for pepper steak and mashed potatoes. So that's what I made last night. It's a recipe from my MIL. It's very simple and very good. I adjusted the ingredients to make it healthier (since I don't use soy sauce or bouillion). The full recipe is not GAPS legal. But just the steak part is (minus the gravy). The gravy uses flour, so that part is not grain free. But the meat is great without the gravy. There is plenty of sauce in the pan that you can use as gravy even if you don't thicken it. I put mine on top of squash. Justin had his over mashed potatoes. We all enjoyed it. The one thing I have never understood is why it's called pepper steak…there is no pepper in it 😛 The recipe calls for round steak. Use whatever you have. I used sirloin because that's what I could find first buried under all of our pork 😛 This is a great recipe to use with grassfed beef since it simmers a long time and the meat gets very tender. I hadn't intended to post this recipe at first, but after serving it I realized I should. So I had to take pictures of what was left after dinner and what I packed for Justin's lunch.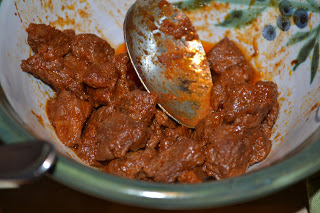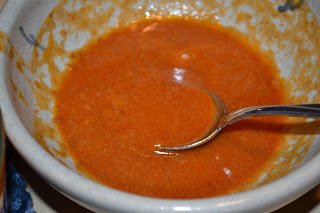 Pepper Steak
1 large steak (round or sirloin work well), cut into chunks
olive oil, coconut oil, lard or palm shortening
1 cup beef broth, chicken broth or water (may need more as it cooks)
1/4 cup ketchup (I used homemade fermented ketchup)
salt and garlic powder to taste
1 Tbsp. flour
1/4 cup cold water
Brown meat in oil in skillet. Add water/broth, ketchup and seasoning. Cover and simmer over low heat 1 1/2 hours. Stir periodically and add extra liquid if it gets too dry. You can serve it like this over veggies, rice or potatoes.
To make gravy: Remove meat from pan. Mix flour and water until the lumps are gone. Gradually add the flour mixture to the sauce in the pan, stirring over low heat. Add more water until desired consistency and quantity of gravy. Serve gravy on the side or add the meat back to the pan for serving.