This post may contain affiliate links which won't change your price but will share some commission.
I was ready to leave January behind along with all of its sickness. Then February started with a round of the stomach flu for most of the family. Hopefully we'll all be doing a little better today. And hopefully we're done with the flu for the winter now!
Another month. Another set of goals. A lot of my goals will relate to my test results and change in eating. And hopefully I'll see improvements. Here's to a month of feeling better!
1. Writing –  Write my GRNL article. Research creating a newsletter. Come up with May/June RFH topics.
2. Photography – start reading my photography book and implement one new method/tool.
3. Healing – I still want to continue to eat to keep my metabolism up. I've actually finally seen some 98 temps! That is unheard of for me. So even with my new food limitations I am not abandoning Eat for Heat. This morning I had scones and squash. And I'm toasty warm! Almost hot. And it was all dairy, wheat and egg free.
I will be researching the different parts of my test results and how to effectively implement them. I plan to start with some simple supplements. And I will be implementing a rotational diet. I will completely eliminate my "red" foods (worst sensitivities). And cut down on the others by only eating small amounts every four days (in the rotation). I will be starting a spreadsheet to keep track of what I can eat each day. It will definitely be a new way of eating/be a challenge. But hopefully I'll see improvements quickly.
I also want to eliminate Miralax. After reading this Scary article I know I need to get rid of it for good this time. I've already started cutting back. And hopefully the other changes I'm making will compensate for the lack of "help."
The medications/supplements I am starting with are: Armour Thyroid, Zypan, Lithium, Magnesium glycinate, Vitamin D3, probiotic and Omega 3 (fish oil). Soon I will add in alpha lipoic acid and Nusera. I already take a multivitamin and a couple other mineral supplements.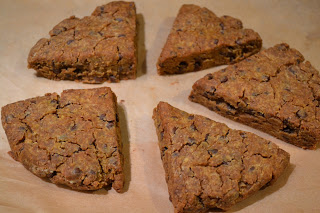 4. Homemade Food – I'm not setting any specific goal for homemade foods this month. Instead I'm going to experiment with allergen friendly baking. I started this morning with dairy free, wheat free, egg free, nut free scones. They are delicious!
5. Relationships – We will be spending time with family at birthday celebrations. We will have a  Mommy/daughter/grandma date to see Sleeping Beauty (ballet) and celebrate my mom's birthday. We might have a small group activity, but it might be on the same day as some family stuff. We will have Bible study. I would like to continue to try to call my sister at least once a month. And we might try to set up skype dates with my brother-in-law and niece so the kids can get to know each other better.
6. Rebecca – be positive and encouraging
7. Crafts – browse pinterest
8. Cakes – I will be making my nephew's birthday cake. I will plan cakes for Rebecca (currently she wants Strawberry Shortcake) and Abram (probably Mickey Mouse).
9. Declutter – Organize Abram's closet
10. Acceptance – I am working on acceptance of family members. I am also working on acceptance of my current health status. Although it's frustrating to have to cut things out of my diet yet again. I'm hopeful that it will be helpful and temporary. I have to accept where I'm at and hope for better things to come.
I will also continue to read Bittersweet.