This post may contain affiliate links which won't change your price but will share some commission.
Good morning. A new day. A new week. New diet. New supplements. Let the fun begin.
I want to start this post with some good news. I've been completely Miralax free and synthroid free for a week!!! No more synthetics/chemicals going into my body. I'm so excited. The adjustment isn't easy. But I'm doing it. I'm trying to work through the daily struggles and keep the end goal in mind…a healthy body that functions on its own without chemicals. Getting rid of these was a big goal of mine for February (and for the last year!). And I've done it! I'm not going back.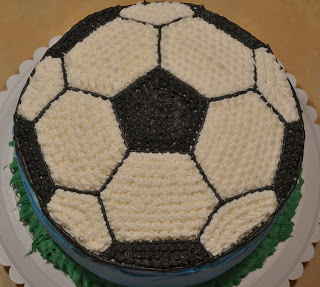 Last week was busy with some food experimenting and cake decorating. We also had a wonderful time yesterday celebrating my nephew's birthday! I'm so thankful for a SIL that also has a passion for real food and understands food intolerances/allergies. It makes parties much more fun when you know there will be good food to eat that won't make you sick 🙂  Thanks, Sara!! I appreciate it. We had snow and more snow last week, so we spent time outside. It was good to get some fresh air. Now we're anxious for spring!!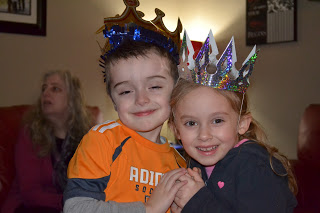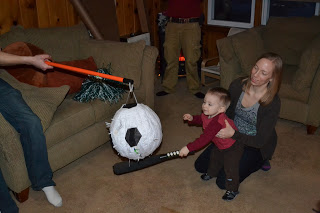 Looks like another busy week here. In addition to my regular grocery shopping I need to get to the health food store. Now that I've started my restricted, rotational diet I need to stock up on food I can have. I want to try some new grains – teff, amaranth, hemp. Maybe garbanzo flour. I also want to give coconut milk and sweet potatoes another try. We don't have any Valentine's Day plans (yet). We generally don't do much for it. We have a MomBreak playdate on Friday. I hope we get to go. The kids could use some social time. Saturday Rebecca and I have our Mommy/daughter date. We'll be seeing Sleeping Beauty (ballet) with my mom.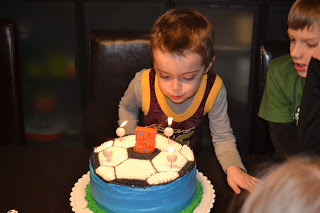 I'm hoping to do more baking experiments this week. I've already found that meals aren't too tough. But snacks sure are! I've laid out some options below. But I need to add to the list. We are out of homemade golden grahams. Rebecca and Abram have really been enjoying them lately, so I'd like to make a new batch.
I also want to make turkey broth. I 100% believe that broth and stock are great for your health, great for gut healing. But…it seems like every time I have chicken broth I feel worse. Sadly I think it might be one more thing that I've become sensetive to by consuming so much of it day after day (on GAPS). So I need to try different kinds of broth. I still have turkey bones in the freezer from Thanksgiving, so I'll make some broth with them this week. I'd love to make fish stock, but I have no idea where to get fish heads. I would like to get some plain gelatin as well to experiment with.
So I've been gradually encorporating my supplements and dietary changes into my life. I'm on a rotational diet with my top food sensitivities compeletly elminated. I've been taking probiotics, fish oil, Armour thyroid, magnesium and multi-vitamins. Today I started vitamin D3, L-glutamine and Zypan. I still have a couple more things to add to the list, but I'll wait a few days.
My body is definitely going through some adjustment. It's hard to know what's die off, what's inflammation, what's from something I ate that was bad or what's just my body trying to heal. I can't tell if what I'm experiencing is good or bad. I'm hoping that in the next couple weeks things will calm down. Right now I have on and off bad headaches, major cysts/acne basically from head to toe (so annoying, gross and painful), water retention, eye pain, bloodshot eyes, very dry skin (on my face and hands…lots of little cracks/cuts) and digestion problems (compounded with what I'm experiencing from eliminating Miralax). My plan at the moment is to try to be strict with my diet and just work through this adjustment phase.
I will be trying to get more sleep when possible too. I know that will help.
So on to the menu. I tried to lay things out well for myself so I would know exactly what I could eat each day. Here's hoping that by the end of the week I'll be feeling better and getting better at my new diet.
_____________________________________________________
S (soak flour, cook quinoa, church, make snacks, prep smoothies) D1
  L – chicken and broccoli quinoa, blueberry yogurt
  D – soaked cheeseburger cups, popcorn, strawberry milkshakes (family), sauteed cauliflower, lunch leftovers, kale chips (Mary)
snacks: blueberry, raspberry, dates, hot carob
M (make turkey broth, SP, PS, HH?) D2
  D – baked or pan fried white fish, seasoned rice, peas, maybe lettuce/salad for me
snacks: cinnamon crunchy crumble
T (strain/freeze broth, make 2nd batch of broth, make VD dessert, KM, CCS) D3
  D – baked salmon, baked potato, broccoli, pumpkin, zucchini
snacks: ?
W (soak beans and lentils, strain/freeze broth, make VD dessert, Meijer, PS, HH, WT) D4
  D – tacos w/ beef, salsa, sour cream, avocado, shredded cheese; carrots, cucumber
snacks: ice cream, soaked graham crackers, raisins, hot cocoa
Th (cook beans and lentils, prep dinner, Dr. M., make bread w/ kids, Valentine's Day) D1
  D – sweet potato and lentil soup, crispy garbanzo beans, applesauce bread
snacks: blueberry, raspberry, dates, hot carob
F (make cookies, MB playdate) D2
  D – pancakes (white rice pancakes for me) w/ syrup, bacon, peas, pear slices
snacks: crunchy crumble or coconut rice pudding
S (chop veggies, Sleeping Beauty, dinner guests) D3
  D – dinner guests – TBD chicken, roasted potatoes, cauliflower and brussels sprouts, asparagus?
snacks: ?
___________________________________________________________________
D1: chicken, dry beans (pinto, navy, white, fava, mung), lentils; quinoa; broccoli, kale, sweet potatoes, brussels sprouts, cualiflower; blueberry, raspberry, date; coconut oil, carob, cane sugar, mint tea
D2: white fish, pork; white rice; green bean, lettuce, peas, beets; pear, cranberry; lard, cinnamon, maple syrup, coconut milk
D3: turkey, salmon; amaranth, tapioca; asparagus, pumpkin; palm shortening, coconut water, goat's milk yogurt
D4: tuna, beef, raw cream, sour cream; wheat, coconut flour; cucumber, squash, zucchini; coconut, avocado, grapes; EVOO, butter, ghee, tallow; cocoa, raw milk, green tea, honey

snacks: D1 blueberry, raspberry, date; D2 crumble; D3 TBD w/ palm shortening, tapioca flour or amaranth and pumpkin; D4 ice cream, soaked graham crackers, raisins, frozen grapes