This week's real food meal plan for picky eaters includes mac 'n' cheese, spaghetti and lots of eggs. Our hens are really starting to lay.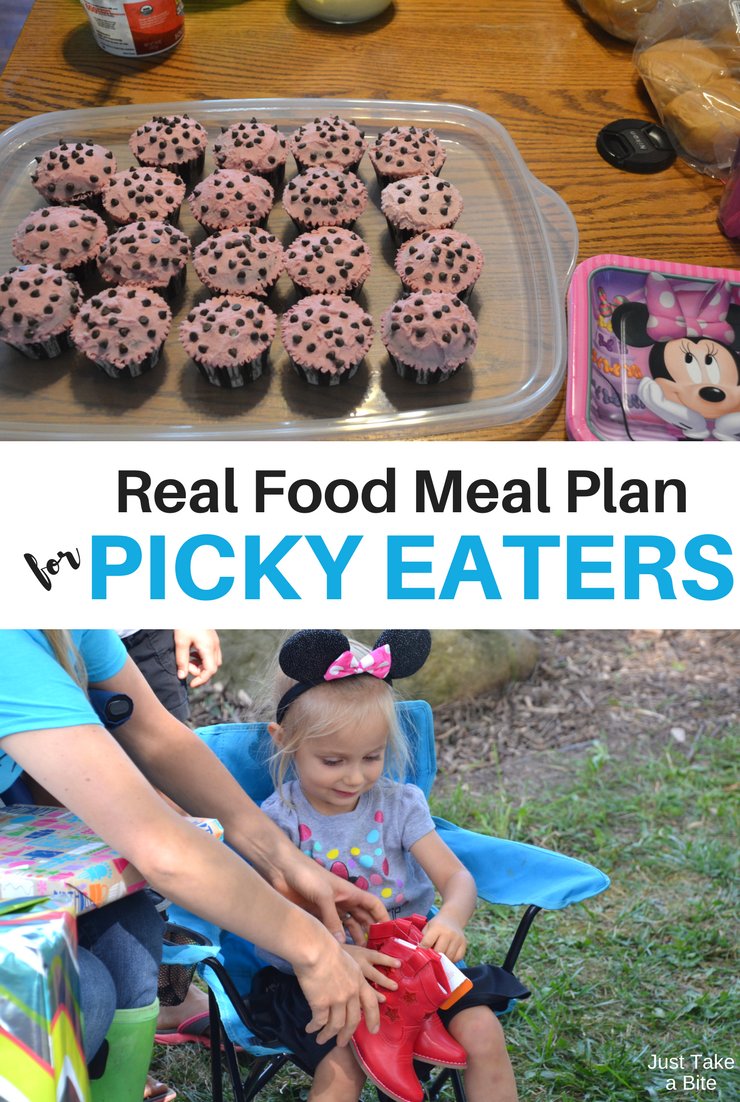 We made it through the final birthday week of the year. It was a lot of fun celebrating my daughter's third birthday with family. But now I'm ready to get back to normal life after travel and celebrations. I'm anxious to get into our regular school routine.
In the Kitchen
There is never a lull in kitchen work. Our tomatoes are coming fast and furious. That means it's time for spaghetti sauce. I also have sauerkraut to can. I'll be happy to get that out of the fridge and free up some space.
After all of last week's work to get ready for the party I'm taking the day off today. We're just eating leftovers. And a long nap is in order too!
Just a reminder that you have a few more days to help a family in need. If you sign up for the Kids Cook Real Food ecourse in August, a membership will be donated to a family in need. It's a win-win!
Here is our real food meal plan for picky eaters for the week. What's on your menu?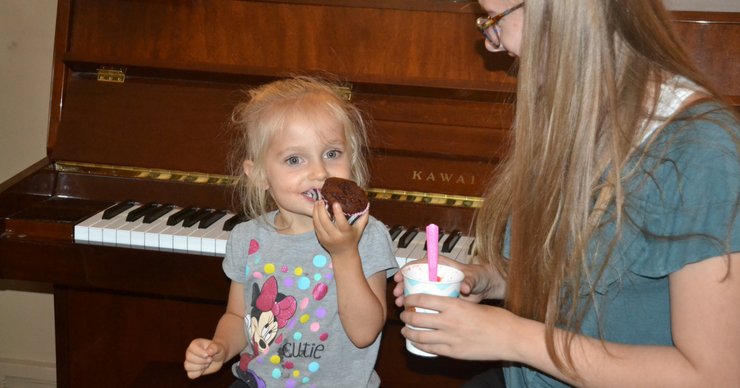 Sunday
B – yogurt, granola, toast with peanut butter, fruit
L – leftovers
D – leftovers
prep:
notes:
Monday
B – yogurt, granola bars
D – beef stroganoff, beans
prep:
notes:
Tuesday
B – toast with sunbutter, fruit
D – mac 'n' cheese, peas
prep: can sauerkraut
notes:
Wednesday
B – hard boiled eggs, toast
D – spaghetti, broccoli
prep: make/can spaghetti sauce
notes:
Thursday
B – oat cups
D – tomato soup, grilled cheese
prep: make granola
notes:
Friday
B – yogurt, granola
D – fried eggs, toast, fruit, roasted zucchini
prep:
notes:
Saturday
B – eggs, toast
D – homemade pizza
prep:
notes: