This post may contain affiliate links which won't change your price but will share some commission.
Missing your beloved granola bars because you can't have oats? Problem solved! These oat and nut free chewy granola bars have the taste and texture of oats. You'll never miss them!!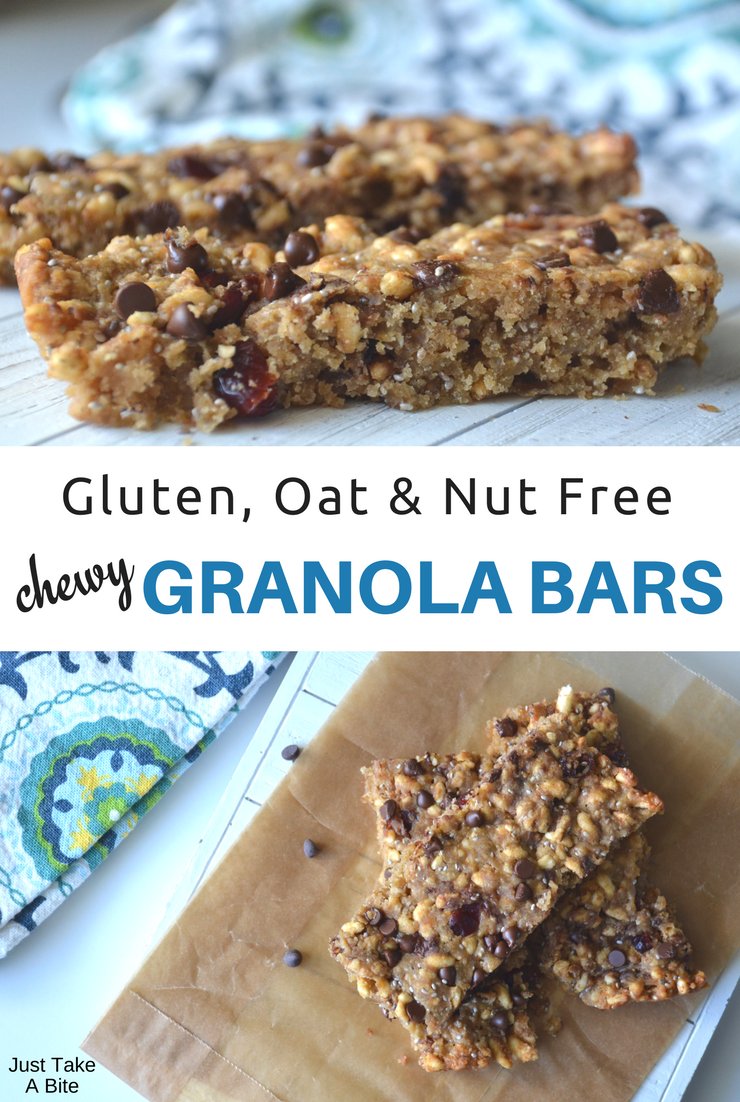 My son can't eat oats.
We've been working through a myriad of food allergies with him for the last four years. And amazingly he has been able to get rid of almost all of them.
Except a few oddballs. Like oats.
We have added back dairy, corn, rice, seeds, bananas, apples, avocado – a whole assortment of foods – too many to list! But the oats are still a big no-go.
So every time I make a batch of granola bars he feels a bit left out. I've made rice bars before. Which are delicious! But they are more like a cookie than a granola bar.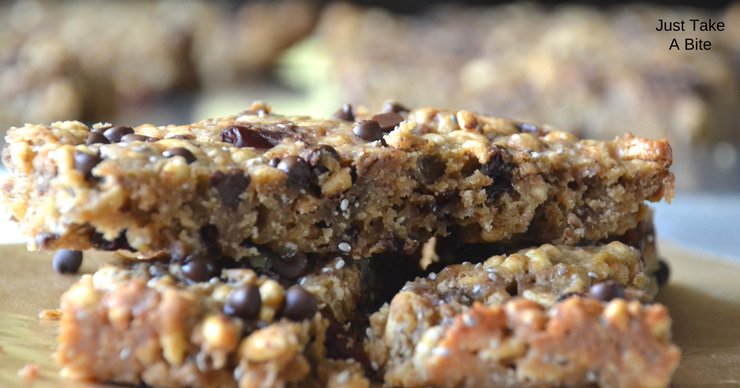 Oat Free Bars!
We put our heads together and my son and I came up with a new version of oat and nut free chewy granola bars. They have some texture and lots of flavor. Plus they hold together well. Which is always a trick with homemade granola bars.
The secret ingredient is brown rice puffs. Cereal is a rare treat in our house. If we do have cereal, it's often plain rice puffs. We eat them with milk or add them to yogurt for a little crunch. They work perfectly in this granola bar recipe to add texture.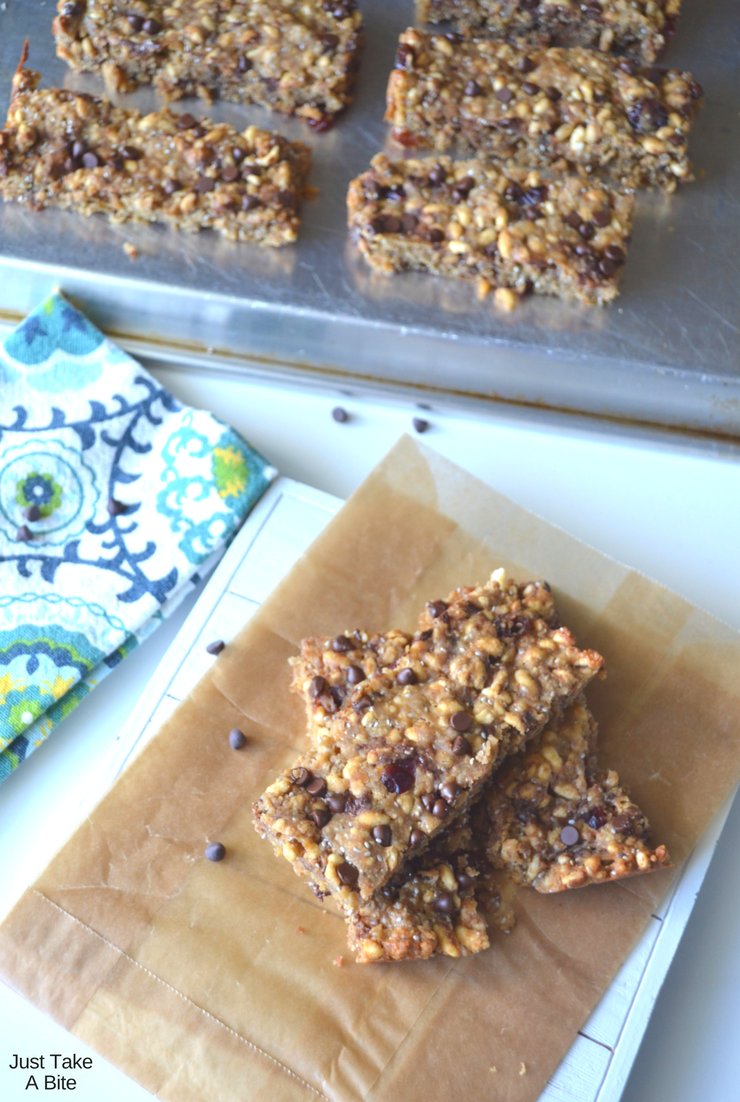 Make it Double
I like to make a big batch (or two!), wrap them individually and stick them in the freezer. Then I've got an easy snack or breakfast component ready to go at any time. These chewy granola bars are ready to eat right from the freezer.
One batch makes about fourteen bars. But if you've got toddlers and preschoolers you can cut them even smaller to make a batch of twenty to twenty eight.
Probably the best part of these oat and nut free chewy granola bars is how easy they are to make. I can get a batch in the oven in less than ten minutes.
So what are you waiting for? Got ten minutes? Get into the kitchen and whip up a delicious snack that has no corn syrup, glycerin, thickeners or binders.
Don't need to avoid oats? Both my chewy and crunchy granola bar recipes are great!!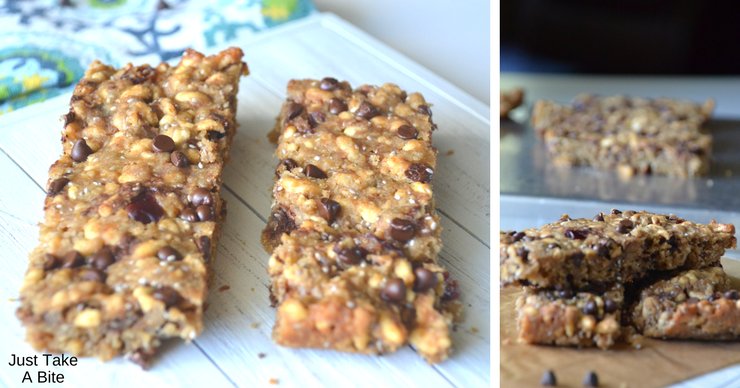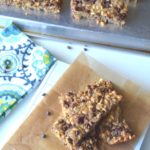 Gluten, Oat and Nut Free Chewy Granola Bars
2017-06-07 05:52:23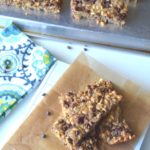 Ingredients
3 cups rice puffs, roughly chopped in a blender
1 1/4 cups white or brown rice flour
2 Tbsp. chia seeds
1 tsp. cinnamon
1/2 cup honey
1 Tbsp. organic cane sugar
1/4 tsp. unrefined sea salt
1/2 cup butter
2 eggs
1/4 cup unsweetened sunbutter
1/2 cup add-ins (raisins, chocolate chips, pumpkin seeds, cranberries, etc.)
Instructions
Heat oven to 350F.
Melt the butter, sunbutter and honey in s a small saucepan. Set aside.
Combine rice puffs, flour, chia seeds, cinnamon, salt and sugar in a large bowl.
Add the butter mixture and mix well.
Add the eggs and mix well.
Stir in opt-ins.
Spread the batter in a greased or parchment lined 9x13 baking pan.
Bake for 25 min.
Let cool 15 minutes. Cut into bars (but do not remove from pan).
Let cool 1 hour. Remove bars from pan.
Wrap individually or store in a large container in the refrigerator or freezer.
Notes
Bars are ready to eat straight from the freezer.
Just Take A Bite https://justtakeabite.com/