This post may contain affiliate links which won't change your price but will share some commission.
Winter, spring, summer or fall this squash cherry smoothie packs a nutritional punch and is bursting with flavor. Plus it's safe for those with allergies.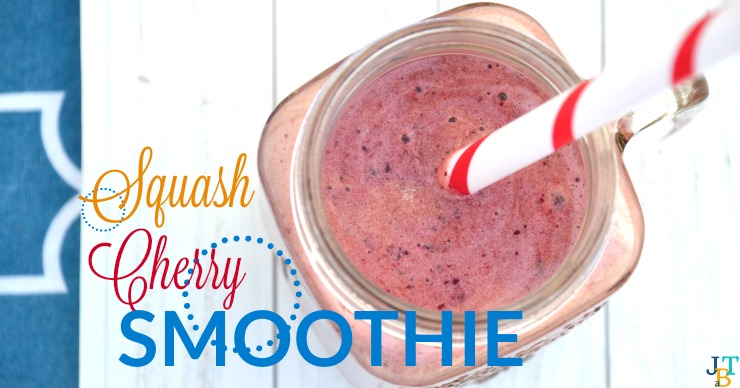 Smoothies are pretty popular these days. For good reason. You can add a lot of healthy stuff to them without kids complaining.
Smoothies are tough with allergies.
But when you have a lot of allergies the list of typical smoothie ingredients dwindles quickly.
I had to get creative to make smoothies for my youngest two. No dairy or dairy substitutes. No avacodo, banana, nuts or seeds. No eggs. Not too many options.
Instead of writing off smoothies I used what foods we can eat to create a delicious breakfast beverage that is full of nourishing ingredients.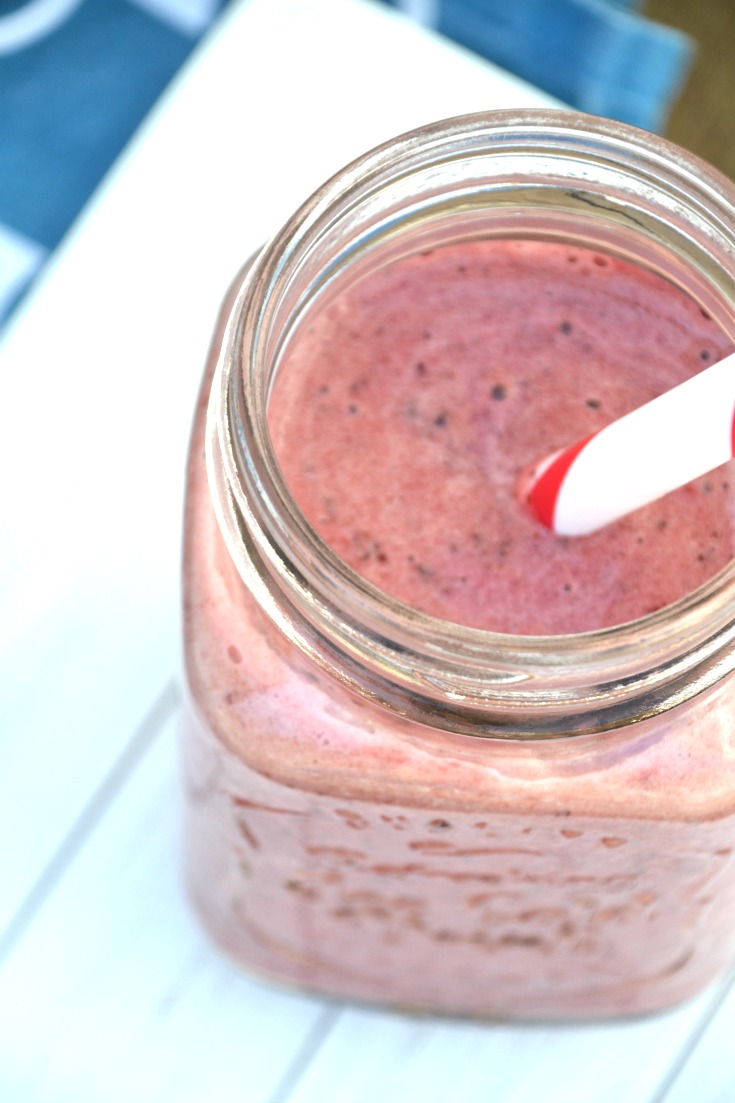 Secret ingredients.
This squash cherry smoothie contains fruit, vegetables, grassfed collagen (I love this brand) and probiotics (I use Megaspore). I also sometimes add desiccated liver (this is what I use) and broth!
One of the best parts about this smoothie is that you prepare it the night before. In the morning just blend and pour! So simple.
This is a great way to use some of the cherries that we freeze in the summer.
Great for kids and adults.
My four year old LOVES this squash cherry smoothie. And he can be picky! You don't taste all of the "extra" ingredients. You just taste cherries.
I serve squash cherry smoothie in a cup with a straw for my big kids. For my youngest I put it in a straw sippy cup. Then I can take it with us when we are running errands or driving to and from school. It is a great way to add calories and nutrients for her.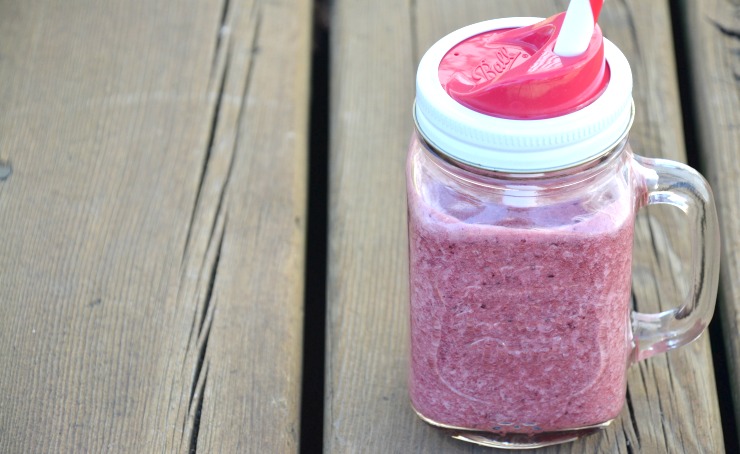 But don't think this is just for kids. I love squash cherry smoothies for breakfast too! It is so refreshing. Plus it's great for busy mornings. I always pair it with some kind of starch for balance and to keep my metabolism going. But the smoothie is where I pack the nutrients.
Have you ever put squash in your smoothie?
It adds a natural sweetness and is great for thickness.
Cherry season will be here again before we know it. I'll be using up last year's freezer stash by making lots of squash cherry smoothies!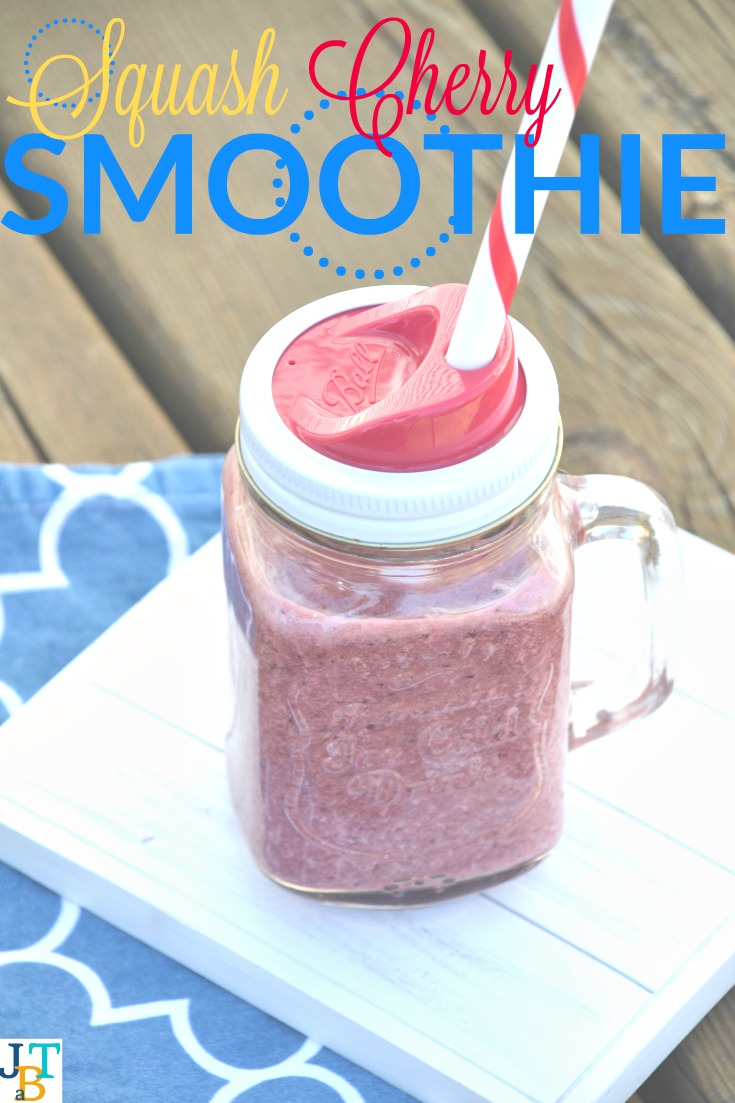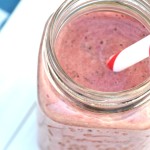 Squash Cherry Smoothie
2016-04-02 14:06:46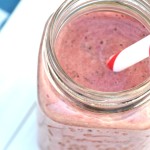 Serves 1
A refreshing and allergy friendly smoothie packed with nutrients.
Ingredients
1 1/2 cups frozen cherries
3/4 cups frozen or cooked squash
2 Tbsp. grassfed collagen
1 - 2 Tbsp. maple syrup
1/4 tsp. unrefined sea salt
1/2 cup water or mild broth
Optional
up to 1 capsule powdered probiotic
1/2 capsule desiccated liver
1 tsp. extra virgin olive oil or avocado oil
Instructions
Place the water, squash, cherries, syrup and salt in a blender.
Add the collagen and any optional ingredients.
Store the blender in the refrigerator over night.
Blend until smooth. Adjust sweetness if necessary.
Serve immediately.
Notes
This makes enough for one adult or two children.
Activated charcoal can be added to the smoothie to settle an allergy flair.
The ingredients can separate if the smoothie sits for too long. Drink immediately after blending or keep in a cup with a lid and shake before serving.
Just Take A Bite https://justtakeabite.com/