This post may contain affiliate links which won't change your price but will share some commission.
This week's real food meal plan and agenda is all about having fun and spending time with the kids…and not going crazy stuck inside.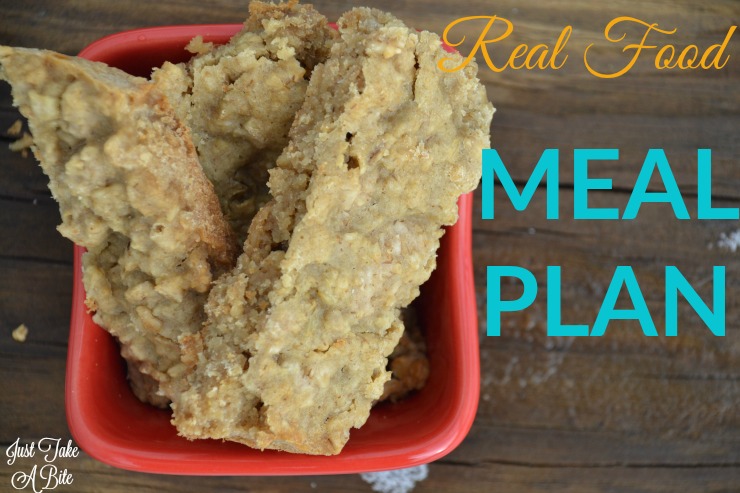 Happy spring break! The kids are all off from school. We're ready to have fun. And we got about six inches of snow yesterday! In April. It's just crazy.
This week we'll be doing lots of fun things and doing a different activity theme every day. We'll start off with a baking day since Tuesday is my husband's birthday! He requested a chocolate eclair dessert. So I have to make all of the components and make a couple different varieties so both of the big kids can have some. What ever happened to the simple version where you layer store-bought graham crackers, instant pudding and packaged frosting. Ha!
We will also have a craft day, reading day (visit to the library), a play day (where we don't have a to-do list) and a cleaning day.
In the kitchen.
I have a lot to get done in the kitchen as we are out of just about everything. My list of projects includes: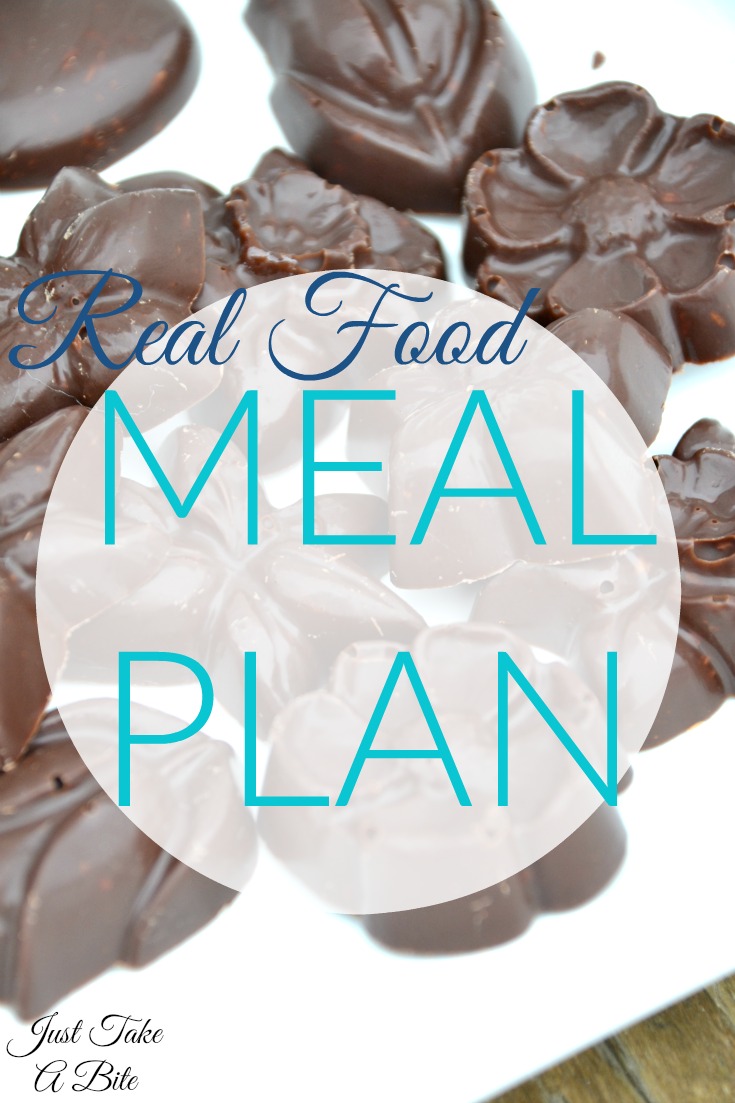 On the blog.
Be sure to check out last week's pistachio pea pesto recipe and the latest delicious yogurt from Stonyfield.
Don't forget today is the final day to take advantage of Grove's Mrs. Meyer's spring package. Lots of free stuff!
Time to get moving now. I WAY overslept. Here is our real food meal plan for the week. What are you eating?

ROTATION: Each day starts with dinner and goes through lunch the next day. Foods in () are things yet to be tried by at least one child.
Day 1: squash, cabbage, banana (strawberry, pineapple)
Day 1: squash, cabbage, carrot, tapioca, strawberry (cassava)
Day 2: corn, grapes, cauliflower, brussels sprouts, broccoli, avocado? (amaranth, tomato, orange, watermelon, raspberry)
Day 2: grapes, cauliflower, brussels sprouts, broccoli, tomato, orange, amaranth, raspberry (avocado)
Day 3: teff, eggplant, zucchini, blueberries, asparagus, spinach, sunbutter (sorghum, beans, kiwi, quinoa)
Day 3: teff, eggplant, zucchini, blueberries, asparagus, spinach, sunbutter, sorghum, quinoa
Day 4: pumpkin, lettuce, cucumber, cherries, split peas, rice (millet, egg, dairy)
Day 4: pumpkin, lettuce, cucumber, cherries, olives, peppers, onion, coconut, millet (egg)
Sunday 3
B – toast w/ sunbutter, fruit | sorghum porridge |broth, pork, broccoli
L – cp roast beef, broccoli, garlic noodles
D – sunbutter sandwiches, french fries, beans, spinach
prep: make graham crackers, make pizza crackers, soak flour for bread, prep smoothies
notes:
Monday 4
B – yogurt, granola bars | blueberry spinach smoothies
D – split pea soup, sweet bread OR tomato soup, grilled cheese
prep: make sweet bread, prep smoothies, boil eggs, render lard
notes: cleaning day
Tuesday 1
B – cereal, fruit | pumpkin smoothies
D – grilled steak, roasted asparagus, roasted potato wedges
prep: make pudding, make whipped cream, make dessert, soak quinoa
notes: baking day
Wednesday 2
B – hard boiled egg, toast | TBD
D – beef and broccoli stir fry over qiunoa
prep: soak flour for crackers
notes: craft day
Thursday 3
B – yogurt, granola, fruit | quinoa porridge | leftovers
D – hamburgers, beans, spinach, chips
prep: soak flour for breakfast cookies, make teff crackers, soak teff for porridge
notes: reading day
Friday 4
B – hard boiled egg, toast | teff porridge w/ blueberries
D – breakfast cookies, smoothies, sausage, olives, cucumbers, fruit
prep: bake breakfast cookies, soak tortillas
notes: play day
Saturday 1
B – breakfast cookies, fruit
D – chicken quesadillas, roasted purple cabbage
prep: cook tortillas, make gummies
notes: kids help prep dinner