This post may contain affiliate links which won't change your price but will share some commission.
When it comes to the low-fat craze yogurt has been on board for many years. Fear not! Stonyfield is bringing back some healthy fat to your diet with their whole milk Greek yogurt and grassfed yogurt!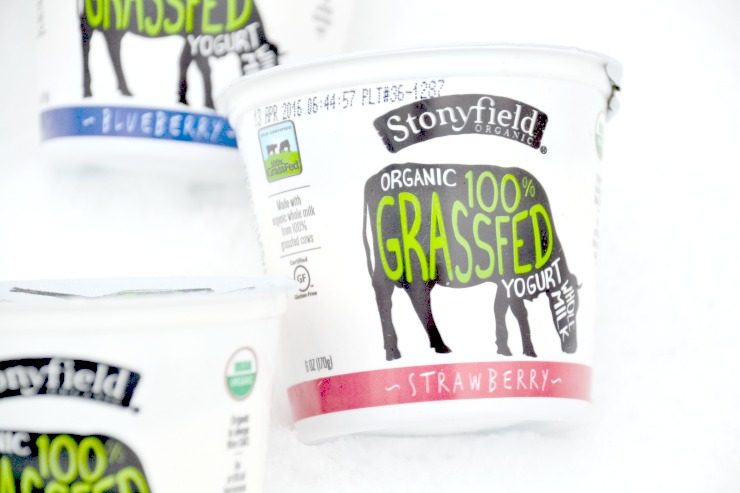 I'm very excited to tell you about some great yogurt today! For once, a company is moving in the RIGHT direction when it comes to offering healthy choices.
Stonyfield is now offering whole milk Greek yogurt and 100% (for REAL) grassfed yogurt.
Every time I see the grocery store shelves lined with Greek yogurt I cringe. I just don't get it. You've taken all the healthy fat out. And boast about how much protein it has. All I see is a major imbalance.
If you want your protein to count you need to eat fat with it. Carbs too! (my kettle corn granola is the perfect addition!)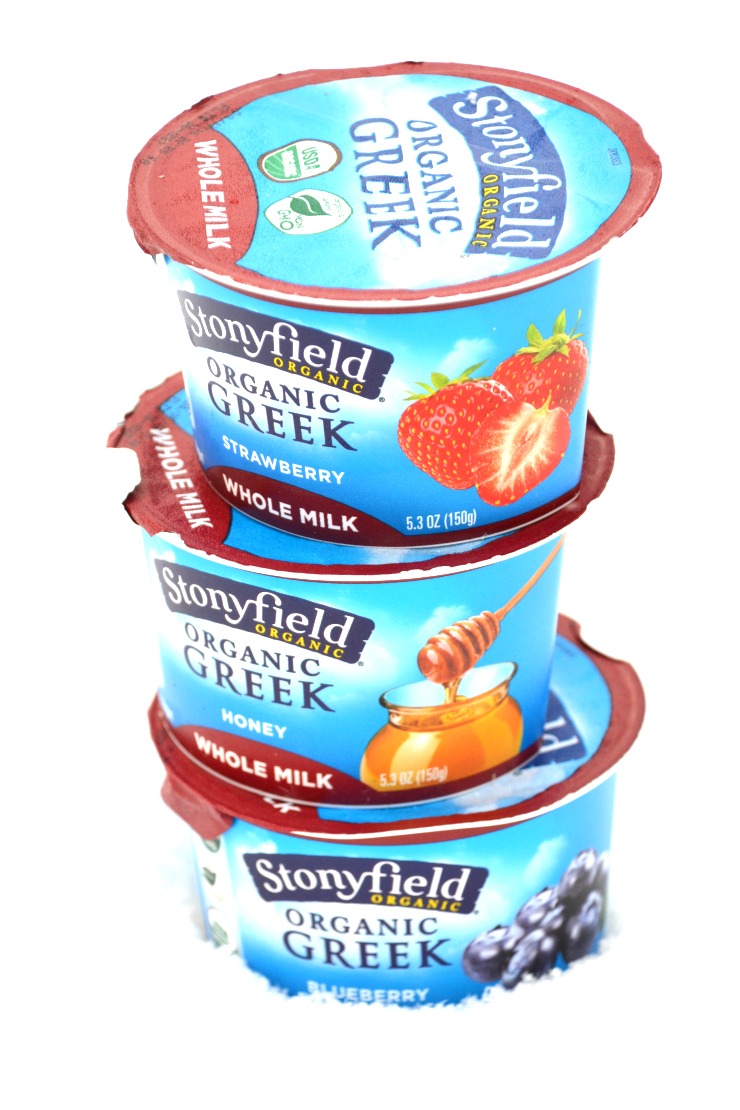 But what really got me excited was Stonyfield's new 100% grassfed yogurt.
Here are some details directly from Stonyfield:
While some products may claim to be made from milk sourced from grassfed cows, that does not necessarily mean that the cows were fed a 100% grassfed diet. Our Organic 100% Grassfed is made with milk from cows, who have eaten all grass, all of the time, even in winter! And we've heard they just LOVE the fermented grass they eat in the winter months. To make sure our consumers recognize this difference, we have sought out and gotten independent certification of it – by the PCO. Look for the label on the cup!
How cool is that?!
We got to try all the different varieties. Since my youngest and I are dairy free I had to trust the opinions of my family.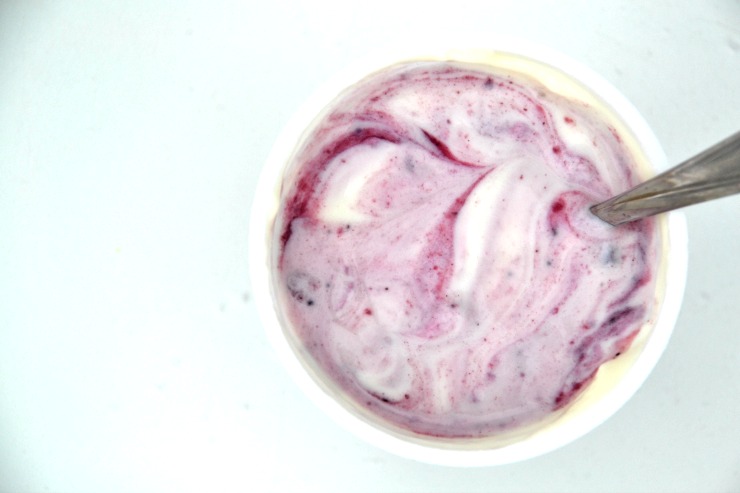 Four Year Old
My son tried the whole milk Greek + honey once before his dairy allergy diagnosis. He loved it! And of course he loved the cool container, especially since we never buy individual yogurts unless we are traveling. No complaints, except he wanted more when it was gone.
Seven Year Old
My daughter tried all of them. Her favorite hands down was the grassfed yogurt. Just the right texture and sweetness.
She didn't care as much for the Greek because it was quite tart. Which is saying a lot since we normally only add a bit of honey or syrup to plain yogurt and aren't used to sweet things. So I added a touch extra honey to hers.
Husband
My husband enjoyed all of them. Though he too isn't that crazy about Greek yogurt. It is very thick and tangier than regular yogurt. He thought the sweetness was good in all of them. But would definitely choose the grassfed for overall taste and texture. Really he'd choose the Oh My Yog! over both of these. Have you tried them yet?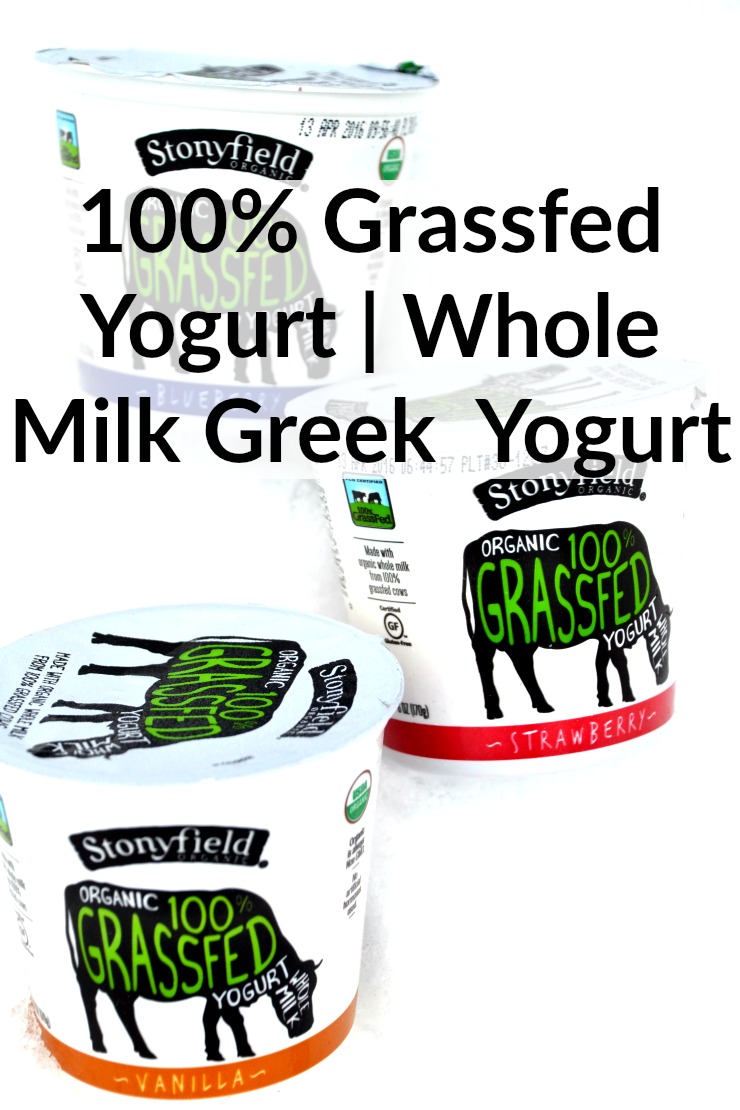 Even though I can't taste the yogurt I still get to weigh in! Here are my thoughts.
Likes
I LOVE that the yogurt is full fat (which we need!).
I LOVE that the yogurt is organic and some of it is 100% grassfed.
I like the variety of flavors.
I like the convenience. We can finally buy a full fat individual size yogurt if we need something when we are on the go.
Dislikes
The flavored Greek yogurt containers have a strange design, and it was hard to get the filling out of the little cup. Especially the honey that gets hard when cold. I think it would be better to just make it fruit on the bottom and not deal with the flipping and scraping.
All of the yogurts besides the Greek + honey have cornstarch. With a rising number of people with corn allergies that really limits options.
Natural flavor – it's in everything, even organic food. But it is almost the same as artificial flavor and has the same impact on my daughter. It makes her crazy and unable to focus. So in spite of the good quality of the yogurt I can't let her eat it without consequences.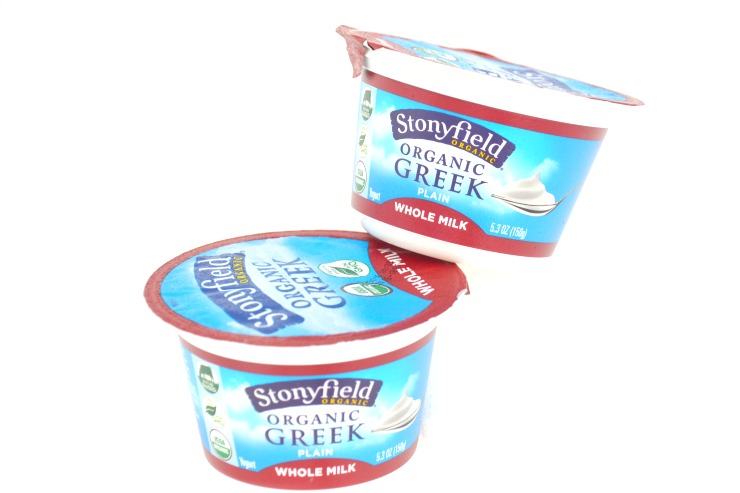 Overall I am very happy with the latest yogurts from Stonyfield. Quality dairy that hasn't had the healthy fat removed. I'm all for it. But we'll be sticking to the plain yogurt and adding our own sweetener and fruit most of the time to avoid the thickener and natural flavor. That's life with allergies!
Have you tried any of the latest Stonyfield full fat yogurts? What do you think?
I am working with Stonyfield for this review post. I have been compensated for my time commitment to use these products. However, my opinions are entirely my own and I have not been paid to publish positive comments.