This post may contain affiliate links which won't change your price but will share some commission.
With the return of spring comes color and new life. Add some of both to your meal with this bright and flavorful pistachio pea pesto.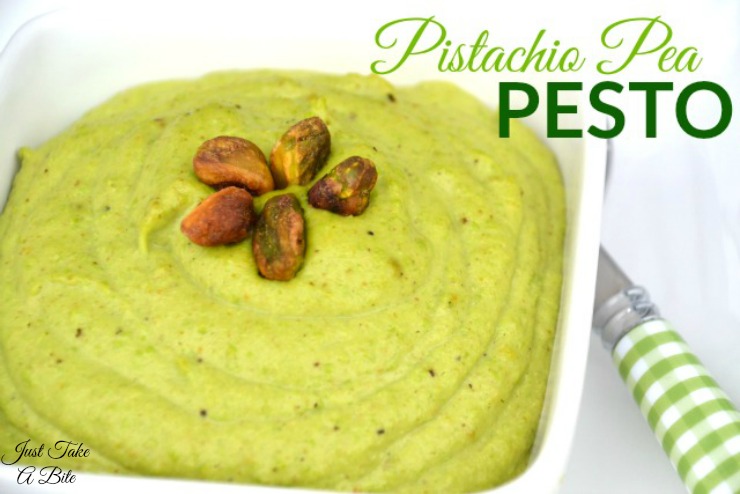 If there is an easy way to get your kids to eat vegetables it is in a sauce. Put the sauce on pasta or pizza. Instant hit!
This pistachio pea pesto is no exception. Parents love the loads of vegetables and healthy fat from nuts. Kids love the taste and color.
Easy "peasy."
The really great thing about this pesto is how easy it is to make. Only six ingredients (and the cheese is even optional). Toss them all in the blender and it's done. No cooking. Just puree and serve. It is easy enough for kids to make themselves!
Mix pistachio pea pesto with your favorite variety of noodles for an easy weeknight meal that can even be made gluten or grain free. Add some extra peas and nuts into the pasta for texture and nutrition. Leftover cooked chicken also makes a great addition for a complete meal.
But the possibilities don't end there. Make pizza night a little more special with pesto pizza. Make or buy your favorite pizza crust. Top it with pistachio pea pesto and some fresh mozzarella. Bake and serve.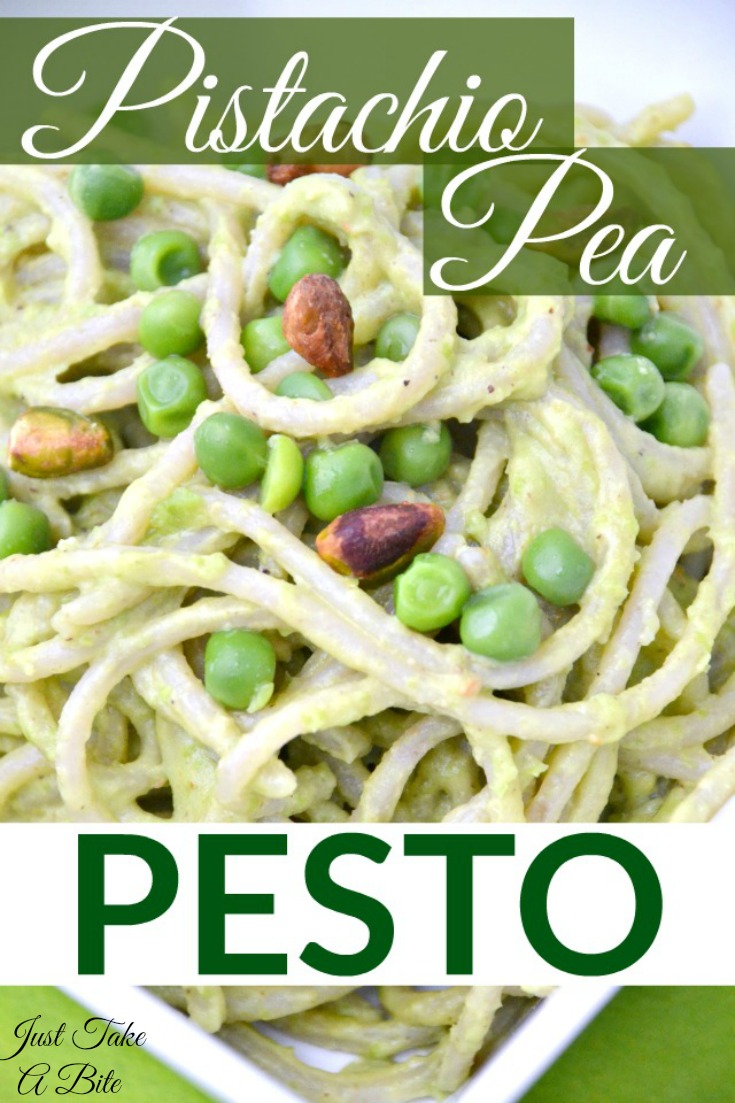 Whether you are vegetarian or just looking to save a little money on your grocery bill either of these would make a great meatless meal.
The possibilities are endless! Head over to Super Healthy Kids where I'm sharing this easy pistachio pea pesto recipe and more fun ways to use it.