This post may contain affiliate links which won't change your price but will share some commission.
This week's real food meal plan for picky eaters includes more garden produce and our agenda includes lots of preservation work and preparation work for our next trip.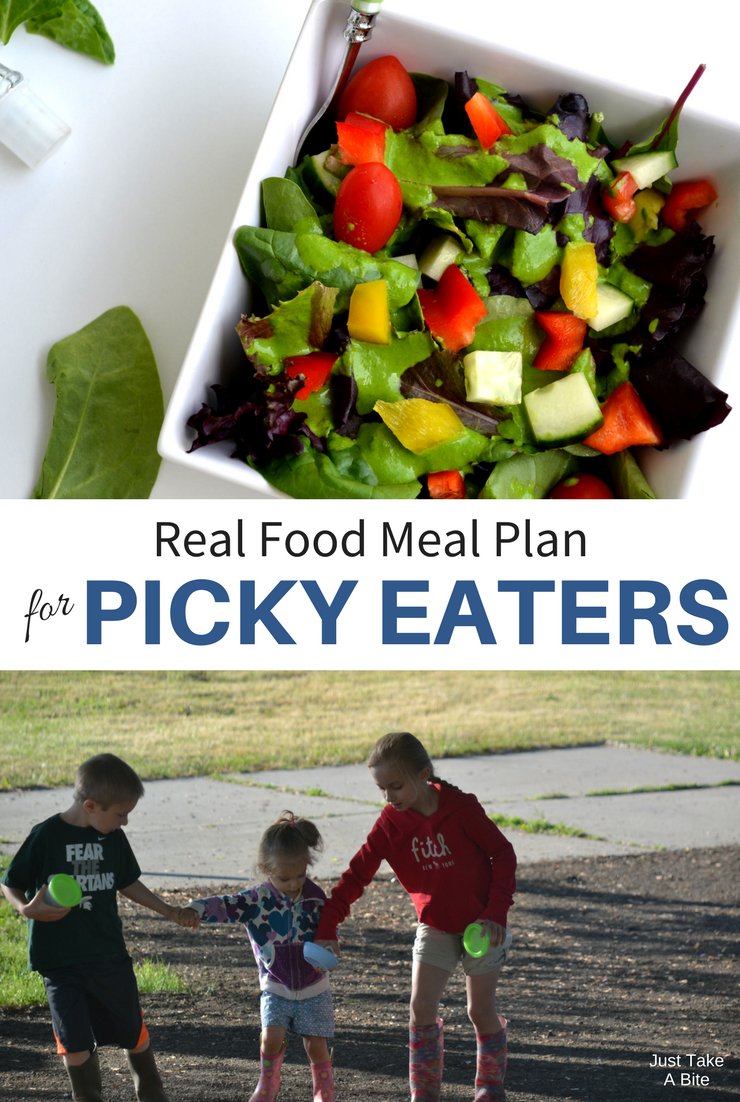 It's Monday night. And I'm finally getting my menu up. We've been out of town visiting family…and working on one of my goals of resting and relaxing and healing. Mission accomplished!
Back to Work
Now it's back to life as usual with the garden overflowing. Lots of preservation this week combined with school work, a trip to the library, grocery shopping, a playdate and Spanish camp. And I can't forget about starting to prepare for another family trip. Never a dull moment.
But I'm doing my best to take time out to relax each day and making myself sleep in a little. It's working. I'm seeing more and more signs of healing! God is good.
Have a great week. I hope you're enjoying lots of delicious fresh food.
Sunday
B – out of town
L – out of town
D – out of town
prep:
notes:
Monday
B – out of town
D – grilled cheese, beans, salad
prep:
notes:
Tuesday
B – strawberry oat cups, smoothies, fried eggs
D – zucchini noodles with tomato sauce and meatballs, garlic bread
prep: bake bread, freeze beans, can pickles
notes:
Wednesday
B – hard boiled eggs, toast, fruit
D – pork meatballs, rice, broccoli with cheese sauce
prep: can beans
notes:
Thursday
B – toast with sunbutter, smoothies
D – crockpot pork roast, roasted Brussels sprouts and cauliflower, roasted potatoes
prep:
notes:
Friday
B – yogurt, granola, fruit
D – pancakes, bacon, roasted purple cabbage
prep: can sauerkraut
notes:
Saturday
B – pancakes, bacon
D – crockpot beef roast, baked potatoes, beans
prep: make lunch meat, make beef jerky
notes: