This post may contain affiliate links which won't change your price but will share some commission.
This week's real food meal plan for picky eaters includes lots of zucchini, cabbage and beans! The garden is overflowing.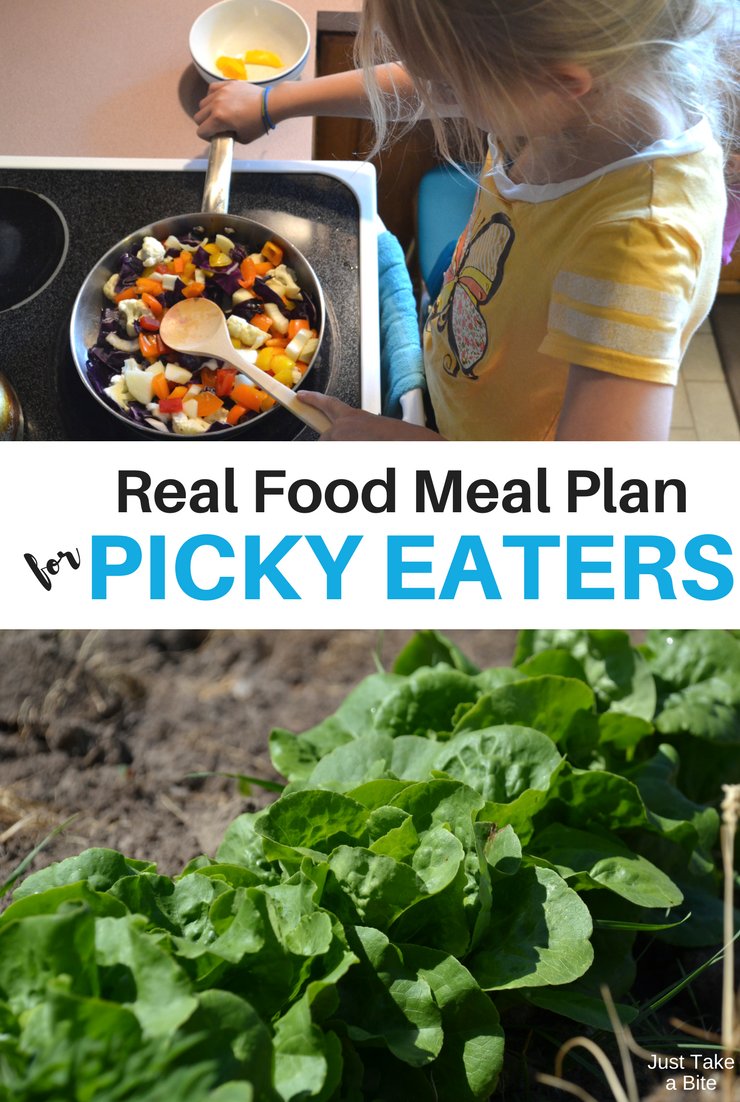 If you're on facebook you saw my message recently about needing to really take a step back from work and take care of my body. So I'm trying. I still need to plan meals. So I'm still sharing them with you. But my writing is going to be pretty short for a while so I can rest and recover.
With that said, here is this week's meal plan! I hope you are enjoying lots of delicious produce too!! Need any zucchini? We've got plenty!
Sunday
B – cereal, chocolate banana smoothies
L – crockpot roast chicken, rice, peas
D – egg muffins, zucchini muffins, roasted purple cabbage
prep: bake granola bars, freeze beans, boil eggs, roast beets
notes:
Monday
B – yogurt, granola bars
D – crockpot meatballs, noodles, sauteed beans
prep: make zucchini jam?
notes:
Tuesday
B – muffins, sunbutter, fruit
D – chicken noodle soup, zucchini muffins, salad
prep: bake muffins, freeze beans
notes:
Wednesday
B – hard boiled eggs, toast
D – chicken, broccoli, rice skillet, sauteed zucchini
prep:
notes:
Thursday
B – bagel with cream cheese
D – crockpot hobo dinners, beans
prep:
notes:
Friday
B – yogurt, muffins
D – with family
prep:
notes:
Saturday
B – with family
D – with family
prep:
notes: