This post may contain affiliate links which won't change your price but will share some commission.
This week's real food meal plan for picky eaters includes roast beef, ham and pea soup. In other words, lots of prep ahead meals for a busy summer week!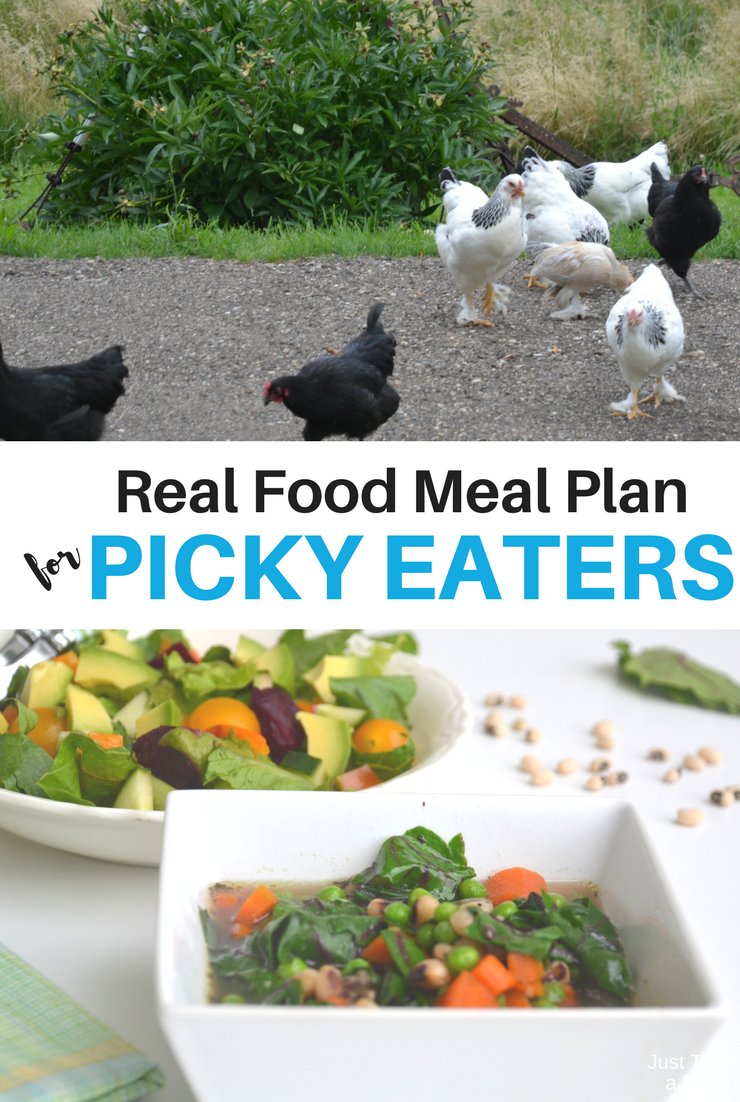 I feel blessed this morning to have power after a crazy storm went through our area a couple days ago. Thankfully we were without power for less than 24 hours (and have a generator!). Some people still don't have power yet.
Fresh Food!
We're still enjoying lots of fresh produce from our garden like snap peas, lettuce, beets, broccoli, cauliflower and cabbage. It won't be long before the beans are ready and I'll be freezing them by the gallon.
We managed to work through all of our cherries last week. Just in time. This week it's time for blueberry picking! Summer is so delicious!!
Along with all the kitchen work we have a busy week with my daughter going to camp (which means packing lunches) and the boys taking a camping trip. So meals will be a lot of easy, prep ahead foods. Plus lots of prep work for the camping food.
I'm in Planning Mode.
This is my school planning week. I've looked through all of the new curriculum. We went back-to-school shopping. Now it's time to prepare supplies and start lesson planning for our first 4-week unit (our end of summer session) that begins next week! The kids are so excited to start. They are sad that I need time to plan.
Still Healing
I'm still working as hard as I can on healing – forcing myself to rest, take a break from exercise and sleep in some days. It may sound great, but it's really not. I love to be active and feel energetic and productive.
Laying on the couch instead of walking is not much fun at all.
I'm not loving the struggle with body image and weight either. But I'm already seeing good signs of healing progress. So I'm pushing on. Once I'm farther along on the journey I'll feel so much better and will be able to be much more active and get fit. But I have to do the hard work first of resting. Exercising is the easy (and LAST) part of the process! God is faithful. He will guide me through this.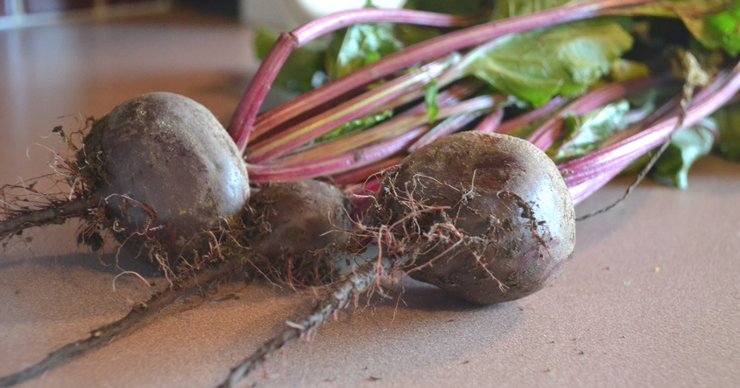 Here is our real food meal plan for picky eaters for the week. Lots to do. Lots of good food to eat. What's on your menu?
Sunday
B – cereal, smoothies
L – crockpot roast beef, seasoned rice, peas
D – tacos, salads
prep: make granola bars, make chocolate bars
notes:
Monday
B – yogurt, granola bars
D – crockpot meatballs, noodles, broccoli
prep: make graham crackers, prep smoothies
notes:
Tuesday
B – toast with sunbutter, smoothies
D – crockpot pork ham roast, scalloped potatoes, beans
prep:
notes:
Wednesday
B – hard boiled eggs, toast
D – crockpot split pea soup with ham, bread with jam, salad
prep: bake bread, prep camping food
notes:
Thursday
B – bagel with cream cheese, fruit
D – crockpot hobo dinners (home) | hobo dinners (camping)
prep:
notes:
Friday
B – yogurt, granola bars, fresh fruit
L – sunbutter sandwiches, veggies with dip, chips, fresh fruit (camping)
D – salad bar (home) | beef and broccoli stir fry over rice, bread with jam (camping)
prep: soak beans
notes:
Saturday
B – fried eggs, toast (home) | sausage and eggs, pancakes, fruit (camping)
L – hot dogs, veggies with dip, chips, fresh fruit
D – crockpot ham, bean and beet green soup, bread with jam, salad
prep:
notes: