This post may contain affiliate links which won't change your price but will share some commission.
This week's real food meal plan for picky eaters includes sloppy joes, tacos and fresh corn on the cob!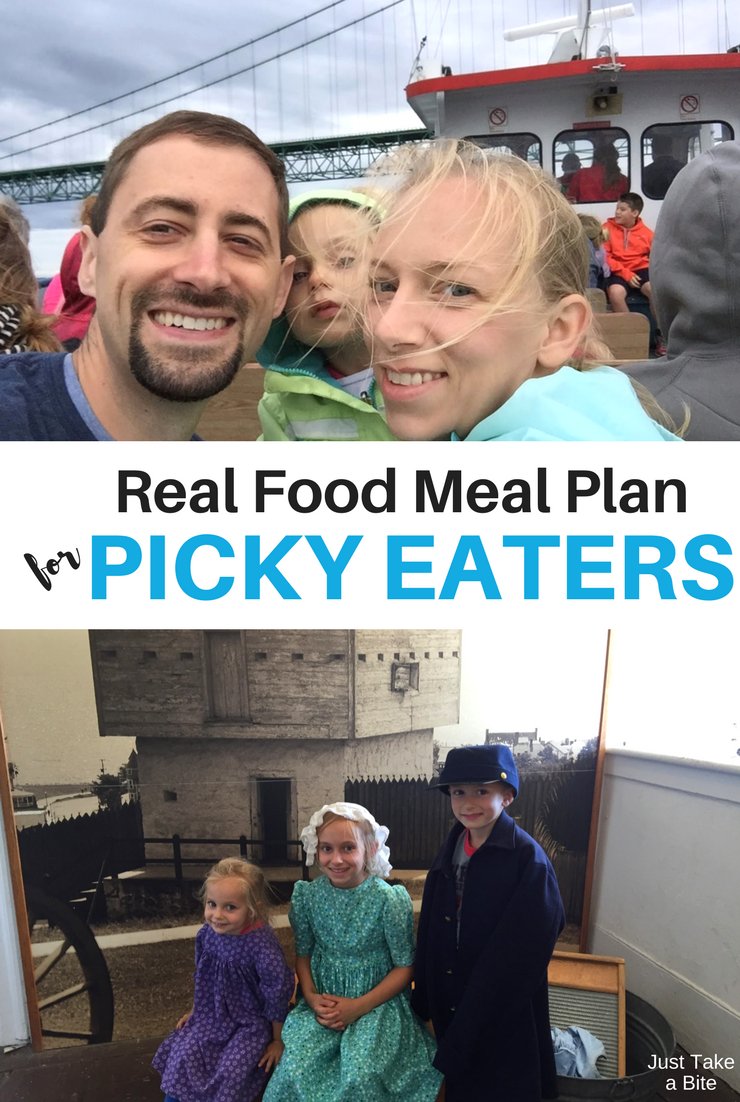 We're back from another family trip. We had a lot of fun, but it sure is good to be home again. Now it's time to get focused on the farm and school work again…and something I've been dreading. My little one's THIRD birthday!
Let's Party!
It's party time next week. So this week I'll be baking and cleaning to get ready. Though I'm still not sure how it's possible that she's turning three. She is so independent, witty and even got her first staple in her head last week! At least she still likes to snuggle. And she won't eat cake with frosting on it. I have to get creative for her birthday dessert.
In the kitchen, I'm switching gears from beans and zucchini (though those are still coming) to tomatoes, peppers and corn. That means it's time to start canning spaghetti sauce, chili sauce and salsa and freezing corn. Plus peaches are in season!
Are you gearing up for packing lunches? Check out The Healthy Lunch Box eBook. It's 35% off using coupon code BTS2017LUNCH. Grab your copy here!
Here is our real food meal plan for picky eaters. What's on your menu?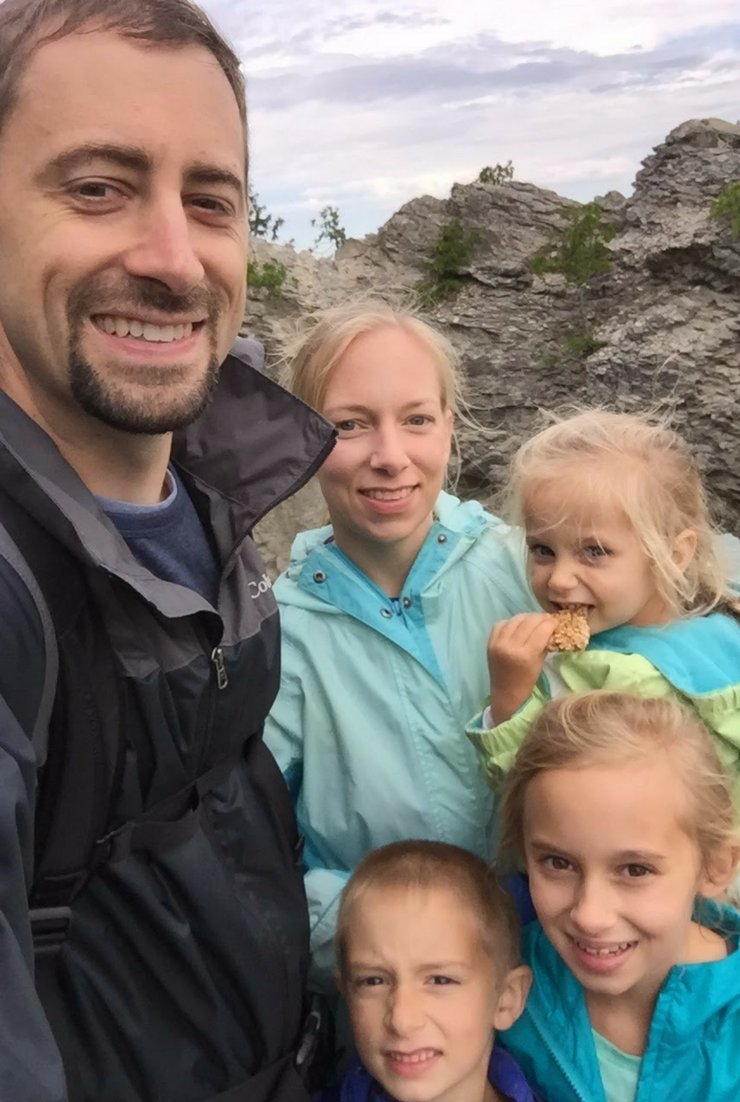 Sunday
B – hard boiled eggs, toast
L – packed/on the road
D – brats, roasted cabbage, corn on the cob
prep:
notes:
Monday
B – yogurt, granola bars
D – sloppy joes, peas, roasted potatoes
prep:
notes:
Tuesday
B – toast with sunbutter, grapes
D – tacos, corn on the cob
prep: freeze corn, boil eggs
notes:
Wednesday
B – hard boiled eggs, toast
D – crockpot beef roast, beans, roasted potatoes or corn on the cob
prep: bake cupcakes
notes:
Thursday
B – blueberry oat cups
D – stuffed peppers. rice and beans
prep:
notes:
Friday
B – yogurt, granola bars
D – zucchini coffee cake, sausage, roasted zucchini
prep: make/can salsa, bake coffee cake
notes:
Saturday
B – coffee cake, fried eggs
D – BLT's, corn on the cob, broccoli, peaches
prep: can peaches
notes: