This post may contain affiliate links which won't change your price but will share some commission.
Before I even started my real food journey I learned a little bit about how toxic traditional cleaners are. I was blown away by how harmful they can be. It's very scary. So I started making my own.
Vinegar and water for window cleaner. A mix of vinegar, water and Dr. Bronner's for an all purpose cleaner. Homemade scrubbing powder. These are much safer and much cheaper than the conventional cleaners you find at the store.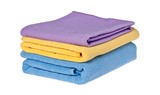 I did this for a few years. And there is nothing wrong with using homemade cleaners. They work well, and I felt good about using them in a house with small children.
Then I started hearing about Norwex. I was invited to several Norwex at-home parties. I couldn't make it to any of them. And didn't think too much about it.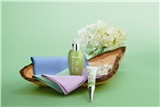 Then I heard more and more about Norwex. I was intrigued. I had a friend that was selling the products. So I decided to order a small starter pack of cloths. They sat on my desk for a couple months. I didn't know how to use them or what to do with them really.
Finally one day I decided to open them and see what the commotion was all about.
I used my Norwex microfiber antibacterial cleaning cloths…and I have never looked back. If you want a truly toxin free clean house, use Norwex. A cloth and water is all you need.
Norwex cloths use an antibacterial microfiber. So it disinfects without any chemicals.
"At only 1/200th the size of a strand of human hair, Norwex Microfiber is one of the most innovative products in the cleaning industry today. When combined with the unique Norwex knitting process, Norwex Microfiber becomes a highly effective cleaning agent and can hold up to seven times its weight in matter. Unlike cotton cloths that will simply spread the dirt, grease and other particles around, Norwex Antibac* Microfiber lifts these particles up into the cloth and away from the surface. Once inside the cloth, the Norwex MicroSilver in the cloth goes to work with self-purification properties against mold, fungi and bacterial odor within 24 hours, so that it is ready to use again."
What are some of the best things about Norwex cloths?
You

only need water

to clean your house.
You can reuse the cloths quite a few times before they need to be washed.
You can use them on everything from kitchen sinks to toilets to messy faces 🙂
You can wash them with the rest of your laundry. No special cleaning necessary.
They are antibacterial – great for getting rid of the germs in your house.
They are very cost effective. Simply buy a few cloths and use them over and over and over for years to come. No need to buy cleaners or the ingredients for homemade cleaners.
They

save time

. No need to make cleaners. Just grab your cloth, get it wet and you're ready to clean.

Kids can easily help

clean with Norwex products.
I have tried quite a few of the Norwex products. My personal favorites are the multipurpose envirocloths, the baby body cloths and the body cloths.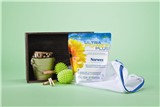 We also use the dryer balls, dishwasher soap, wet and dry mop, oven cleaner, makeup remover cloths, polishing cloth, optic cloth, dusting mit and bathroom scrub mit. They are all amazing. Even my one year old loves to use the cloths and the mop. Sometimes I can hardly clean because he takes them from me. I hope to someday get some of the kids cleaning products.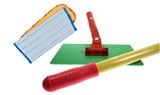 Norwex also has a line of natural beauty and skin care products. As well as household cleaners.
Whether you're new to natural cleaning or have been making your own cleaners for years, I recommend trying Norwex products.
To help get you started I am giving away an envriocloth! You could probably clean your whole house with just this one cloth.
This is my first giveaway!! Very exciting. I hope you'll enter. The giveaway will end Sunday, March 31. Simply check out the Norwex products and answer the question below.
Please share this information and giveaway with your friends and family.