This post may contain affiliate links which won't change your price but will share some commission.
Want to make bath time fun and safe? Hold your baby tight with LatherMitts!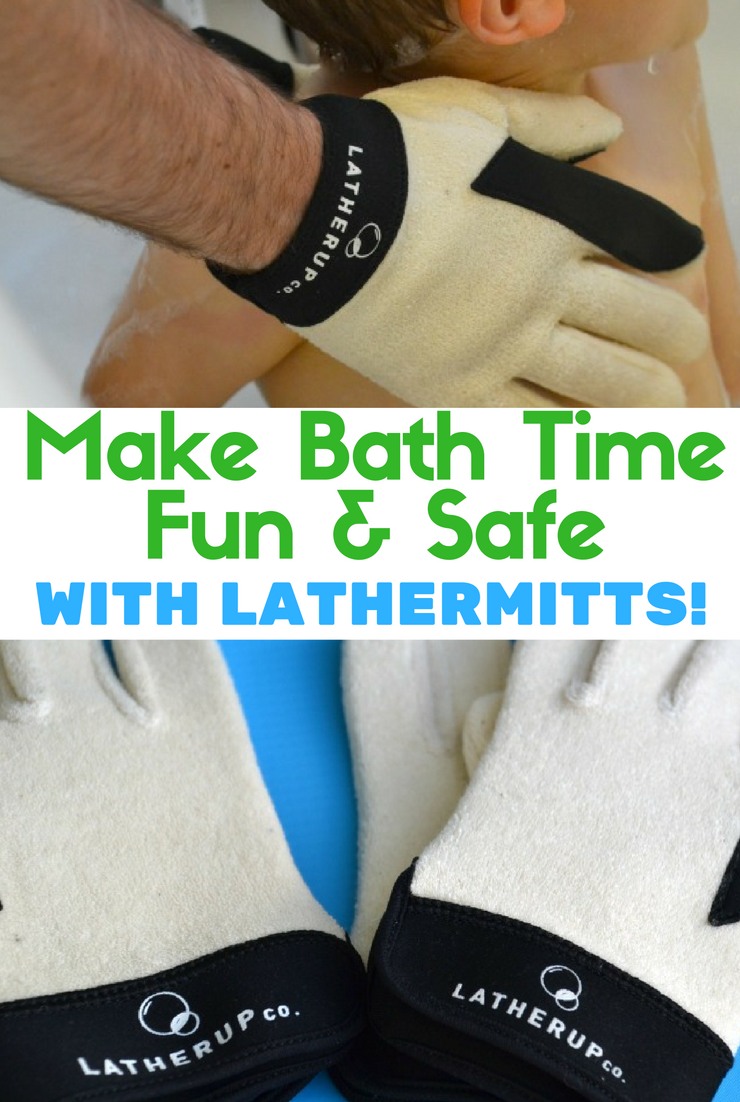 I have been compensated for my time commitment to review this product, but I have not been paid to post a positive review. All opinions are my own.
I remember the first time I gave my oldest a real bath. It was exciting. It was an event.
Of course both mom and dad both had to be there. We got the little tub all set with some warm water. The towel was neatly laid out. A brand new wash cloth was ready and waiting. Clean clothes and diaper? Check.
Then we put her in. Whoa! Wait, you mean she might wiggle around while she's all wet? Nobody ever told me how slippery a wet baby is!
Don't worry, she didn't wiggle out of my hands. No surprise dunks that day.
Of course with time you get better at it. And at some point they are big enough to sit up in the tub and the occasional dunk is pretty funny.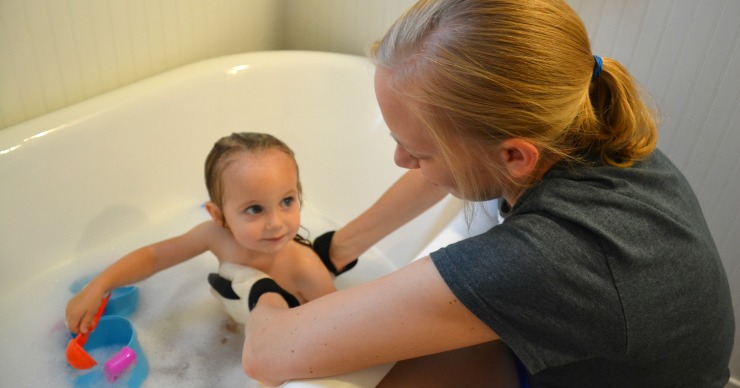 A Better Way.
But wouldn't it be nice to be able to keep a safe hold on your child and get them clean without fumbling around with a tiny wash cloth?
A creative mom Sarah Stapp invented LatherMitts to do just that!
LatherMitts fit snugly on mom or dad's hands so you can hold your little one tight. No slippery hands! What's even better is that the gloves are the wash cloth! No searching for a cloth in the bubbles.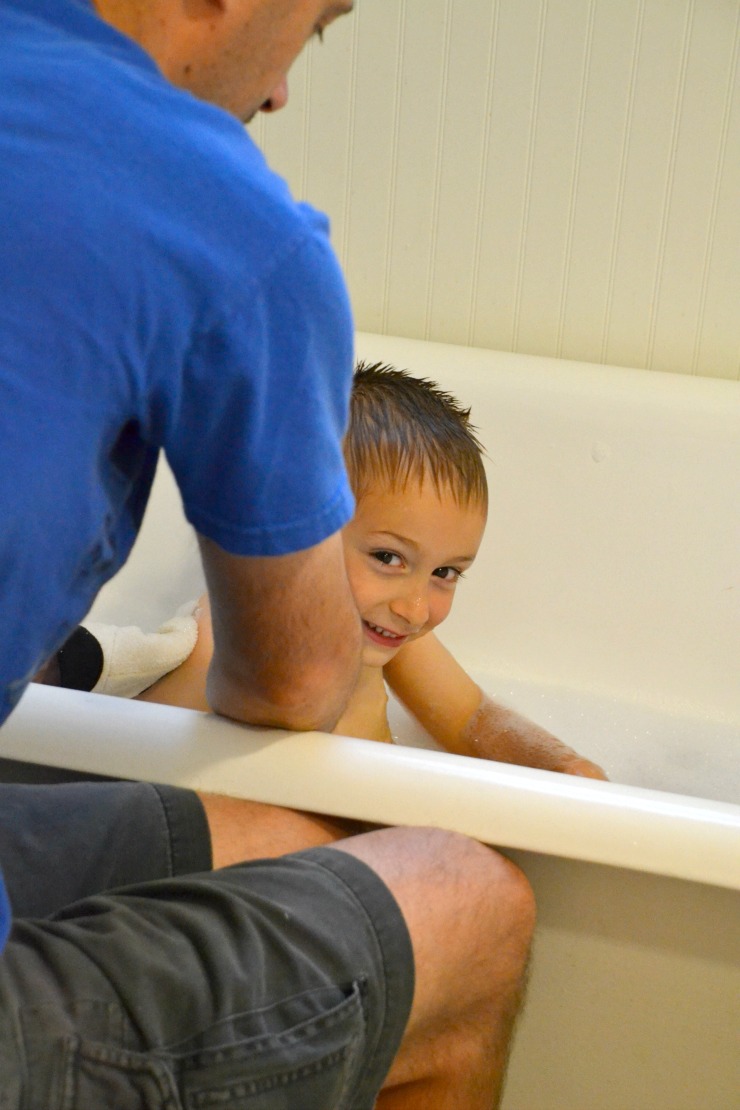 LatherMitts make bath time so easy!
They don't just work for infants, though. I use them with my toddler and even my five year old. It's so fun.
The only trouble we had is that my son said it tickled when I was washing his belly. I might have done that partly on purpose…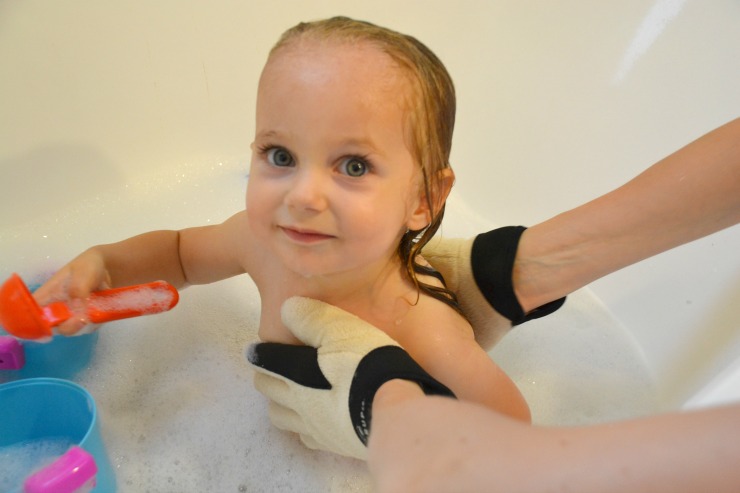 If you know me, you know I want quality when it comes to taking care of my kids. I especially have to be careful with a son that has latex allergies. LatherMitts pass my test! Here are some of the features:
• Safety: The gentle neoprene grip that lines LatherMitts' thumb and forefinger ensures that squirmy, slippery kids are secure and safe in your hands. Neoprene, commonly used in wetsuits, is hypoallergenic, non-slip and is naturally resistant to oil, mildew and mold.
• Quality: The rest of the glove is made of white organic cotton, perfect for a baby's sensitive skin.
• Dexterity: The glove design of LatherMitts allows you full use of both hands and all ten fingers, making it easy to get into hard-to-reach places like behind ears and under chins.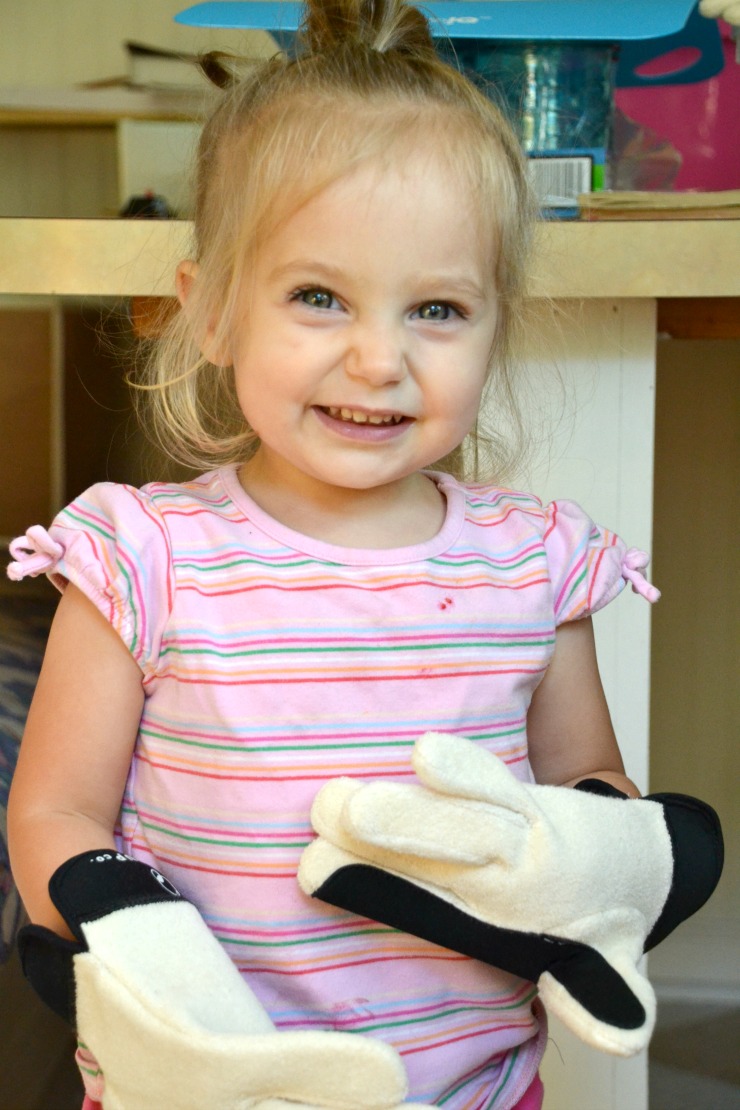 • Value: LatherMitts can be rewashed and reused again and again the same way you would use a washcloth. Bonus: since LatherMitts require no special care, you can throw them in with your towels.
• Options: LatherMitts come in sizes small to extra large, so mom, dad or any caregiver can cover bathtime duties.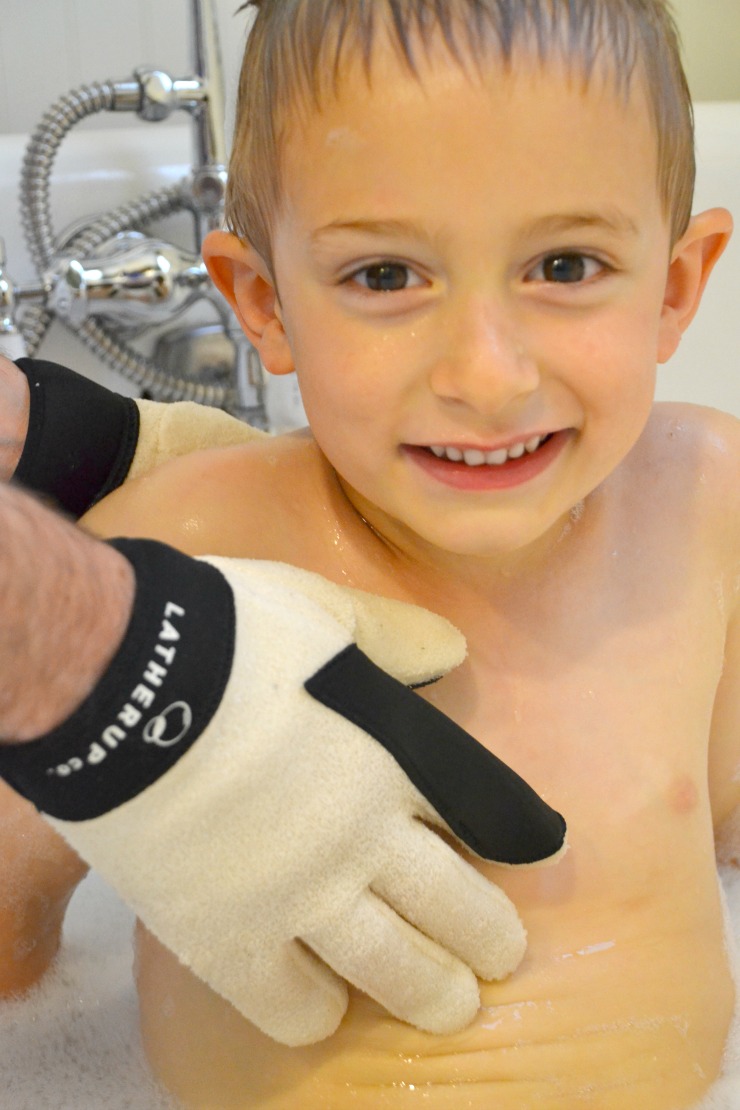 Perfect For Everyone.
LatherMitts make a great gift for someone that is expecting or that just had a baby. They are unique and practical.
And yes, they do work for dads too. My husband even uses them.
My toddler thinks they are great toys as well.
Do you want to try LatherMitts? Sarah is so generously offering a pair to THREE of my readers!!
No more slippery baby! Hold your little one tight and get him clean with LatherMitts.