This post may contain affiliate links which won't change your price but will share some commission.
Getting my kids in the kitchen has been one of my favorite things to do since before my oldest could even walk. But fun and games aside, this is the real reason I'm teaching my kids to cook.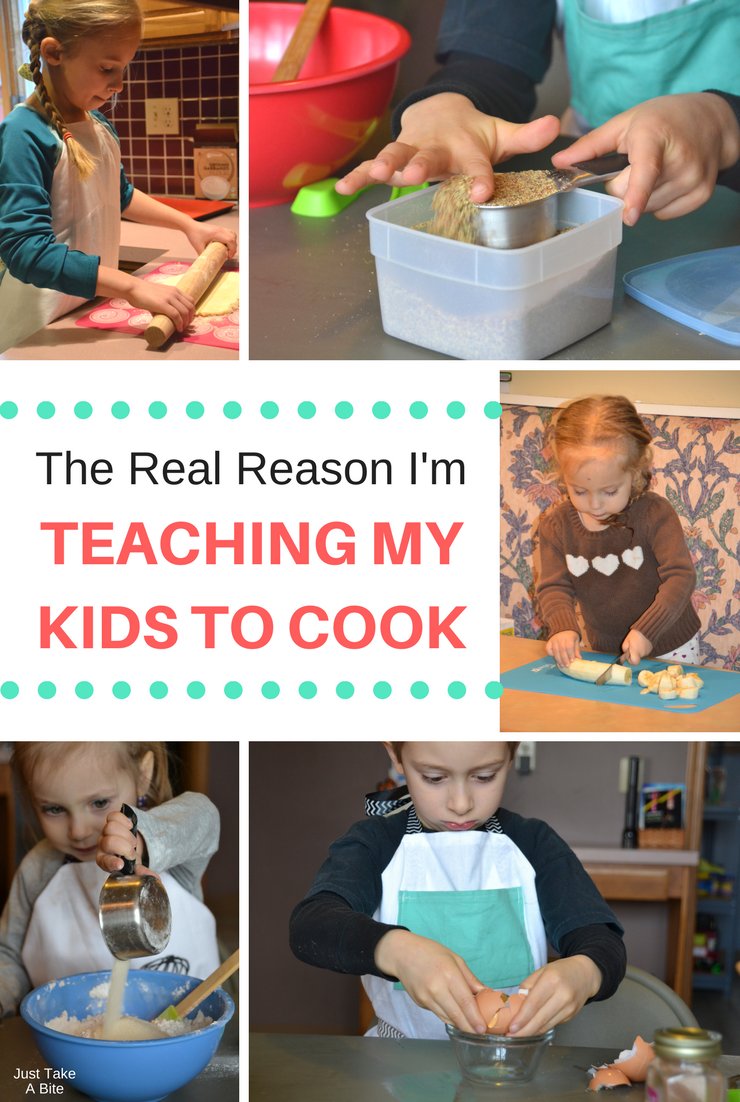 "It's a good thing I like to cook."
I made that comment to my husband earlier this week. And I really meant it.
With all of the varying allergies in our house cooking is a full time job. I'm not joking. I spend half of my day in the kitchen.
It's a rare treat if I can come up with a meal the whole family can eat. There is no such thing as convenience food (unless you mean a box of raisins.). Eating out? That's a thing people do?
Even as we look ahead to visiting family this summer I have to do the meal planning. I don't get a break whether I'm home or traveling.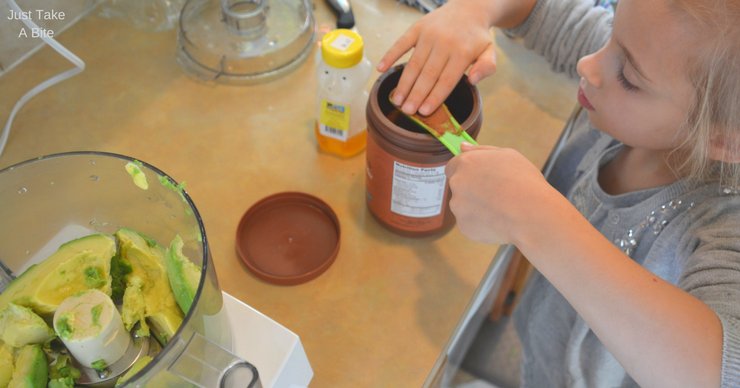 Nobody Else Can Cook for my Family
There is no substitute for me. Even my husband doesn't know how to cook.
It doesn't matter if I'm sick.
It doesn't matter if I'm tired.
If I don't cook, my kids don't eat.
I happily accept the challenge of keeping my kids well fed and healthy. It is actually my passion.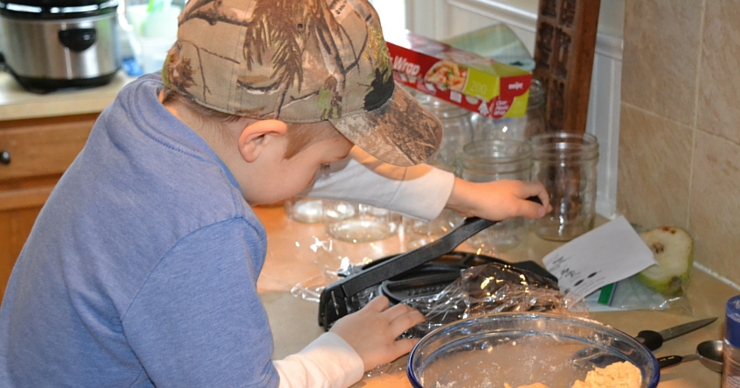 Everyone Deserves a Break From Cooking
But let's be honest. Everyone needs a break sometimes. If you don't get one, that passion fades a little. The joy of cooking isn't quite the same when your food is reduced to a handful of safe options. And I don't have ten hours a day to cook.
Have you tried cooking when you can't let one person's food touch another's food? You must use a new knife for everything you cut. Did I stick that spoon in this pot or that one? Better get a clean one just to be safe. What rotation day are we on? Better check so we know what your snack options are. Does this measuring cup have latex? Gotta wash my hands after I add the flour to the bowl (or buy new measuring cups). Everyone must wash up as soon as they are done eating so you don't get an allergen on anything.
Nothing is Easy with Allergies
Easy meals like sandwiches are a big undertaking. It requires me to make my own lunch meat and bake a minimum of two kinds of bread. Pizza…three separate crusts, two kinds of sauce, different toppings, some with and some without cheese, bake on separate pans, use different pizza cutters. Not so easy.
Cooking and eating at my house is like a very delicate juggling act. Fun in some ways. Not as fun in others. And one little slip up and it comes tumbling down.
Cooking is a Learned Skill
When I got married I really had no idea how to cook. I had a handful of things I could make. But not very well. And most of them involved packaged foods.
Over the years I have taught myself to cook. I have learned to be creative in the kitchen with evolving food restrictions and new diets. I always gladly accept each new challenge. I'm thankful I get to share my journey and my creations with you!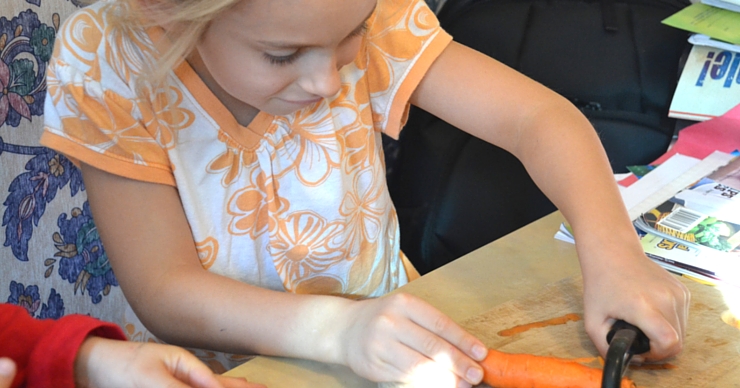 I Want to Teach my Kids to Cook
But my kids won't be little forever. I won't be in control of what they eat when they grow up. I can't make choices for them when they are not home.
I want to empower my kids to take control of their own health and understand how to eat well in spite of their allergies. I want to share my passion for real food with my children.
Yes, we are working on and hopeful for healing. It would be wonderful if someday we can all eat the same food and a much larger variety of food. But that is not guaranteed.
What I can for sure give my kids is the knowledge and ability to cook and care for themselves.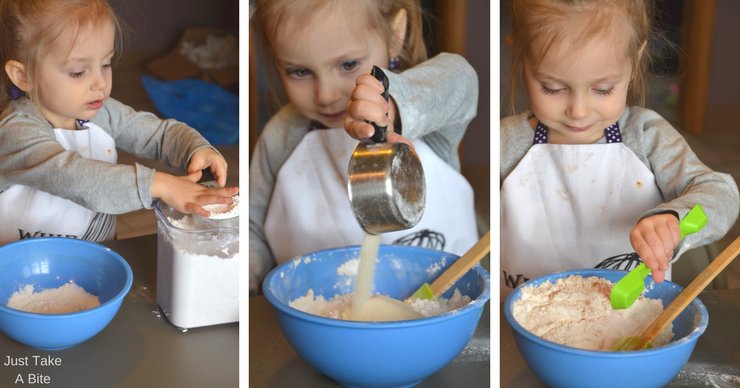 Here's the Plan for Getting Kids in the Kitchen
That's where the Kids Cook Real Food eCourse comes in. We started it almost three years ago. When we do the lessons my kids LOVE it. And they learn so much. Now they are always begging me to help in the kitchen.
Sound good? Go check out The Kids Cook Real Food eCourse! There is something for everyone. Do it at your own pace and watch the videos whenever it fits in your schedule. It works for kids of all ages.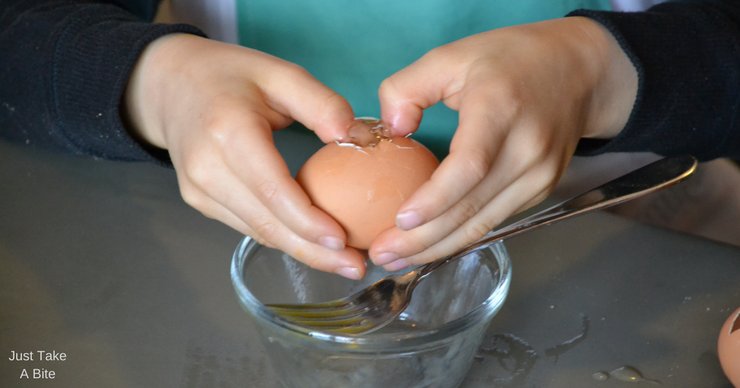 Set Goals for your Kids
My first goal was to have my eight year old be able to make an entire meal by herself, start to finish. Then in a pinch I know I could rely on her to make a meal. That may sound like an ambitious goal if your kids don't normally cook. But she's been cooking with me since she was nine months old. She loves helping in the kitchen. Now I can let her really take responsibility.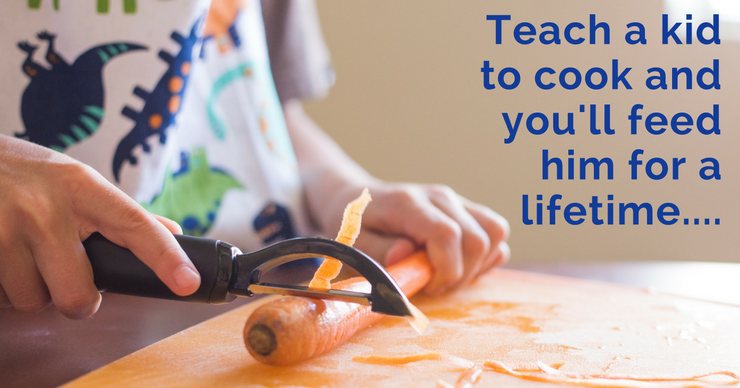 Even my toddler has been doing the course and helping cook meals for two years. She's very skilled with a knife!
Who knows, maybe I'll even convince my husband to tune in to some of the classes and learn a few cooking skills too.
I love cooking in spite of our challenges. But I don't want my kids to depend on me forever (well, I do, actually…can I keep them this small?). Sadly they do have to grow up.
I could say I'm teaching my kids to cook so I'm off the hook. But really that's not it. I want them to be safe. I want them to stay healthy even if a situation comes up where I can't be around to cook a meal. I want my children to be able to visit Grandpa and Grandma and tell them what they can eat.
How about you? Are you ready to give your kids skills for life?
It's an investment in your kids' future.
The real reason I'm teaching my kids to cook is to empower them and keep them safe and healthy. What is your motive for teaching your kids to cook?
Need more info about picky eating and allergies? Check out my books!