This post may contain affiliate links which won't change your price but will share some commission.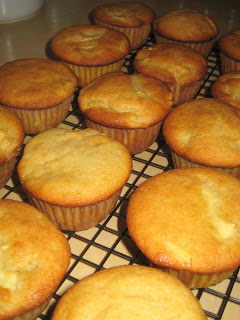 I made a batch of muffins this morning for a church thing in a couple weeks. I got this recipe from my mom. I had never made them before, but had tried some she made. Very good!! And they are really easy. All in one bowl. All by hand.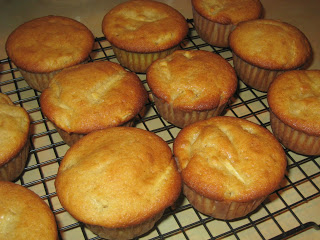 Apple Dumpling Muffins
2 cups whole wheat flour
1 cup organic cane sugar (or sucanat)
1 Tbsp. baking powder
1 tsp. salt
1/2 tsp. ground cinnamon
1/8 tsp. ground cloves
1/4 cup melted coconut oil or EVOO
4 Tbsp. butter, melted
2 eggs
3/4 cups milk
2 apples, peeled and thinly sliced
Heat oven to 350 degrees F. Line muffin cups.
Sift flour, sugar, baking powder, salt, cinnamon and cloves (I put them in a large bowl and whisk…does the same thing as a sifter…and much easier). Make a well in the center of flour mixture. Add in the oil, butter, eggs and milk. Stir with spoon. Fold in sliced apples. Spoon into muffin cups.
Bake 30-35 min.
Makes 12* (2-4 oz.) muffins or 6 (6-8 oz.) muffins.
*I got 15 muffins out of this. And they were good sized muffins.