This post may contain affiliate links which won't change your price but will share some commission.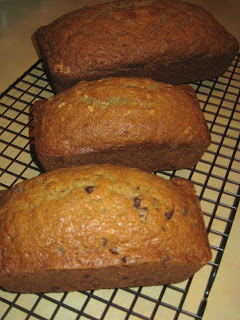 I made a batch of zucchini bread this morning. Yum!! I used my mom's recipe. It's almost identical to my MIL's recipe except a few spices.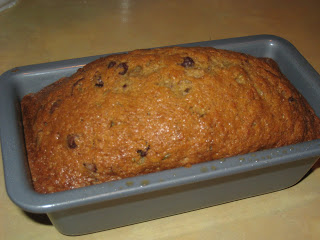 I decided to do a little variation. I did 2:1 white flour to whole wheat flour. I used 1/2 canola oil and 1/2 coconut oil.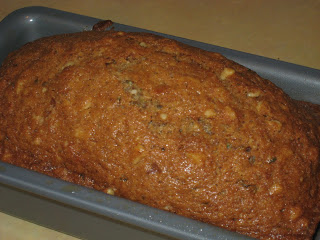 And I made 3 loves…1/2 the batter as is, 1/4 with mini chocolate chips and 1/4 with chopped walnuts. I can't wait to try some 🙂 Zucchini bread is always good. I also grated some zucchini to freeze so I can make zucchini bread in the winter 🙂
Edited 1/19/13 – Updated ingredients.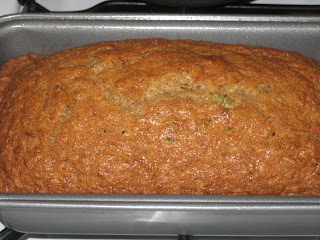 Zucchini Bread
3 eggs (or 4 egg yolks + 3 Tbsp. water or milk)
2 cups grated zucchini
1 cup butter or coconut oil, melted
2 cups organic cane sugar
3 cups flour (organic all purpose or whole wheat)
3 tsp. vanilla
1 tsp. salt
1 tsp. baking soda
3 tsp. cinnamon
*can add chopped nuts, raisins, blueberries and/or chocolate chips
In a large bowl beat eggs. Stir in zucchini and oil. Add dry ingredients and stir. Fold in any add-ins. Pour in 2 greased loaf pans. Bake at 350 for 50-60 min.