This post may contain affiliate links which won't change your price but will share some commission.
I thought I had posted the pearsauce canning recipe last year, but I guess I didn't. I just kind of mentioned it. I made pearsauce yesterday and today. I still have to can it (probably tomorrow), but figured I'd post the recipe now. I got a half bushel of Bartlett pears last week and figured out that there are about 80 pears in a half bushel.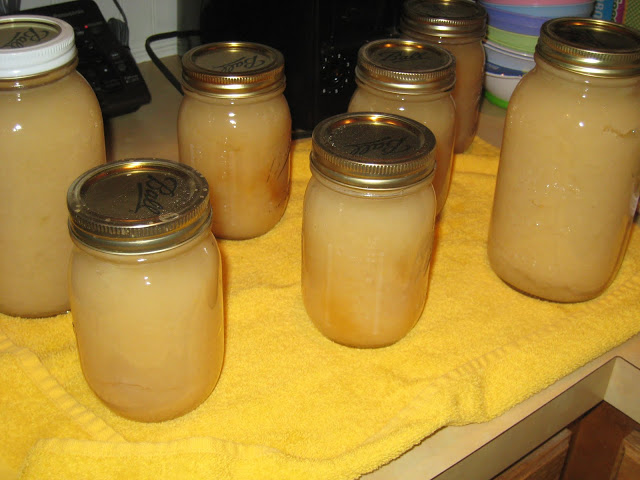 Pearsauce
40 small – medium pears, peeled, cored and sliced
2 cups water
Cook pears in water in large pot until soft. Mash with potato masher for chunky pearsauce. Run through foodmill or blend in a blender for smooth pearsauce. Can in boiling water bath 20 min. for pints, 25 min. for quarts.
*I did a batch with 60 pears and 3 cups of water. I got 2 quarts and 5 pints out of it.
*If you want a real treat add a little strawberry puree to the pearsauce. We had some left from the strawberry cake I made so I did that. Wow, is that good! I just stirred a little into the sauce I was serving for dinner last night to try it out. I haven't added it to a larger quantity.