This post may contain affiliate links which won't change your price but will share some commission.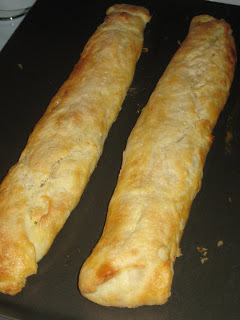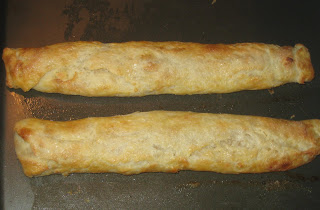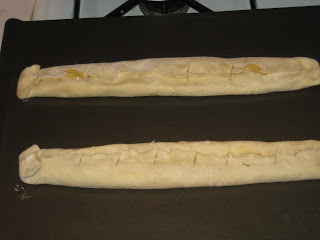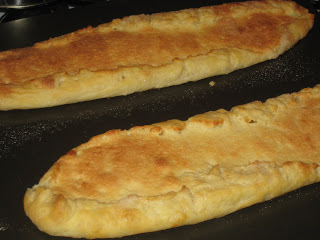 I made my first batch of banket this morning. For those that don't know banket is a traditional Dutch pastry. Although when I was visited The Netherlands I could not find any…and nobody seemed to know what I was talking about! Strange. Anyway, I made the dough and the filling last night so they could chill overnight. Then rolled and filled the dough and baked it this morning. Each step was super easy and very fast. I always assumed banket would be tough to make. But it was actually really easy. Although I may have to try another batch soon. I still have almond paste to use up. And I think I need to redeem my effort. I did not get the dough to seal very well, and it opened up while it baked. So it's kind of open faced banket 😛 It still tastes good, just isn't quite the way it's supposed to be. You can see the difference in the unbaked and baked pics. Justin had some with breakfast this morning. He said it was very good. I tried a little bite. And even though I don't like almond at all I even thought it was pretty good. I got the recipe from
All Recipes
. Definitely a keeper. I only made a half recipe. And I froze most of it.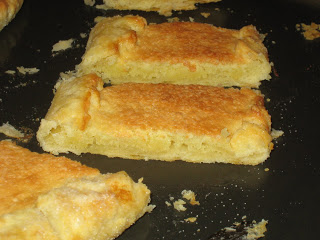 Banket
2 cups all-purpose flour
1 cup butter
1/2 cup water
1 1/2 cups almond paste
2 eggs
3/4 cup white sugar
1/4 teaspoon almond extract
1 pinch salt
1 egg white, beaten
In a large bowl, cut cold butter or margarine into flour until the mixture has a crumb-like texture. Make a well in the center, add cold water. Mix together until the mixture forms a ball. Do not overmix. Chill dough.
Preheat oven to 450 degrees F (225 degrees C). Grease cookie sheets.
In a medium bowl, blend together almond paste, eggs, 3/4 cup sugar, almond extract and salt.
Divide dough in 4 parts, and roll into 15 inch strips. Place filling along the center of each long strip of dough. Roll up, and pinch the ends to seal.
Place strips 2 inches apart on cookie sheet. Brush with egg white, and sprinkle with the remaining sugar. Bake for 15 to 20 minutes, or until golden.
**11/26/09 – Updated pics at top of post after 2nd attempt. The dough stayed sealed this time.