This post may contain affiliate links which won't change your price but will share some commission.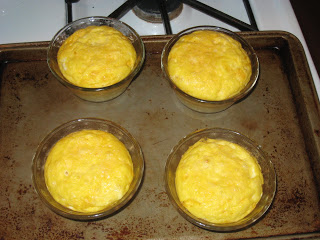 These baked egg cups use cooked squash as a thickener. It works so well! They are sort of like mini souffles. There was no way I would have known that there was squash in the eggs. Definitely a keeper! I love that we got some extra veggies.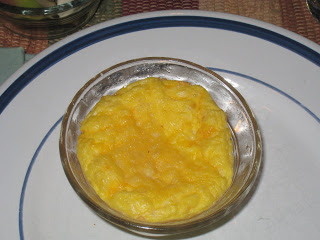 Serve baked egg puffs with your favorite veggie and some homemade bread for a complete meal.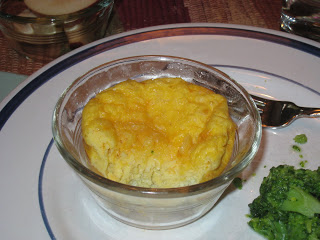 Baked Egg Puffs
5 large eggs
1/2 cup butternut or buttercup squash, pumpkin, or sweet potato puree
2 Tbsp. shredded cheese
2 Tbsp. tapioca flour or white rice flour
1/2 tsp. baking powder
1/4 tsp. salt
bacon, ham or sausage (optional add-in)
cooked broccoli or spinach (optinal add-in)
Preheat oven to 400 degrees F. Coat 4 (1/2-cup) ramekins or coffee cups (I used my little glass pyrex dishes) with butter and set on a baking sheet.
In a large bowl whisk all the ingredients until combined. Divide the mixture among the ramekins or cups and bake until the tops are puffed up and the eggs are no longer runny in the center when pierced with the tip of a knife, about 20 minutes. Serve immediately.