This post may contain affiliate links which won't change your price but will share some commission.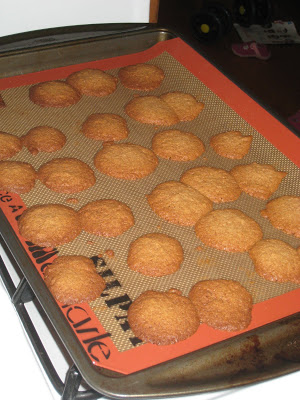 In my ongoing efforts to make the  majority of our food (including snacks) from scratch I tried a new recipe yesterday for whole wheat vanilla wafers. I got the recipe from Heavenly Homemakers. I used to eat just about as many vanilla wafers as I did graham crackers 😛  I lived on them for a while. Then realized how much junk was in them and haven't had any in a long time. So I was excited to find this recipe.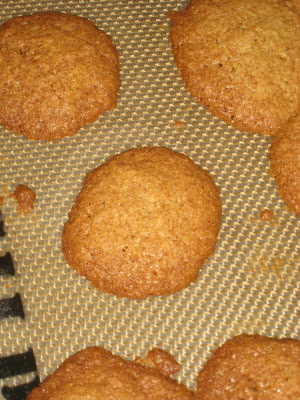 These are super easy to make! Very quick prep. And they are very good. They don't taste exactly like a vanilla wafer…a little on the buttery side. But they are good.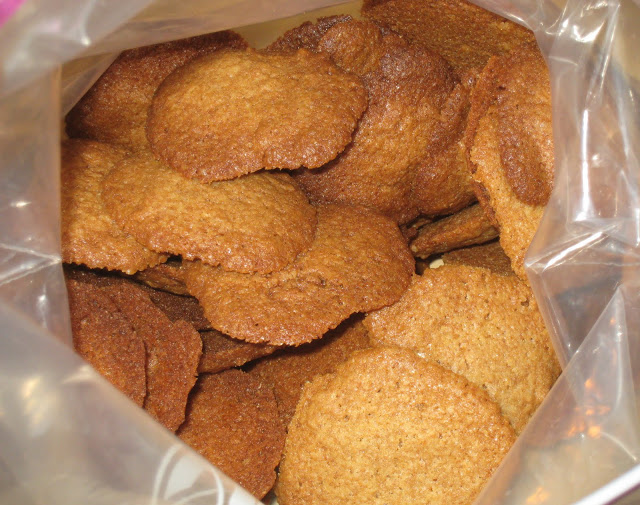 Whole Wheat Vanilla Wafers
makes ~55 cookies
1/2 cup butter, softened
3/4 cup sucanat or brown sugar
1 egg
1 tsp. vanilla extract
1 cup whole wheat flour
1/4 tsp. sea salt
1/2 tsp. baking powder
Cream butter and sucanat together. Beat in egg and vanilla extract. Stir in flour, salt and baking powder.
Line a baking sheet with parchment paper. Put nickel size mounds on the parchment paper. I just used a cookie scoop and made little mounds.
Bake at 325° for fifteen minutes. Turn off the oven and let the cookies sit inside for a half hour or so to crisp.