This post may contain affiliate links which won't change your price but will share some commission.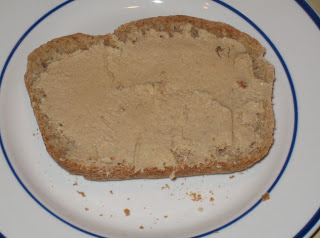 I've been wanting to make homemade peanut butter, cashew butter, etc. for a long time. I finally got around to it yesterday. I decided to make cashew butter first. I've never actually had cashew butter, but cashews are my favorite nut. I knew you could make peanut butter by just grinding peanuts, so I figured cashews would work the same way. Well, kind of. I first did just cashews. But the butter was a little dry/crumbly. I thought it needed some moisture/oil, but I wasn't sure what kind. So then I decided I should probably actually look up how to make cashew butter 😛  Every recipe I found was identical, so I'll post that. I didn't follow the recipe in terms of quantities. I just added, mixed and tasted to get it how I wanted it/get it smooth. This is soooo good. I'm so glad I tried it. And now we have a full jar (plus a little extra) of good quality cashew butter. I used just a pinch of salt and a drizzle of agave nectar to add flavor. Justin says he still likes peanut butter better. Me, I'm not sure. The cashew butter is really good. Maybe I'll have to try adding in some other flavors sometime too…chocolate, cherry, vanilla,…we'll see. It sure made a yummy breakfast on toasted homemade wheat bread (fresh baked last night) this morning!! Can't wait to try our cashew butter and jelly sandwiches later this week. I'll post the before and after pictures.
Before oil.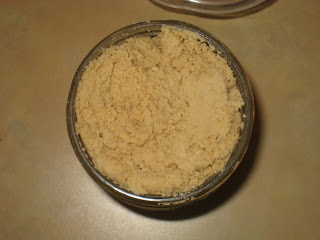 After oil.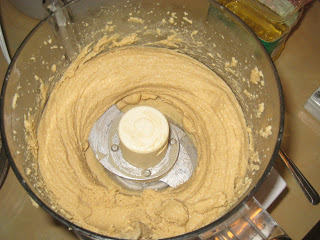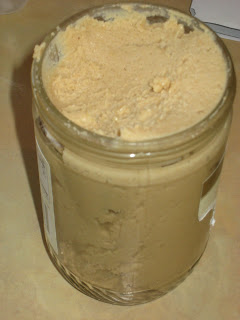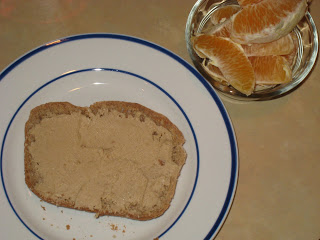 Cashew Butter
2 cups unsalted roasted cashews (I used a combo of raw and roasted organic cashews)
2 to 3 Tbsp. vegetable oil (I used canola oil)
1/4 tsp. salt
1 tsp. sugar, optional (I used agave nectar. Honey would work too.)
In a food processor or blender, combine the nuts, 2 tablespoons of the oil, the salt, and the sugar, if desired. Process on high speed for 30 seconds. Scrape down the sides with a rubber spatula and process to desired smoothness, adding more oil, 1 teaspoon at a time, if a smoother butter is desired. Adjust the seasoning, to taste.
Transfer to a bowl to use as a dip, spread, or in other recipes, or place in an airtight container and refrigerate until ready to use.