This post may contain affiliate links which won't change your price but will share some commission.
This homemade canned chili sauce goes perfectly with roast beef and tastes so good you'll want to eat it plain!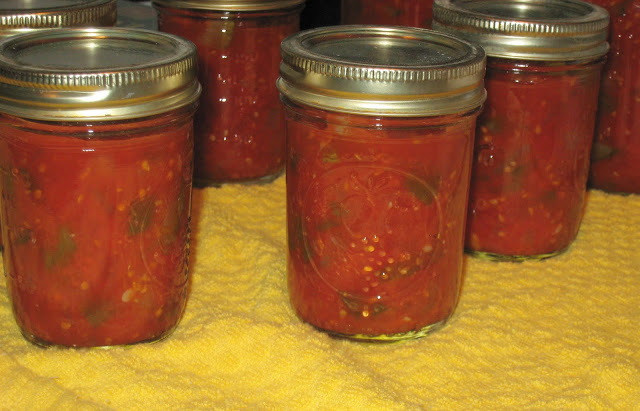 This is a recipe from my mother-in-law for canned chili sauce. It is a great way to use late August produce – tomatoes, peppers and onions.
The chili sauce can be served alongside roast beef or any cut of meat you like. My kids even like to eat it plain or use it as a salsa substitute.
The great thing about this chili sauce is that it is a bit sweet instead of spicy. So my daughter that can't handle spicy foods loves it.
I like to always have some in the pantry.
How about you? Do you like chili sauce? What do you use it for?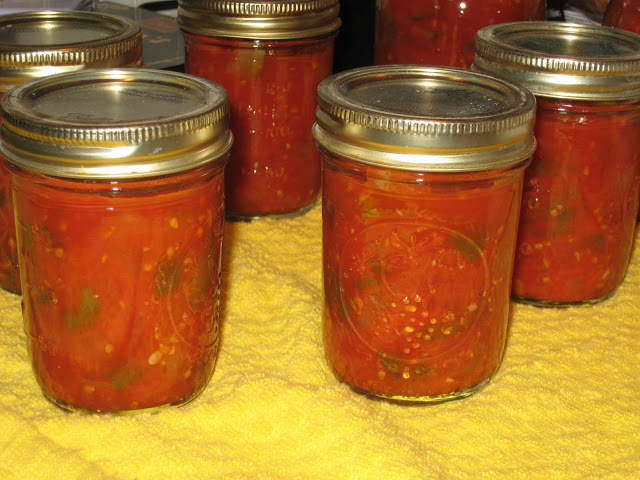 Canned Chili Sauce
4 qts. tomatoes, peeled, chopped
5 medium or 2 large onions, diced
2 green peppers, diced
1/2 bunch celery, diced
(1 medium zucchini, diced…my add in, optional)
1 1/2 Tbsp. salt
3/4 cup sugar
1 cup vinegar
Simmer all together for 3 hours. Process in boiling water for 10 min. Makes 5 – 6 pints.