This post may contain affiliate links which won't change your price but will share some commission.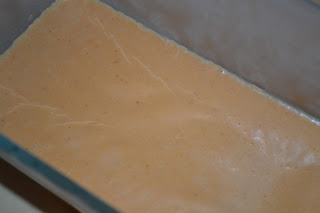 I also made a batch of grain free fudge yesterday. I saw the recipe on Grain Free Foodies and knew I had to try it! It is so simple to make. And it is AWESOME!! Only a few minutes to prep. Then put it in the freezer for a bit. Then enjoy 🙂 A great treat, and a great way to get more coconut oil into my diet. I only made a half batch to try it since 1 cup of coconut oil is pretty expensive (don't want to waste that if it didn't turn out). I will for sure be making this again when I need to have a safe treat on hand. Rebecca and I both love it!
This is linked to the Gluten Free Recipe Parade at Heavenly Homemakers.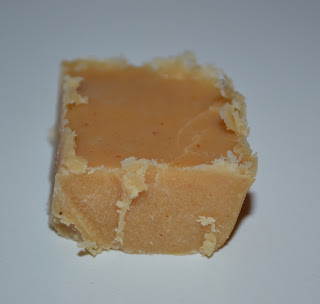 Peanut Butter Fudge
1 cup coconut oil
1/2 cup peanut butter
honey to taste (I used about 3 Tbsp. for a half batch)
dash of salt
1 tsp. vanilla extract
Melt the oil in a saucepan on very low heat. Pour the oil and remaining ingredients into a blender or food processor and blend until smooth.
Pour this mixture into an 8 x 8 pyrex dish (or similar glass dish) (I greased mine), and place in the freezer.
This fudge is best stored in the refrigerator or freezer.