This post may contain affiliate links which won't change your price but will share some commission.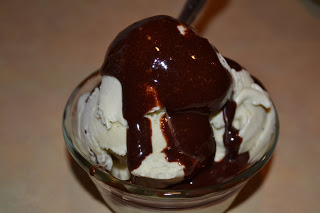 I made one batch of coconut milk ice cream this summer…and it sure was a nice treat for me. But not my favorite flavor. So now I want to experiment with flavors. Yesterday I tried mint chocolate chip. It turned out quite well. It did not taste like coconut milk AT ALL (that's what I was hoping for). However I did add a bit too much mint flavoring, so it was kind of strong. But still good. I came up with my own recipe and didn't really measure anything. I'll estimate what I used. This is a no-cook ice cream (always good). And I added avocado for green color and creaminess. Even Rebecca liked this ice cream (she was not a fan of the chocolate version). So it must be pretty good. I did add a few mini chocolate chips (not GAPS-legal…or healthy). But I figure a few mini chips per dish isn't a big deal. I ate some last night with hot fudge on top (updated GAPS recipe to come). YUM!!! Very creamy…tastes just like regular ice cream.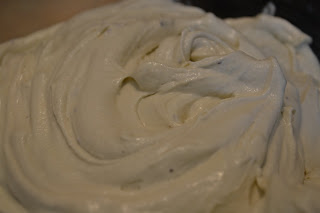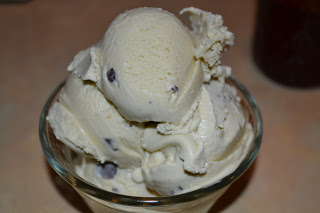 Mint Chip Coconut Milk Ice Cream
1 can full fat coconut milk
2 egg yolks
1/2 avocado
1/4 – 1/3 cup honey
1 tsp. mint extract (to taste)
1 tsp. chocolate extract (to taste)
1/2 cup chocolate chips (optional)
Blend all ingredients (except chips) in blender until smooth. Adjust honey, mint and chocolate to taste. Chill in refrigerator (probably not necessary…but helps). Pour into ice cream maker and process according to directions (my Kitchen Aid mixer took about 20 minutes). Add chocolate chips during last minute of mixing. Store in freezer.