This post may contain affiliate links which won't change your price but will share some commission.
Here we are at the last full week in February. Time is just flying by. Last week we kept plenty busy with errands and stuff around the house. I was also busy with cake decorating. And we had a fun trip yesterday to visit my family and celebrate my nephew's birthday at his Lego party.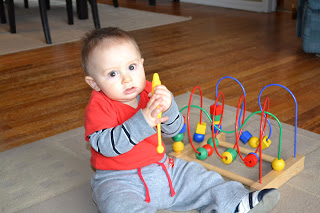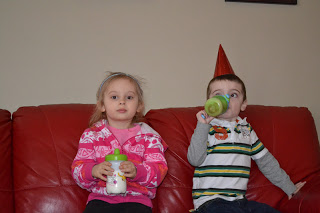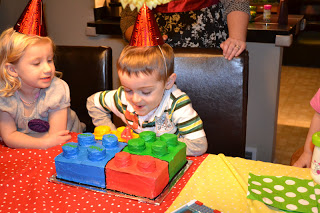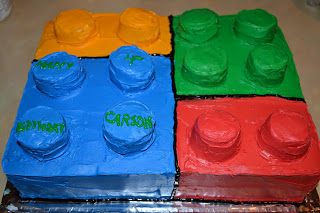 There is plenty going on this week as well. Today is church. Monday I have nursery cmt, and we're getting our van fixed. So it will be gone for a couple days. Tuesday is Kindermusik and Justin possibly has orchestra. Wednesday is Abram's 9 month check up and co-op pick up. Thursday Rebecca and I are having our Mommy/daughter date. We are going to family time at the Children's Museum. We'll pack a picnic dinner and eat there. She is soooo excited to go to the CM and have me all to herself. I have to say I am pretty excited myself 🙂  I don't normally get to "play" when I take both kids. So this will be fun. Hopefully the boys will manage at home ok 🙂  Saturday is swimming lessons.
I'm not totally sure what I will be making in the kitchen this week. I want to start a new sourdough soon, but I don't have the right flour at the moment. I'll have to wait until I make a trip to the health food store I think. I might make a batch of regular granola now that I have more oats. And I want to try some soaked cold cereal. In general I want to try some new soaked grains for breakfast. I'll be doing quinoa this week (a recipe I've made before). I might try making some soaked bread. And I'll be doing another batch of soaked biscuits (my third one already!!) for our dinner on Saturday. I will make our usual weekly batch of yogurt and kefir. I'm not sure yet what I'll do with our cream. We have 3 kinds of homemade ice cream in the freezer right now (totally nutty, chocolate cashew and blueberry cobbler…yum!!!). And I have some sour cream from last week.
Last week Rachael Ray had Waffle Week and showed all kinds of crazy recipes you can make with a waffle maker. So since our letter is W this week I might have Rebecca help me make a few varieties of waffles. Maybe we'll have waffles for lunches.
I still haven't made any more progress on my sewing. Maybe this week. We'll see how Abram sleeps 😛
Abram is really growing leaps and bounds. He now has 5 teeth. He has started clapping and saying "yaaaaay." He can now say neigh (sounds like an evil laugh), moo (sounds like he's booing) and quack. And he calls for Rebecca all the time – "Ca!, Ca!" It's so cute. He looks for her/calls her when he can't see her. Abram is starting to stand quite well on his own. And he can walk quite well if he's holding something. I'm thinking any day now he'll put the two together and we'll have a walker! I'm anxious to see how big he is at his check up this week. I finally started giving him cod liver oil last week. Even more brain food 🙂  Now if only we could get him to sleep.
I'm still working on figuring out what works for me and finding balance. I seem to do better with higher carb and fat and lower protein (though I do have to be sure I get enough protein to keep serotonin levels up). I can definitely tell if I eat a meal that is heavy on protein…I instantly feel like I have a brick in my gut. I'm trying to aim for about 40/40/20 at most meals. This is just a rough target, though. It's still tough to get away from the mindset that grains are bad or will make me sick. I think my biggest struggle at the moment is weight. I know I was underweight just a couple months ago. And I know my weight is healthy now and I'm still quite small. But at the same time gaining 6-7 pounds in less than 2 months still doesn't feel that great. Especially for someone that has struggled with eating disorders for years. I'm trying to eat more and give my body the nourishment it needs and not worry about weight. I know there will be an adjustment period as my body learns how to handle these different foods again and at some point it will settle on a weight and stay there. But when I put on my pants and they feel tight (and they didn't a month ago) it still doesn't feel good. It's a big mental battle. I am really trying to embrace change, though. I'll be 32 in a few weeks. My body is not the same as it was in my 20s. I'm learning that things are continually changing. And that's not a bad thing. I just have to learn to embrace the season I'm in. Metabolism changes. Hormones change. Nutrient needs change depending on the season of motherhood I'm in. My size changes. It's all part of life. And I'm trying to embrace it. I'm not a college student anymore. I'm an almost 32 year old wife and mother of two 🙂
On to the menu. Here's what's planned for the week as of right now.
————————–
S (church, soak quinoa, soak flour)
  B – smoothie, grain free breakfast bars, pineapple
  L – chicken noodle soup (w/ soaked noodles), crackers w/ cheese
  D – salmon cakes, roasted cauliflower and brussels sprouts, hashbrowns
M (bake bread, make mayo, soak flour, car repair, nursery cmt)
  B – warm and nutty cinnamon quinoa (w/ butter, coconut oil, yogurt)
  D – pumpkin squash soup, soaked whole wheat bread
T (boil eggs, skim cream, make yogurt, make cheese, make pesto, make noodles, KM)
  B – hard boiled egg, toast, fruit
  D – cheese ravioli w/ creamy pesto and bacon, sauteed mushrooms and sugar snap peas
W (prep breakfast, prep dinner, dinner, Dr. S., co-op, grind flour, soak flour, make granola?)
  B – blueberry yogurt, breakfast cookies
  D – crockpot balsamic chicken and veggies
Th (bake cookies, Mommy/daughter date – GRCM)
  B – yogurt, granola, fruit
  D – picnic dinner (Rebecca/me), chicken noodle soup, crackers w/ cheese (Justin)
F (soak flour, clean, prep smoothies)
  B – hard boiled egg, toast, yogurt
  D – soaked bacon waffles w/ butter and maple syrup, veggies, fruit
S (laundry, swimming)
  B – smoothie, TBD
  D – cheeseburger cups, veggies