This post may contain affiliate links which won't change your price but will share some commission.
The start of a new week. I'm praying it ends better than it's starting.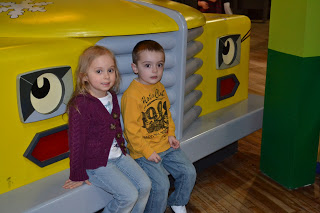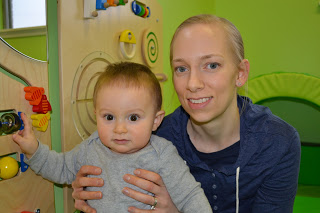 We kept pretty busy last week with milk pick up, Kindermusik, groceries, MOPS and a trip to Lansing to see my family yesterday. Abram is also keeping us busy as he has just started walking! I had to hold off on a few baking projects early in the week since I didn't have any flour. But now I have flour and 25 lbs. of wheat berries!!! Thanks so much, Sara! In the kitchen I was busy making yogurt, kefir, blueberry ice cream (oh my, this is good!!!), soaked cold cereal, soaked granola and regular granola.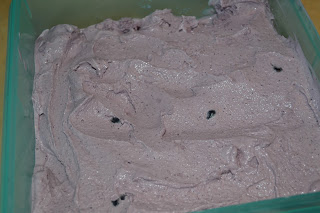 So far this week appears to be a bit more low key. Today is church. Monday I need to make a run to Harvest  Health to stock up on some things. Rebecca and I also have our Mommy/daughter date! We are getting our hair cut and then going out for dinner. Tuesday is Kindermusik. We actually don't plans the rest of the week aside from swimming on Saturday. I am kind of excited about that 🙂  There is a chance we could have a play date (waiting to hear back from a friend). There is a chance we could go to the library.
Not sure about all of my food adventures this week. First I need to grind flour! 🙂  I would like to make a new batch of soaked bread and also some soaked pretzels. I will need to make a soaked crust for our pot pie. And I might make a new batch of ice cream (maybe strawberry this week). I'll make the usual yogurt and kefir. I also need to make a new batch of mayo and some salad dressing. If time allows I'd like to do more sewing. I have a decent stock of cloth wipes now. So I can move on to something else.
A new addition to our weekly routine…Justin will be joining me in the basement to exercise some mornings.
My update – not good. I'm not sure exactly what happened last week, but things went downhill…fast. Power outage, anxiety, messed up routines, Abram up early every day, busy week, wrong foods (no, Mary, you can NOT eat regular (unsoaked) granola…you couldn't before and you still can't…it's not worth the pain), lowering miralax. All kinds of stuff. And today I'm back at square one it seems. Very frustrating. I was doing so well with anxiety, mood, digestion, everything for the last month or so. I couldn't believe how good I felt. And it came crashing down last week. About as bad as it can get for me. I even had a mini anxiety attack yesterday. This morning is still the same. I'm not even sure I'm going to make it to church today. I'm praying for some improvement soon. Right now it's hard to eat…and I'm guessing I'll have lost a couple pounds the next time I weigh myself. I'm sure I could say a lot more, but I'll stop there. I'm still trying to figure out the best way to eat at the moment/what will help me. And I'm still trying to figure out what works best for me in the long run. For now I need to stick to only grains that are properly prepared. I need to avoid sugar. And I need to make sure I'm getting enough protein, fat and veggies in my diet.
On to the menu. Here's the plan so far. Things could change depending on our activities later in the week.
—————————-
S (church)
  B – oatmeal muffin, lemon yogurt, banana
  L – sausage and veggie soup, crackers w/ cheese
  D – leftover cheeseburgers, fries, milkshake (Justin), misc. (me)
M (soak flour, HH, hair cut, out to eat)
  B – cold cereal with milk, banana
  D – take out (me/Rebecca), restaurant leftovers (Justin)
**sick baby – lots of tweaks in our menus and daily plans
T (make scones, soak crust flour, skim cream, make yogurt, boil eggs, make mayo, KM, prep smoothies)
  B – date scones, fruit
  D – egg salad sandwiches, roasted brussels sprouts broccoli, cauliflower
W (prep crust, soak flour, HH, make ice cream, library/playdate)
  B – smoothies, granola bar
  D – chicken pot pie (w/ soaked crust), sauteed kale chicken and mixed veggie quiche (w/ soaked crust), peas, soaked donut, applesauce
Th (make bread and pretzels, make dressing, make ice cream?, Dr.?, HH?, grind flour, soak flour)
  B – hard boiled egg, toast smoothie, toast w/ pb, banana
  D – chicken caesar salad, soaked soft pretzels, squash and chicken soup
F (clean, HH?, chop veggies Dr.)
  B – smoothie, fresh fruit hard boiled egg, toast, fruit
  D – soaked buckwheat pancakes w/ blueberry topping, homemade sausage, beans
S (laundry, swimming, clean)
  B – pancakes
  D – leftover pot pie, leftover quiche, leftover sausage, roasted brussels sprouts, roasted squash