This post may contain affiliate links which won't change your price but will share some commission.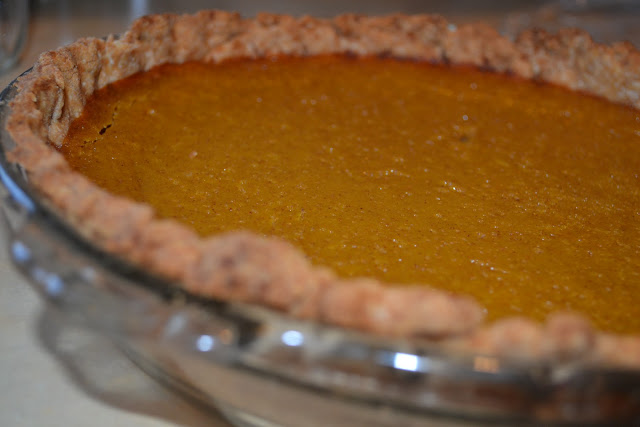 I don't make many pies. Why? I just don't like them that much.
Well, I should rephrase that. I used to not like pie. I would basically only eat blueberry pie.
Now that I make all of our food from scratch, I know what REAL pie tastes like. Let me tell you – it's good!
The Best Pumpkin Pie
The first time I made pumpkin pie I figured I'd just follow a standard recipe. But they all have sweetened condensed milk.
So I just made my own modifications to create a truly REAL pumpkin pie.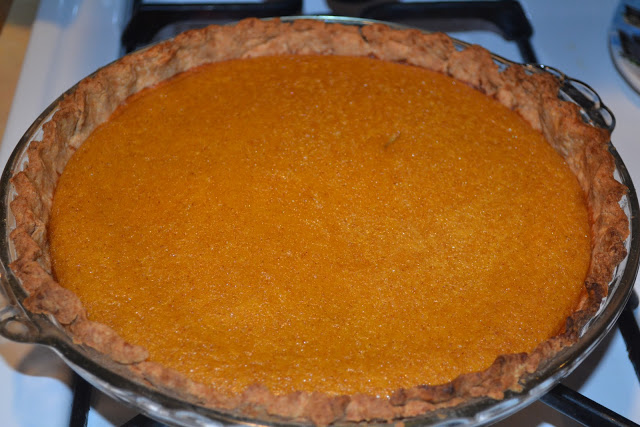 It was delicious!! I, Mary, ate and enjoyed pumpkin pie! For the first time in my life. Even crazier…I enjoyed it with whipped cream on top…I don't like whipped cream. Or so I thought. I guess I actually like REAL whipped cream as well.
How to Make Real Pumpkin Pie
A combination of my personal tastes changing over the years and using quality, real ingredients means a delicious nutritious dessert that I could finally enjoy.
But to be honest, my favorite way to eat pumpkin pie is for breakfast! Eggs and veggies are a great way to start the day. Just be sure to eat protein with it and limit sweets the rest of the day to avoid a blood sugar roller coaster.
Do you enjoy pumpkin pie? How do you make yours?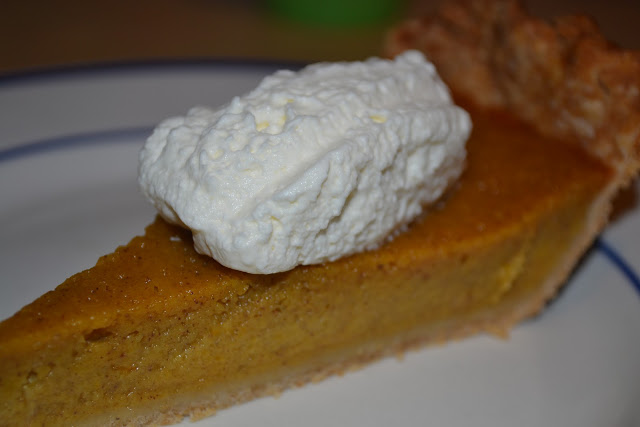 Real Pumpkin Pie
2 cups cooked, pureed pumpkin
1 cup heavy cream or whole milk (can be replaced with coconut milk)
2 eggs OR 1 egg + 2 yolks OR 4 yolks
3/4 cups organic cane sugar (you can substitute maple syrup for some of this)
1 tsp. pumpkin pie spice
1/2 tsp. cinnamon
1/2 tsp. salt
Single pie crust (wheat)**
1 1/4 cups organic whole wheat or all purpose flour
1/2 tsp. salt
1/3 cup + 1 Tbsp. palm shortening or cold butter or lard
1/8 cup + 2 Tbsp. water w/ 1/2 tsp. vinegar
Sift flour and salt. Cut in 1/2 shortening until it resembles corn meal. Cut in other 1/2 until it looks like small peas. Add water + vinegar and mix well. (You can do this all in a food processor for a very quick dough). Roll out and place in 9″ pie plate.
Pumpkin Pie:
Preheat oven to 425.
Combine all ingredients in a bowl. Beat with mixer until smooth.
Pour into unbaked pie shell.
Bake for 15 minutes at 425, reduce temperature to 350 and bake for an additional 40 to 50 or until knife comes out clean.