This post may contain affiliate links which won't change your price but will share some commission.
Feliz Cinco De Mayo! Happy Sunday. It looks like it's going to be a beautiful week in Michigan. That means lots of time in the sun 🙂  Unfortunately we do have a busy week. But hopefully we can still get out quite a bit.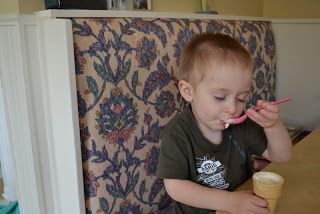 Our big event this week is Abram's 2nd birthday! How did my baby get so big? He is so independent. And yesterday we found out that he can pedal on his own. He sat on the tricycle…and off he went!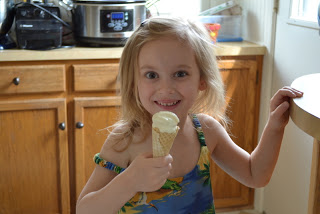 We did manage to make it to the zoo yesterday. And Rebecca and I went shopping. I got new tennis shoes (haven't had a new pair in 5 years…and I use them a lot) and a dress for my BIL's wedding. It's exciting to have one cute new dress 🙂  We also got to make soft serve ice cream. I've had a soft serve maker sitting in the basement for over 5 years! My daughter found out and begged to try it. I'm glad we did. Delicious homemade mint soft serve! Unfortunately we also had to make another trip to the pediatrician last week. Abram had some kind of virus causing fevers, aches and pains. No infection at least. And he seems to be doing a lot better now.
This week we have to grocery shop, pick up milk, celebrate Abram's birthday and hopefully make it to Tulip Time. We'll see if we feel like going to the zoo again or the library or the park.
Since I didn't do too much in the kitchen last week I have a lot I'd like to get done this week. But I'm still trying to do it without getting up too early or stressing myself out. So we'll see what gets done. I have to make Abram's cake. And I might make more ice cream. Aside from that I'm hoping to make soaked rice bars, almond butter, gluten free gold fish, soaked gluten free breakfast cookies, soaked amaranth bars and maybe gluten free bread.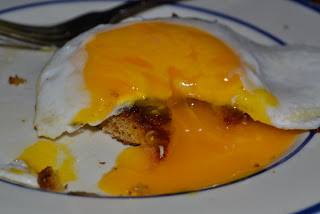 No big updates on me. I've been doing quite well with diet and managing stress. I made it to a hula hoop class on Friday. That was a lot of fun. I got a real treat last week and found duck eggs at the store! I had one last week…and seemed to do ok. I had another one for breakfast today. So good!!! I was tempted to have another, but I'm trying to be smart and go slowly. I waited 5 days after the first one to try another. So far so good. And what a treat!! I also got some gelatin yesterday. So I put a little in my hot cocoa this morning. We'll see how that goes. I may have to add gummy candy to my to-do list this week now that I have the gelatin to experiment with.
Here's what's on the menu for the week. Thursday we'll be going out for Abram's birthday…to Rebecca's Restaurant 🙂  Best place in town…and they serve real food!  What are you having?
__________________________________________
S (prep lunch, soak flour, cook beans, church?, prep smoothies, make pesto) D1
  B – applesauce bread, lemon yogurt (J), garbanzo flour pancakes, fried duck egg (M), yogurt (R/A)
  L – cp chicken breasts, mashed potatoes, carrots
  D – (cinco de mayo) – rice and beans w/ beef fajita meat, chips w/ salsa cheese dip
M (make breakfast cookies, make rice bars, soak flour, Meijer, PS, make decorations) D2
  B – smoothie, gf breakfast cookies (J/R/A), blueberries, cheese, rice bar (M)
  D – cp pork steak, pesto rice, peas
T (make amaranth bars, KM, vote, make almond butter, make decorations) D3
  B – yogurt, granola, fruit (J/R/A), pumpkin, amaranth bar (M)
  D – salmon cakes, buttered noodles, corn
W (bake cake, milk, PS) D4
  B – smoothie, gf breakfast cookies (J/R/A), squash, coconut milk ice cream (M)
  D – gf sloppy corn muffins, sauteed broccoli and zucchini, applesauce
Th (frost/decorate cake, skim cream, roast beets, make egg puff, park or pool, make ice cream, Abram's birthday) D1
  B – egg puff, toast (J), fried duck egg, tbd (M), yogurt (A/R)
  D – Rebecca's Restaurant – mac 'n' cheese, roasted veggies OR broccoli
F (make gummies?, make goldfish?, playdate) D2
  B – peanut butter cocoa puffs or granola w/ milk (J/R/A), peas, cheese, rice bar (M)
  D – pancakes, bacon, fruit, peas (family), salad w/ bacon, pesto and peas (M)
S (misc. baking/cleaning/breakfast prep, TT?) D3
  B – leftover pancakes (J/R/A), gm yogurt w/ blueberries, amaranth bar (M)
  D – turkey pesto pasta, broccoli, garlic toast, applesauce