This post may contain affiliate links which won't change your price but will share some commission.
Tacos are a staple on our menu. We don't eat a lot of Mexican food. But we all love tacos. They are easy to make. Each person can assemble them with their preferred toppings. And tacos actually make a really great gluten free meal.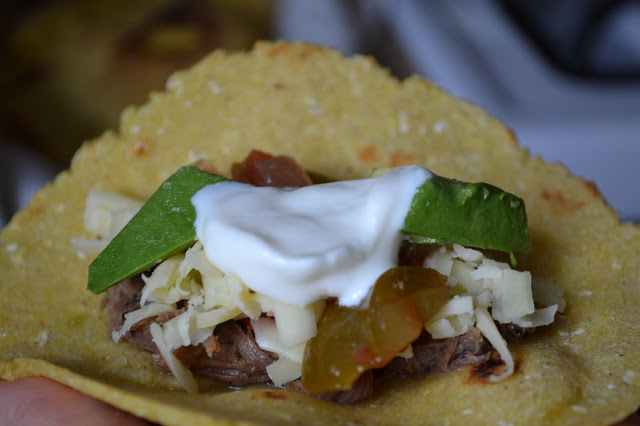 The problem…finding taco shells or soft tortillas that don't have gluten. The bigger problem…finding taco shells or tortillas that don't contain nasty chemicals and vegetable oils.
My daughter was asking for tortillas the other day. We looked at the corn tortillas at the store. The only pack without gluten contained parabens!!! Seriously? I'll make exceptions once in a while for some ingredients, but not parabens. No way.
As luck would have it shortly after that Health Starts in the Kitchen posted a recipe for homemade corn tortillas. Perfect!! And they are so easy. If I had known they were this easy I would have tried making them a long time ago.
I do not have a tortilla press myself. I just rolled the dough in plastic wrap. I think a tortilla press would be great for getting them just the right thickness and size. Maybe someday 🙂
At least I have an easy alternative for healthy gluten free tacos with delicious soft tortillas.
Thanks Health Starts in the Kitchen for this great recipe!!
I only made a half recipe. It was more than enough for a meal for us. I'll just post the half recipe. You can make a big batch and freeze them to have on hand. I also kneaded my dough by hand. I tried my stand mixer, but with only 1 cup of flour it didn't fill the bowl enough to work.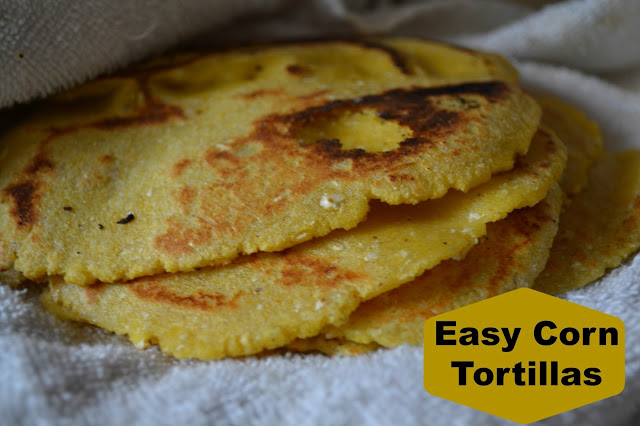 Homemade Corn Tortillas
makes about 8 tortillas
1 cup organic corn flour/corn meal
1/2 – 1 cup warm water
1/2 tsp. sea salt
Place the flour and salt in a bowl or stand mixer bowl. While mixing gradually add 1/2 cup of water. As the dough combines, add additional water to create a dough with the texture of play-dough. Knead the dough for 10 minutes then let rest for 10 minutes.
While your tortilla dough is resting, begin heating your cast iron griddle (keep it dry/no fat).
Scoop 1/4 cup portions of dough and press in a tortilla press or roll between plastic wrap.
Fry each tortilla until lightly browned on each side, about 1-2 minutes on a cast iron pan.
Store wrapped in a clean dish towel if dry-fried to be soft (this helps keep them warm and pliable if you are going to eat them fresh) or to drain on paper towel if fat-fried to be crispy.
Store in a sealed container in the refrigerator or freezer.