This post may contain affiliate links which won't change your price but will share some commission.
It's June! It's summer time. It's time to take it easy, enjoy the fresh air and sunshine and just play. Sounds like a plan for relaxing and healing to me 🙂  We do have a family wedding/weekend away and a family birthday party. But no other big plans this month. Here are my goals.

1. Writing – Brainstorm topics for the RFH Sept/Oct issue and write my GRNL article.

2. Photography – Keep doing what I'm doing and have fun with photo editing. Do some reading in my photography book if time allows.

3. Healing – This month my focus is on getting at least 7 hours of sleep EVERY night…and hopefully more some nights. I am also trying to reduce stress. Now that our usual activities are done we can take it easy and just have fun.

I want to be in the sun every day if possible (unless it's rainy all day).

I might try a new/stronger Betaine supplement to help with digestion/stomach acid.

4. Homemade Food – I am gradually working on stocking my pantry with homemade goodies.

Our local farmer's market starts this month. Which means times to preserve food!

5. Relationships – We will have lots of family time this month with my BIL's wedding and my niece's birthday. I also have to come up with a Mommy-daughter date.

6. Rebecca – This month I'm going to focus on reducing anxiety for her and keeping her diet free of anything artificial. She is going to do a cheerleading camp. And we will be doing some hands-on fun learning.

7. Crafts – No big plans here. Just enjoy crafting with Rebecca. If time allows I can browse pinterest for ideas for Christmas gifts. I might also do some odds and ends sewing.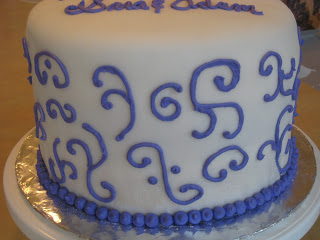 8. Cakes – I will be making a small wedding cake for my BIL (just a "topper" for the bride and groom).

9. Declutter – Sort toys and clothes as time allows.

10. Acceptance – Continue to work on accepting my body, especially as it changes during healing.

11. Service – start to help with nursery cmt soon.