This post may contain affiliate links which won't change your price but will share some commission.
Rah, rah, rah…it's cheerleading week! Rebecca has cheerleading camp all week. I'm excited for her 🙂  This week will be a bit busier than last week. Father's Day is almost here…ummm…time to shop. We also have our weekly trip to the farmer's market, a trip to the grocery store, and I have a MomBreak steering team meeting (first one!).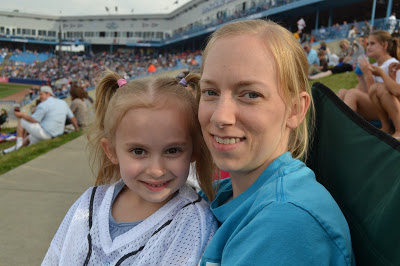 I have quite a few kitchen projects on the agenda this week. I need to use the rhubarb I bought last week. I'm thinking I'll probably do a crisp with it. I need to make a batch of soaked rice bars and coconut flour scones. I need to make some breakfast baked good. And I need to bake the cake for my BIL's wedding. I could also try making veggie broth and coconut milk if time allows.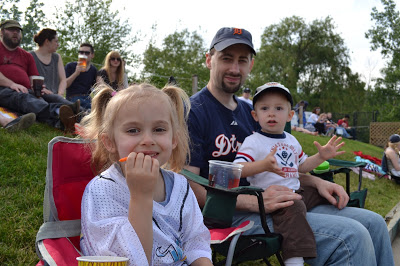 I tried to take it pretty easy last week. I took a nap almost every day. I was in the sun as much as possible. And I went to bed on time every night. My neighbors must think I'm lazy and just lounge in the sun all day 😛  But I really am doing hard work trying to heal my body. And it seems to be helping. My body temp has been in the 98's all week!!! Yes, my weight is higher than it's been in about 9 years (excluding pregnancy). But that's life. I spent lots of time playing and reading with my kids. And we went to a baseball game last night. I'm doing my best to stay focused on what matters and being healthy.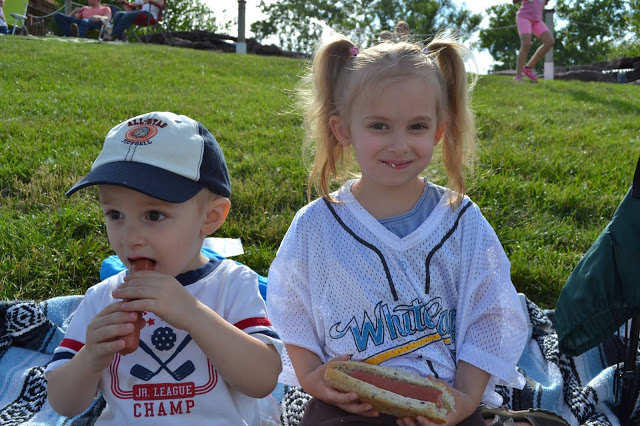 Can't have baseball without hot dogs…so we brought our own organic grass-fed dogs on gluten free buns…shhh, don't tell 😉
Here is the weekly menu. I had a hard time coming up with meals this week. I think it's time to do some browsing and find new recipes to try. I'm getting bored with our usual meals.

"And I pray that you, being rooted and established in love, may have power, together with all the saints, to grasp how wide and long and high and deep is the love of Christ." Ephesians 3:17 – 18
____________________________________________
S (church, make rhubarb pie or crisp, prep smoothies) D4
  B – yogurt, granola (J/R/A), yogurt, amaranth bar, squash (M)
  L – cp sweet and sour meatballs over rice, beans
  D – grill burgers, chips, broccoli

M (bake muffins, CC, soak flour, FD shopping) D1
  B – smoothie, muffins (J/R/A), fried duck egg over beets (M)
  D – cp roast chicken, potatoes, carrots

T (make rice bars, CC, FM) D2
  B – yogurt, granola (J/R/A), blueberries, cheese, rice bar (M)
  D – cp pork chops, rice, peas

W (CC, Meijer) D3
  B – smoothie, muffins (J/R/A), gm yogurt, amaranth bar, pumpkin (M)
  D – fried perch or baked white fish, chips, broccoli

Th (make scones, CC, ST) D4
  B – egg puff, toast (J), yogurt, squash, scone (M), toast w/ pb (R/A)
  D – (early/easy clean up) – tuna noodle casserole, corn

F (make ice cream treats, CC, clean) D1
  B – granola w/ milk, strawberries (J), fried duck egg, mushrooms (M), gf golden grahams w/ milk (R/A)
  D – gf pancakes, roasted brussels sprouts and cauliflower, applesauce

S (bake cake) D2
  B – pancakes (J/R/A), snap peas, cheese, rice bar (M)
  D – grilled steak, carrots, baked potatoes