This post may contain affiliate links which won't change your price but will share some commission.
Gluten-free pumpkin bread is easy to make and will be a hit with the whole family. Both kids and adults will love this tasty way to add pumpkin into your diet.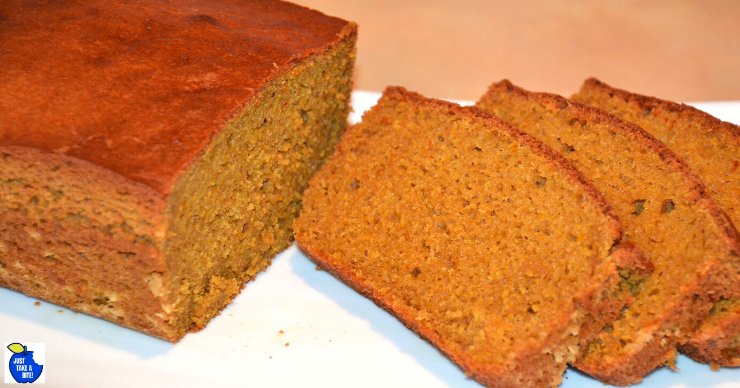 Fall is time for all things pumpkin. Do you agree?
If you're like me and have grown to love pumpkin and enjoy eating it in season, then this recipe is for you!
How to Get Kids to Eat Pumpkin
My kids LOVE this bread. It's slightly sweet with just a hint of spice. Spread some butter on and you have the perfect snack or breakfast treat.
I always try to get some feedback from my family when I make a new recipe. According to my six year old this bread is "a bajillion times good." She gave it two thumbs and two toes up.
Then she told me "it tastes like it came from the store…it tastes like it's processed!" That may sound odd, but her definition of processed is anything that doesn't come from our kitchen. In other words, she thought it was so good you'd never know it was gluten-free and that we didn't buy it.
I must say that I agree with her assessment. Sadly two loaves disappeared pretty quickly. Now I have to make more.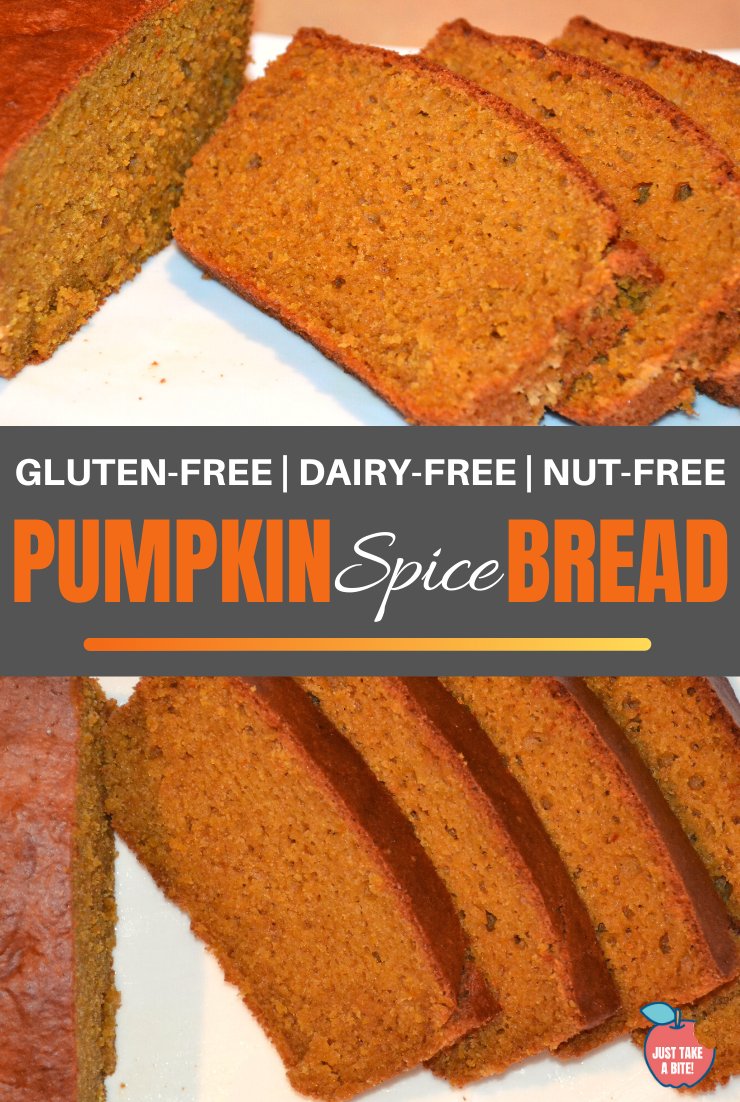 How to Use Up Leftover Pumpkin
Do you have leftover pumpkin from making pies or leftover squash from Thanksgiving dinner? Gluten-free pumpkin bread is the perfect way to use them!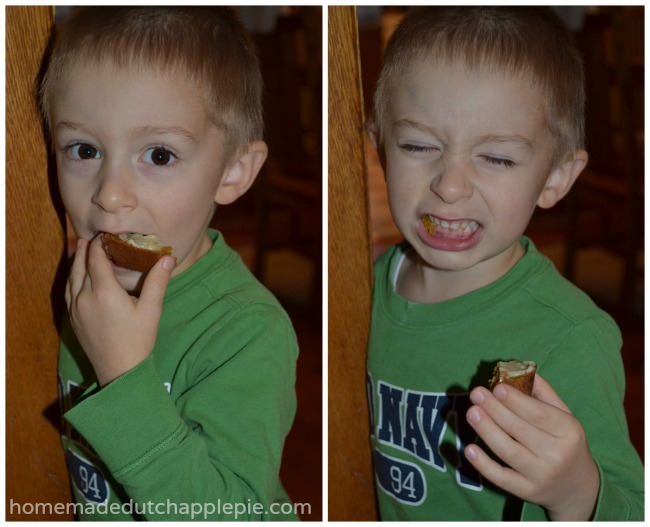 This would make a great day after Thanksgiving breakfast or accompaniment to some turkey noodle soup.
Add chocolate chips or chopped nuts to make gluten-free pumpkin bread extra special.
Gluten-Free Pumpkin Bread
Be sure to make a big batch of gluten-free pumpkin bread so you can stock your freezer. Simply cool, slice and wrap a loaf of bread. Freeze it. Then take slices out as you need them.
This recipe makes one large loaf (9×5-in.) and one medium loaf (8×4-in.). If you don't want to make loaves you can turn this into muffins. Simply put the batter in muffin pans and cut the baking time in half.
When to Stock Up on Pumpkin
October and November is the time of year to stock up on pumpkin. Pumpkins at the orchard are cheap and easy to roast, puree and freeze. Or this is when pumpkin at the store is the cheapest it will be all year. Fill your pantry or freezer now so you can enjoy pumpkin bread whenever you want without spending a lot.
This pumpkin bread is gluten, dairy, nut, corn and coconut free. But you'll never know! All you get is sweet pumpkin and a hint of cinnamon. Bake a batch or two for a delicious fall treat.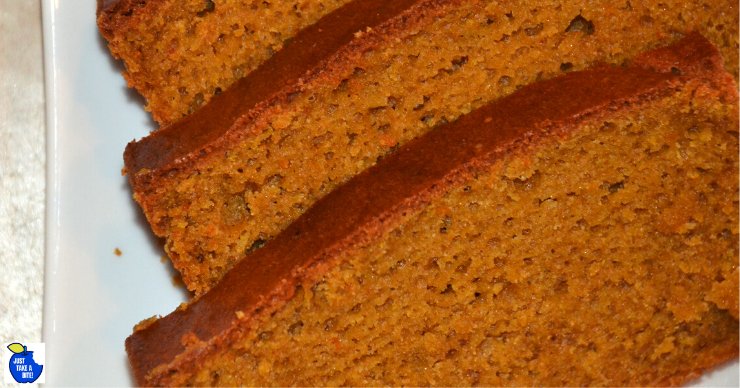 Gluten-Free Pumpkin Bread
Ingredients
1

cup

organic white rice flour

1

cup

organic sorghum flour or brown rice flour

1/2 - 1

cup

organic cane sugar or coconut sugar

(adjust sweetness to liking)

1

tsp.

psyllium husk powder

1

tsp.

baking soda

1

tsp.

cream of tartar

1/2

tsp.

salt

1

tsp.

cinnamon

1

cup

pureed pumpkin

1

tsp.

organic vanilla extract

1/2

cup

olive oil or avocado oil

3

eggs

1/2

cup

mini chocolate chips, chopped walnuts

optional
Instructions
Heat the oven to 350 degrees F. Grease two loaf pans (one large, one medium).

In a large bowl combine the flour, sugar, soda, cream of tartar, salt and cinnamon.

Add the vanilla, pumpkin and oil. Mix.

Add the eggs. Mix until well combined.

Stir in chips or nuts if desired.

Pour the batter into the prepared pans.

Bake for 50 - 60 minutes, until baked through.

Allow to cool before slicing.

Store in an airtight container at room temperature or in the freezer for long term storage.
Recipe Notes
You can sprinkle cinnamon and sugar on the batter before baking the bread for a crunchy topping.
You can replace the pumpkin with squash.
To make the batter into muffins, fill muffin cups 3/4 full with batter and bake for 30 minutes.