This post may contain affiliate links which won't change your price but will share some commission.
The older I get the more I know exactly what I want…and what I don't want (that's the Analytical Eater in me!).
When holidays or birthdays roll around, I make a list with very specific items. I have spent so many years collecting gifts I don't really care about and using them anyway. Which has resulted in a house full of clutter.
But now that I know who I am and what I like, I'm ready to have things I love and will enjoy using. In fact, one of the words that best describes me is simple. And I'd love to simplify my house and life by getting rid of about 70% of what I own. Most of it is just stuff that I have to shuffle around.
Any other moms that can relate?!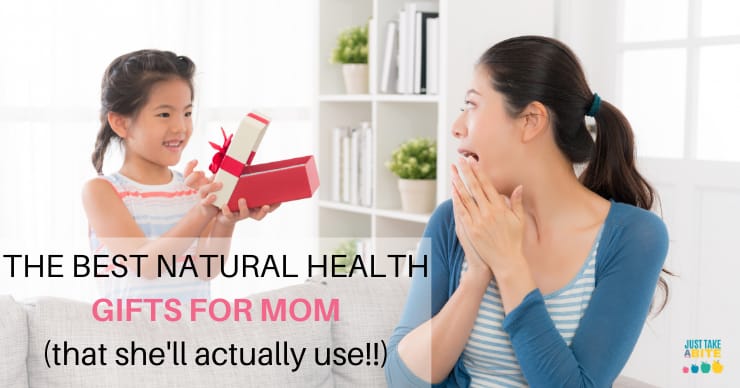 Gifts Mom Will Actually Use
While it won't happen overnight. I want to get rid of things that I don't use/don't like and gradually replace them with the things I love.
After over a decade in the natural health world, I have settled on some amazing products and brands that I trust.
So I'm sharing some of my favorite items that I actually use and love (and some that are on my own gift list!) with you! Feel free to send this to loved ones wondering what to buy for you!
The Best Supplements for Mom
I know what you're thinking…supplements are at the top of your gift list?? Yes! Because good health is at the top of my list. These are some of my favorite supplements for keeping Mom feeling her best. Which in turn helps everyone. Trust me, I work with a lot of moms!
Perfect Supplements
Perfect Supplements is one of my absolute favorite supplement brands. Not only for the particular products they carry, but also for the quality. Everything is thoroughly tested, and they are completely transparent. That is one of the most important aspects of a supplement company. I use quite a few PS products regularly. Here are my top picks (yes, there are quite a few):
Order Perfect Supplements products HERE with code TAKE10.
Jigsaw MagSoothe
This is my favorite magnesium supplement. It helps relax the whole body and is great for those that have trouble winding down or falling asleep. I have been using it every night for over five years now! Use code Mary10 for 10% off your order!
Order MagSoothe HERE with code Mary10.
Microbiome Labs Megaspore Probiotics
These spore-based probiotics are both gentle and effective. Plus they are safe for just about everyone. My whole family uses these probiotics to help diversify our gut microbiome. Everyone, including Mom, could use some tummy love!
Order Megaspore Probiotics HERE.
Beekeepers Naturals Bee Pollen
Bee pollen is great for your immune system and for supplying some key B Vitmains. Plus it is a good food source of copper, one of the most important minerals in your body. Just a small dose each day can give you a big boost!
Order Beekeepers Naturals Bee Pollen HERE.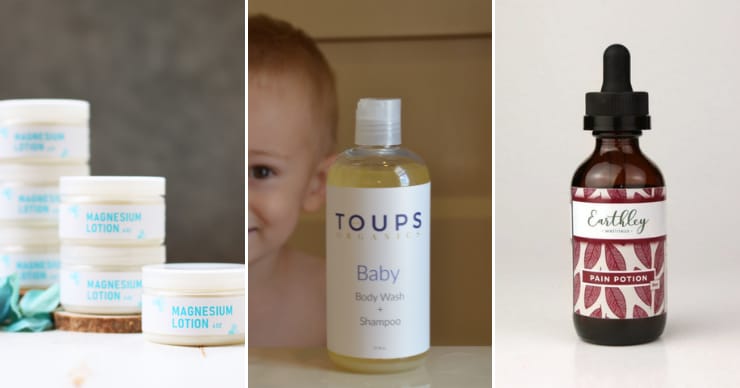 Natural Health and Beauty for Mom
True beauty is on the inside. But it's also nice for Mom to feel good about how she looks on the outside! These are my favorite health and beauty products.
The Magnesium Lotion Shop
One of the highest priorities for almost every client is improving magnesium stores. And the best way to do so is transdermally (i.e. through the skin). We've tried various oils and lotions, but The Magenisum Lotion Shop has the best around! No itching. No stinging. No strange smell. And no toxic ingredients. It's great for the whole family. It even helped my daughter with growing pains and sleep. We all put it on every night before bed.
Order Magnesium Lotion Shop lotion HERE.
Toups & Co. Organics
I love pretty much everything Emilie makes! This is my go-to for makeup, lotion, and bath products for my kids. A few of my top picks are:
Natural face primer – this feels like silk on your skin! I put it on every morning.
Liquid foundation – the only makeup I've ever truly loved.
Mascara – the only mascara I have ever worn that doesn't make my eyes itch and swell.
Everything bar – this will replace every other soap/shampoo you own. It literally works for everything!
Baby body wash & shampoo – yes, this works for Mom too! It's so gentle yet effective.
Order Toups & Co. products HERE.
Earthly
Ever wish you could find natural replacements for OTC medicines without having to search high and low? Welcome to your one-stop-shop! Earthly has just about every natural remedy you could want. Here are some of my top picks:
Arnica salve stick – for bumps and bruises
Digestive bitters – for reflux and improving upper GI function
Feel better fast tincture – helps coughs, fevers, and upset tummies quickly
Master tonic – adrenal and immune support
Pain potion – headache relief
Order Earthly products HERE.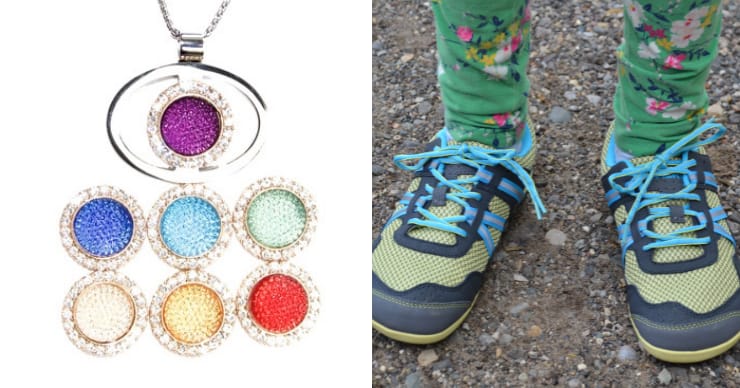 Healthy Fashion for Mom
I know what you're thinking. How are fashion and health related? Let me show you! These healthy AND fashionablel products are my favorites! And they are on my gift list.
Magenetude Jewelry
If you follow me on Instagram or Facebook you've probably heard me talk about Magnetude Jewelry. It is bio-magnetic, interchangeable jewelry that can help:
improve blood circulation
improve sleep quality
increase energy
mitigate the harmful effects of EMFs and 5G
My personal experience using Magnetude has been sort of miraculous. After wearing it for just a few weeks I told my kids that I felt like the Energizer Bunny! It has increased my energy tremendously. I am also sleeping more soundly. An added bonus – my toddler is finally sleeping through the night consistently when he wears his Magnetude slider regularly.
This is the one of the easiest and most fun things you can do to improve your health! For the month of November all orders over $75 get a free holiday "tude."
My son and I made a video to show just how powerful the magnets really are! Check it out.
Xero shoes
Barefoot shoes are another one of my must-haves. I started wearing Xero Shoes about three years ago, and I have never looked back. Barefoot shoes help with spinal alignment and removing stress on the spine. I wear them every day, year-round. So much so that I have worn a hole in the toe! So a new pair of Xero Shoes is definitely on my wish list this year.
So far I have tried the Prios and the Mikas. I love them both! And I'm excited to try some of the other styles.
Kitchen Gifts Mom Will Actually Use
Is it possible to have too many kitchen gadgets? Probably. Maybe not. I'm not sure. I love fun, unique kitchen gifts. But then again I'm trying to simplify. Here are my must-haves in the kitchen that I use all the time.
Tea Strainer + Quality Tea
In the debate of coffee vs tea, there is no question for me. I love tea. I can't stand coffee. I love using herbal teas to promote health. So a tea strainer and quality loose-leaf teas are always in my cupboard.
THIS is the tea strainer I love.
Some of my favorite herbal teas are:
Kitchen Appliances
We all have those appliances that sit in the cupboard, possibly still in the box, that we don't know what to do with. But then there are the workhorses that we use almsot daily. Here are my favorite appliances and gadgets that I use frequently or that are on my wish list.
Water Bottle
If you want to feel your best, you have to be hydrated. This is one of the first foundations I address with every client. I don't just mean drink eight glasses of water a day. That's a good way to flush all of your minerals out! I love sharing a variety of hydrating drinks to boost your minerals and help your body absorb the water. But sometimes even if you know how to properly hydrate it's a struggle. I find that having a water bottle that you love can go a long way in getting hydrated. Here are my favorites:
Dark Chocolate
I couldn't make a gift list for Mom without adding chocolate! Here are my favorites: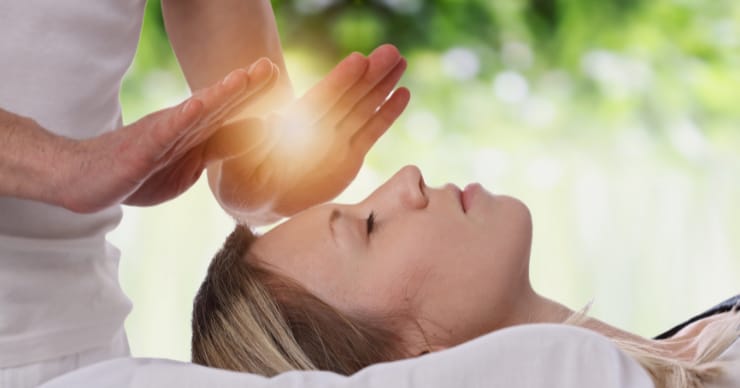 Natural Health and Wellness for Mom
Staying healthy isn't just about what you eat and drink (though those are important!). There are other aspects to your foundations of good health. This includes physical, mental, and emotional health! Some of my favorite tools and techniques for keeping Mom healthy on all levels include:
Energy Work
Our bodies are made of energy! And sometimes (well, a lot of times) we get out of balance. It's important to restore the flow of energy. You can do this through:
Deep tissue massage
Reiki
Tapping
Chiropractic care
Not only do these therapies help long-term, it also feels really good to have time for self-care and having someone else pamper you a bit! Find a local practitioner and calm your nervous system!
Mineral Balancing
When it comes to nutrition my favorite tool for meeting bio-individual needs is Hair Tissue Mineral Analysis! It is at the heart of my practice. HTMA shows where your body is out of balance and how to meet your bio-individual needs.
Learn more about HTMA and set up a Clarity Call HERE.
Nourishing Movement
Maybe I'm just odd, but I love getting exercise/fitness equipment as a gift. It gives me variety and motivation to keep myself moving. A couple of my favorite simple and budget-friendly methods for getting nourishing movement are:
Rebounder – get your lymphatic system flowing and help your body with gentle detox.
T-Tapp – this is another lymphatic-stimulating exercise that is suitable for all ages and fitness levels. No special equipment needed! Just some space to move. My kids and I love to do T-Tapp moves throughout the day to keep things flowing!
Best Books for Mom
Last, but definitely not least, on Mom's gift list are books. Depending on your season of life you may or may not have much time to read. But I have recommendations for everyone. From cookbooks to homeschooling to homesteading to health.
Cookbooks
If you are short on time AND needing some healthy meal inspiration, cookbooks will be your guide. I have quite an array of cookbooks – some in my kitchen and some stashed in a closet. The ones I keep in my kitchen I use time and again. Plus they have great stories and drool-worthy photos. These are the cookbooks that make the grade in my house.
Homeschool Books
The Call of the Wild + Free – I read this at the start of each school year to get in the right mindset.
Tuttle Twins – These are amazing read-alouds for the whole family about how our government, free market, and more is supposed to work. I'll be honest – I learned just as much as my kids did. I wish every child was able to hear these books.
Self-Care Books for Mom
Health and Wellness Books for Mom
If you enjoy digging deeper and learning how the body functions like I do, these books will keep your brain stimulated and help you learn more about your own health.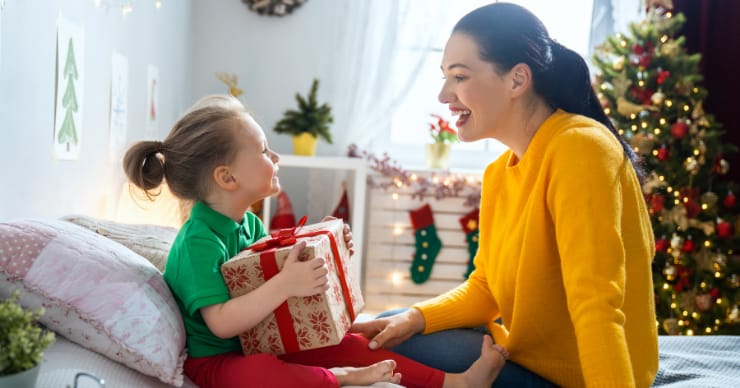 Gifts Mom Will Feel Good About Giving
Yes, this post is all about what to give TO Mom. But I'm a mom…and I just couldn't help myself. Moms love to give gifts to their kids as well. So here is a short list of some of my favorite natural health gifts for your family.
Magnetude Jewelry – yes, it's a great way to help kids focus and sleep!
Muck boots – essential for nature play
High-quality winter gear for outdoor exploration year-round
Rebounder or trampoline
Cosmic Kids Yoga
Fun plates, silverware, cups, straws, and lunchboxes
That was quite a list! Did you find anything you want to add to your Christmas list? Or maybe something you want to get for your mom or wife?
I'd love to hear what sparked your interest! Comment with your favorite natural health gift for Mom from this list or something you've got on your wish list this year.