This post may contain affiliate links which won't change your price but will share some commission.
A nourishing diet and healthy lifestyle play a huge role in your child's health. But understanding his or her emotional health is just as important! Let's learn about Eating Styles and how they factor into good health.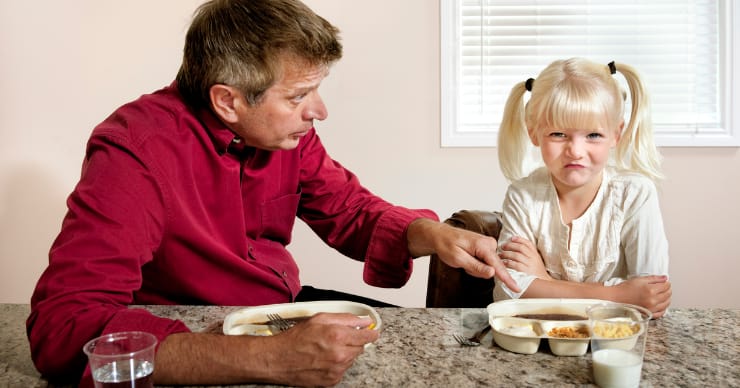 One of the most common questions I get from parents is how their parenting and food philosophies will impact their child's mental well-being.
If I make my son eat all of his broccoli before he gets dessert will that teach him that food is either good or bad and that some should be treated as a reward?
If I teach my kids about healthy food will that make them obsessive about it?
If my daughter can't eat the same foods as her friends will she feel isolated?
How do I avoid forcing my kids to eat?
You get the idea.
Here's the thing. All of those scenarios could prove true. But then again they might not. And you'll find experts in both camps. And, yes, I have use the force feed method myself…for a very particular case.
But what it really boils down to is your child and how he or she views the world.
Tom may become obsessive about healthy food if you tell him how bad sugar is. While Lucy might not put much thought into it.
Anna might focus on friendships and spending time together, regardless of what everyone is eating. Whereas Steve might be hypervigilant about feeling different.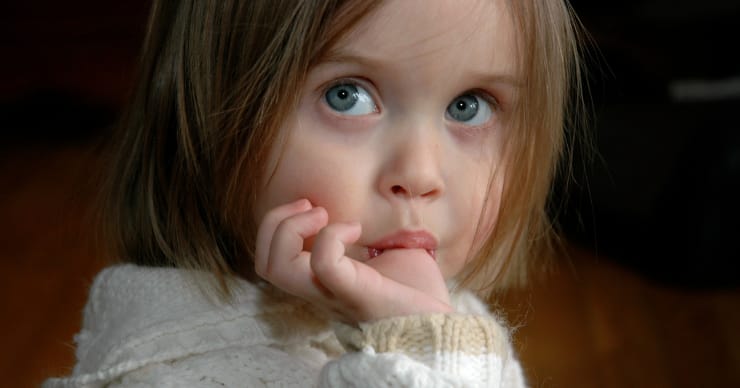 How Children Respond Differently to Feeding Stress
I've seen it firsthand in my own kids.
When my youngest daughter was little she had some severe feeding issues. Her response was to become a thumb sucker, struggle with breastfeeding, and shy away from food.
On the other hand, my youngest son, who also had feeding issues, turned to me for comfort and started nursing more. He also started viewing food as good and helpful from a young age, often declaring, "I'm a good eater! This will help me grow big."
So what was different?
It certainly wasn't me!!
My response to both of them during the struggle was the same. I was anxious and stressed. Not ideal. But that is how I reacted (wish I knew then what I know now – hindsight).
What was different was how my kids view the world. They each have very different Eating Styles!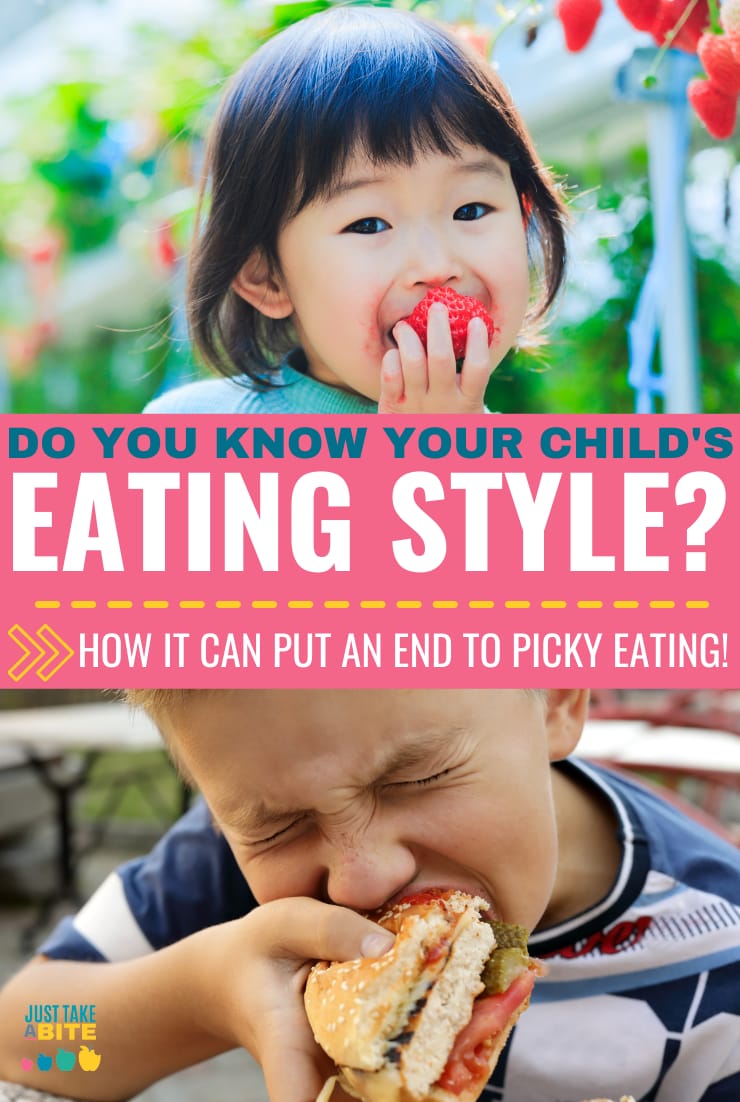 What is an Eating Style?
My daughter is an Intuitive Eater. When it comes to food and eating she needs comfort. I did not help create a comfortable environment for her, instead focusing on the stress and her limitations. In turn she shied away from eating. Food had a negative connotation.
My son, however, is an Adventurous Eater. When it comes to food and eating he likes anything new and exciting. Simply looking at books or talking to him while he ate was enough to create a fun environment for him. And he gravitated towards the food. Food had a positive connotation!
A child's Eating Style helps you understand:
the essence of your child's true nature
how they relate to the world, to people, and to their environment
what makes them feel loved, supported, and confident
how they uniquely view food.
I like to call it a child's food language!
Once you understand how to speak it, feeding becomes so much simpler!! Knowing your child's Eating Style will help answer many of your feeding questions.
Does my child need comforting food or quick food?
Does my child like meals to be a surprise or to know exactly what's on the menu?
Does my child like soft, easy-to-chew food or really crunchy and chewy food?
The Eating Styles will help you identify the answers to all of these and so much more!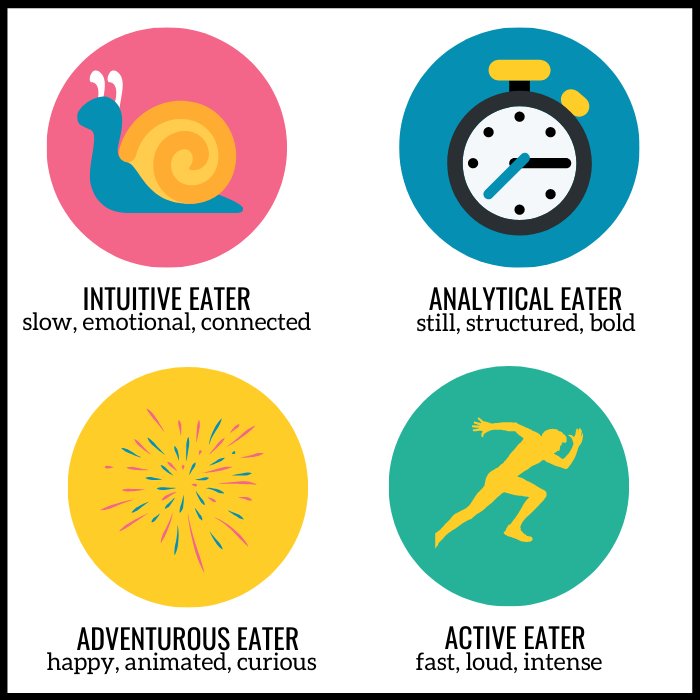 What are the Eating Styles?
There are four Eating Styles:
Intuitive Eater: slow, emotional, connected
Analytical Eater: still, structured, bold
Adventurous Eater: happy, animated, curious
Active Eater: fast, loud, intense
Every child has a primary Eating Style and then overlaps a bit with a second style. It's fascinating to figure out what describes your child(ren) best. Eating Styles is a powerful tool to help your child eat better without feeling like he or she has to change his or her personality. It also helps aleviate any feeding challenges without power struggles with you!
For example, the term "picky eater" is used a lot when it comes to feeding kids. I really don't like that label.
I think all kids are great eaters! We just have to understand how they eat to be able to bring the world of food alive to them.
All four types of eaters have their own challenges and strengths. Which means they each require different feeding strategies…and it might not align with the way you like to eat, Mom and Dad!
Let's take a look at some of the characteristics of an Intuitive Eater and strategies to help feed this child.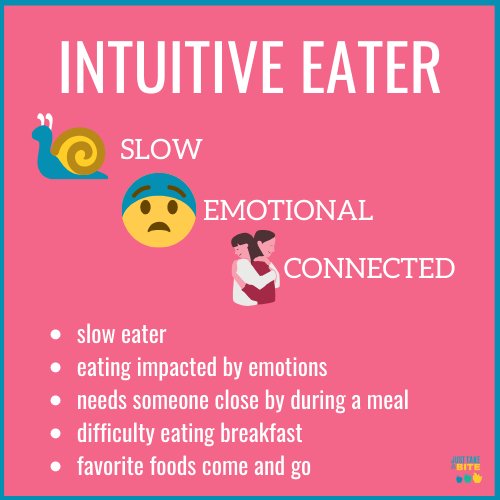 How an Intuitive Eater Eats
An Intuitive Eater is the true "picky eater." This is the child that will have a very strong opinion about what they will and won't eat…and there is no convincing them otherwise (for good reason!).
Most parents looking for help with extreme pickiness are dealing with Intuitive Eaters.
Some characteristics of an Intuitive Eater include:
Slow eater, can't be rushed through a meal
Needs someone close by (especially 2-5 year olds)
Doesn't like food mixed
Eating impacted by emotions (can lead to under or over eating)
Struggles with breakfast – slow to start the day
Eat by a process (i.e. finish all of one food before moving to the next)
Struggles with eating meat
Unwilling to try new foods
Some feeding strategies for an Intuitive Eater include:
Let them start a meal early to have enough time to finish
Sit with them for the whole meal/until they are done – they need to feel connected
Seat them next to mom or dad
Let them help plan and prepare the meal
Give them options/let them decide what to eat (teach them to listen to their bodies)
Don't tie emotions to food. How much/what you eat does not equate to good/bad – remove parent emotions from meals even if undereating
Let them take breaks/come back to a meal
Serve foods separately and let them combine if desired (tacos, casseroles, stir fry, etc.)
As you can see, my stress reaction to my Intuitive Eater's struggles was the complete opposite of what she needed. Now that she is older we focus on being positive about food and connecting at the table. In turn she is a great eater that loves a wide variety of nutrient-dense food.
We are now digging even deeper to remove her limiting belief that she is small and weak, instead helping her believe that she is healthy, nourished, and strong! Because she is.
She is still my child with the strongest opinions about her food. But that's OK! I am honoring her Intuitive nature when it comes to eating.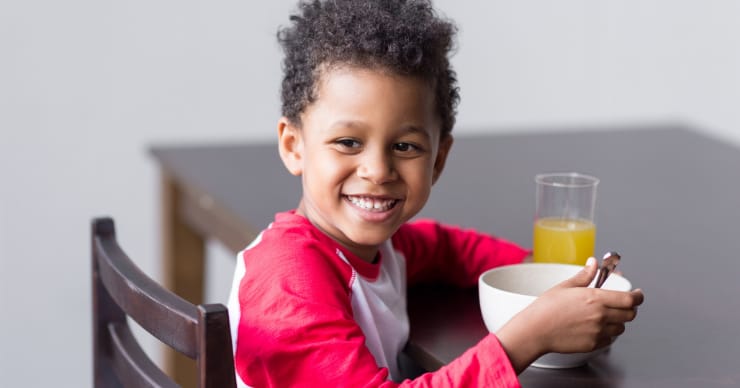 How to Figure Out Your Child's Eating Style
That was a small taste of one of the four Eating Styles. Maybe it resonated with you, and you think your child is an Intuitive Eater. Or maybe it doesn't sound like your child at all! You could have an Analytical, Adventurous, or Active Eater.
To quickly figure out which type of eater(s) you have, use this short quiz! It's fun and fascinating to understand how the whole family eats!
If you are ready to dig deeper and use the Eating Styles as a tool to eliminate picky eating, it's time to join the Nutritional Navigation eCourse. It includes all of the Eatying styles!

You might even find the information helpful in other areas of life. I now understand why my Active Eater stuffs his mouth at every meal AND why he's so intense about everything he does. Which allows me to be more patient with him.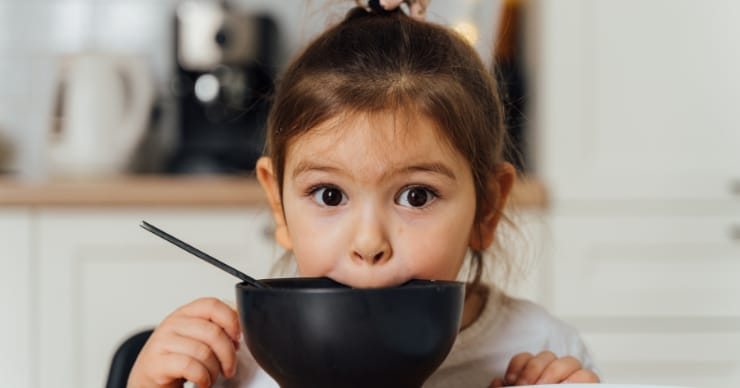 Picky Eating is NOT About the Food!
Feeding your kids well is more about the HOW than the WHAT.
It all boils down to mindful observation and understanding your child's nature. Using the strategies in the Eating Styles you'll become the expert on how to feed YOUR child. Then the food will easily follow.
Eating Styles is part of the Mindset component of my Mind-Movement-Minerals Method to get your kids to say, "MMMM" to nourishing food without a battle. It's a simple step you can take at home with huge rewards!
Are you ready to end the mealtime drama and keep your kids nourished?

So far we have talked about the foundations of good health, Nutritional Therapy for kids, and HTMA for kids – the physical aspects of health. Today we introduced how mindset impacts feeding your kids and how the Eating Styles can help. But there is still more! Next up I'll be discussing more tactics for handling the emotional aspect of feeding. Stay tuned!