This post may contain affiliate links which won't change your price but will share some commission.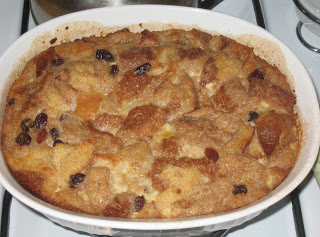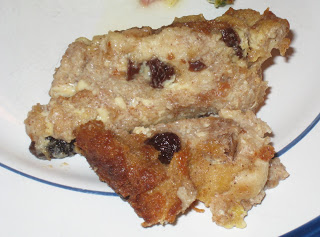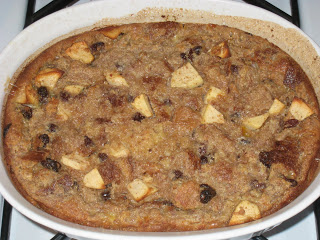 Since I'm focusing on bread this month I decided to make bread pudding last night. It's really more of a dessert. But I served it as a side dish with our quiche. I usually serve quiche with some kind of sweet bread, so it's really not that different. I love bread pudding. But I've actually never made it before. And haven't had it in years. This is my mom's recipe. So simple and so good!! We all loved it. It's hard to stop eating it 😛  It's soft and sweet and has kind of a custardy feel to it from the eggs. And the great thing about it is that everyone pretty much always has the ingredients on hand. And it's a great way to use up the end pieces of bread (that normally get thrown away in our house). They actually work better than regular slices. A very budget friendly dessert! And a great way to use up those last few slices of bread in a loaf. This is great on it's own, warm or cold. And it's also good with some vanilla ice cream on top. I bet it would be good with some apple slices baked in too. Maybe I'll have to try that some time. Can't wait to have more tonight! And I just thought of it…I bet this would even be a good breakfast…bread, eggs, milk, raisins…sounds good to me! That may be on our menu soon 😉
This post is linked to Fat Tuesday at Real Food Forager.
**Edited 4/24/10 – I made this today with a peeled and chopped apple. Yum!!!! Makes it even better.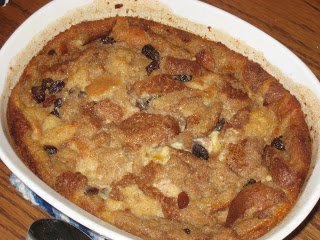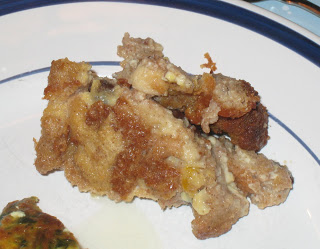 Bread Pudding
4 cups bread, cubed (whole wheat, sourdough, cinnamon raisin…whatever you like) (just tear it into rough chunks)
2 cups scalded millk (heated to almost boiling)
1/4 cup butter, melted
1/2 cup organic cane sugar or sucanat (honey or maple syrup would probably work too)
2 eggs, slightly beaten
1/4 tsp. salt
1/2 cup raisins (optional, but they really do make it so much better 🙂
1 tsp. cinnamon or nutmeg (I used cinnamon)
1 apple, peeled and chopped (optional – to make apple raisin bread pudding)
Place bread crumbs in a large bowl. Pour milk over top. Let cool slightly. Add remaining ingredients. Pour into greased 1 1/2 qt. casserole. Bake at 325 for about 1 hour, until knife inserted in center comes out clean (I baked mine for a little over an hour).