This post may contain affiliate links which won't change your price but will share some commission.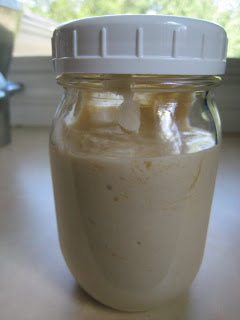 I made crispy peanuts this week and used them to make peanut butter. This recipe is from Nourishing Traditions. This is a very healthy treat! Soaked nuts, coconut oil, unrefined sea salt and raw honey…what could be better? I had some on my toasted sourdough bread this morning…YUM!!!! It's actually quite sweet…you could cut back on the honey. Either way it is so delicious. I can't wait to try this recipe using other types of nuts.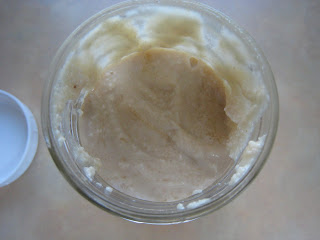 Nut Butter
Makes 2 cups
2 cups crispy nuts, such as peanuts, almonds or cashews
3/4 cup coconut oil
2 Tbsp. raw honey
1 tsp. sea salt
Place nuts and sea salt in food processor and grind to a fine powder. Add honey and coconut oil and process until "butter" becomes smooth. It will be somewhat liquid but will harden when chilled. Store in an airtight container in the refrigerator. Serve at room temp.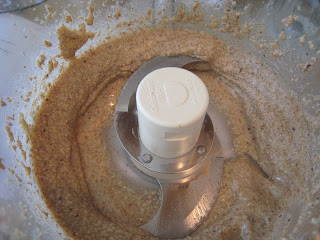 almond butter
Edited 6/26/10
– I made cashew butter and almond butter using this recipe yesterday. Both so delicious!! Rebecca kept asking for more 🙂  She had toast with cashew butter and a tortilla with almond butter yesterday. I only put a drizzle of honey in this time. Still plenty sweet.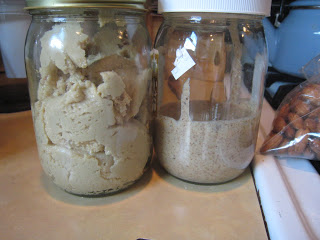 cashew butter (left), almond butter (right)