This post may contain affiliate links which won't change your price but will share some commission.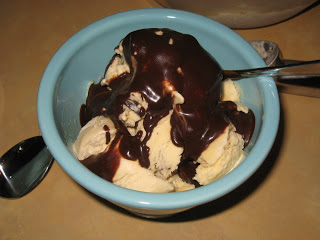 I made my 2nd carob recipe yesterday…carob sauce. With all of this good homemade ice cream and some good cream to use up it was the perfect fit. Plus it was something simple for Rebecca to help with. This was very easy to make. And tastes so good!!! We all had some on ice cream last night for a special 4th of July dessert. Yum! This is another Nourishing Traditions recipe. And a great way to swap carob for cocoa in your diet. A healthy, tastey treat.
Carob Sauce
Makes 2 1/2 cups
2/3 cup carob powder
1/2 cup butter
1/3 cup maple syrup
1 Tbsp. vanilla extract
1 Tbsp. chocolate extract (optional) (I didn't add this…still tastes plenty chocolatey)
pinch of salt
1 cup cream, not ultrapasteurized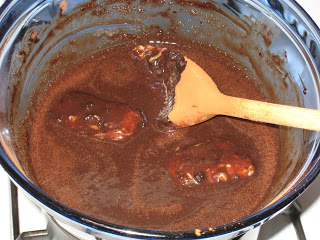 Place all ingredients in the top half of a double boiler.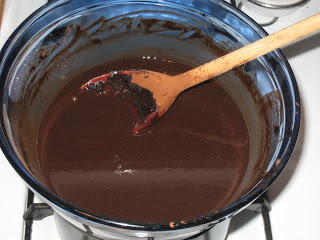 Cook gently, stirring occasionally with a wooden spoon, until well amalgamated (all blended well :).