This post may contain affiliate links which won't change your price but will share some commission.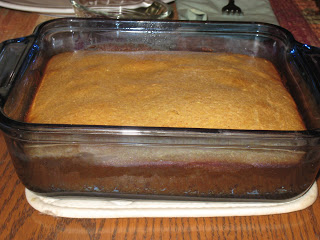 Now that I'm starting to feel better I want to get back into the habit of trying new recipes. So last night I tried another Heavenly Homemakers recipe. It's called Sloppy Cornbread. It's basically sloppy joe meat topped with cornbread. Very simple. And very good! We all liked it. And I'm not even a huge sloppy joe fan…but I did like the taste of her sloppy joe recipe. Maybe I'll use that the next time I make them…and maybe I'll actually eat it then 🙂  We all really liked this. But the ratio of meat to cornbread was off for us. Way too much cornbread. I only made a half recipe (1 lb. of meat, 1/2 recipe of cornbread). Next time I'll only do 1/4 recipe of cornbread or less. But definitely a keeper. This would work well with taco meat too…kind of tex mex. I'll post the recipe with my ratios. You'll see from the pictures…it mostly looks like cornbread 😛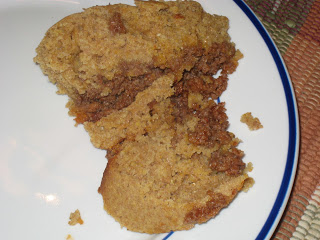 Sloppy Joe (this is 1/2 recipe)
1 lb. ground meat (beef, turkey, venison or lamb)
1 Tbsp. minced onion (I just used onion powder)
1/2 cup ketchup
1/2 tsp. mustard (I used about 3 tsp.)
1/4 tsp. garlic powder
1/2 Tbsp. worchestershire sauce (I didn't have any, so I just added extra salt)
sea salt to taste
Brown meat and onion together. Add remaining ingredients, stirring well. Allow mixture to simmer in the skillet for a few minutes.
Cornbread (this is 1/4 recipe)
1/4 cup cornmeal
1/4 cup whole wheat flour
1/4 tsp. baking powder
1/4 tsp. salt
1 egg
1 Tbsp. honey (I used more than this since we like our cornbread a little sweeter)
1 Tbsp. melted butter
1/4 – 1/2 cup buttermilk
Stir dry ingredients. Add wet ingredients and stir.
Sloppy Cornbread
Place sloppy joe meat in 9″ square pan. Top with cornbread batter. Bake for 20 min. at 400. You can sprinkle cheese on top before baking if desired.