This post may contain affiliate links which won't change your price but will share some commission.
Recently I saw an easy recipe for alfredo sauce posted on Heavenly Homemakers. I haven't made alfredo sauce in ages. And I have some fresh cream from our raw milk to use. So I thought I'd try it. But I added to it to make it my own recipe 🙂  I turned our alfredo into pestofredo…alfredo sauce with homemade pesto mixed in. And I added shredded chicken and crumbled bacon as well. Yum!!! I served it over egg noodles and added broccoli. We all liked it. The alfredo sauce is very good on its own. And super easy. With pesto added it's good too. Either way you can't go wrong. I only made a half batch since I only had 1 cup of cream. I ended up adding some milk to thin it out a little…it got very thick. It made enough for our dinner and a lunch for Justin. Maybe next time I'll make the full batch…if I have 2 cups of cream handy. I'll post pictures of all of the stages…alfredo, pestofredo, pestofredo w/ chicken and bacon, over pasta, with broccoli added.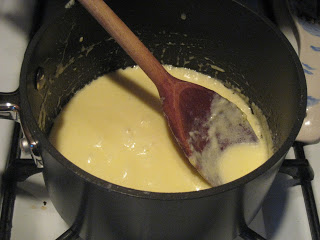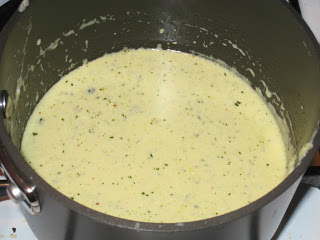 Alfredo/Pestofredo Sauce
1/2 cup butter
One pint of cream (2 cups)
1 garlic clove (I just used some garlic powder)
2 Tbsp. cream cheese
1/2 cup grated parmesan cheese
(3-4 Tbsp. pesto)
(shredded chicken, bacon)
Bring the butter, cream, garlic and cream cheese to a boil. Turn down the heat, simmer and stir for about two minutes. Add the grated cheese and stir until melted. Simmer the sauce for 15-20 minutes until it becomes "thick and saucy", stirring occasionally.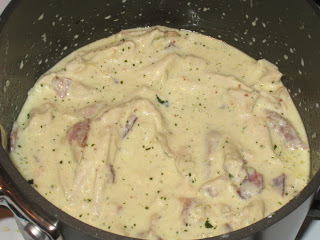 To make pesto fredo, stir in pesto during last minute of cooking.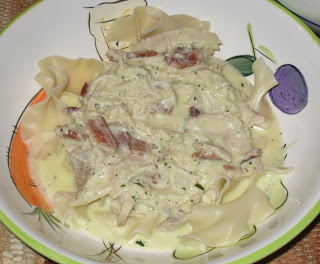 Optional – add in chicken and/or bacon during last few minutes of coooking.