This post may contain affiliate links which won't change your price but will share some commission.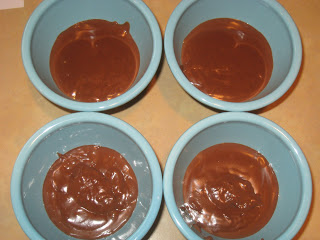 I am not a big fan of pudding. But I've been wanting to try making REAL pudding for a while. And now that we have lots of raw milk and Christmas is coming I figured it was a good time to try. I used the
Heavenly Homemaker recipe
. It turned out really well. So easy to make…and so fast. Rebecca liked helping mix everything and then watching me stir it on the stove. This is definitely not like the stuff you get out of box. This is rich and thick. I actually kind of like it. Not sure I could eat a large amount, but it is good. And I love how healthy it is…raw milk, fresh egg yolks, real butter. What a great treat. I'll definitely be making this again. I need to try the vanilla and butterscotch too.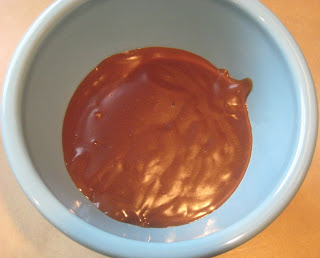 2 1/2 cups milk
3 egg yolks
2/3 cup rapadura or 1/2 cup real maple syrup (I used cane sugar)
1/4 cup cocoa powder
4 Tbsp. arrowroot powder
1/4 tsp. sea salt
3 Tbsp. butter
1 tsp. vanilla
In a medium saucepan, whisk together milk, egg yolks, rapadura or maple syrup, cocoa, arrowroot powder and salt. Cook over medium heat, stirring CONSTANTLY until pudding begins to thicken. Remove immediately from the heat, and continue to stir until pudding is creamy. Add butter and vanilla and continue to stir until mixed. Pour into serving dishes and serve warm, or chill for two hours and serve cold.