This post may contain affiliate links which won't change your price but will share some commission.
First week of May. Last week before baby. Although theoretically the baby could come any time. So I'm going to post plans for the next 2 weeks today. Not that much going on this week since everything is pretty much ready and I'm trying to take it easy. Just some last minute odds and ends.
Last week was pretty low key. I actually got quite a bit of misc. cleaning done. And the basement is looking much better too. I did try a little more grain free baking – apple cinna-muffins and coconut flour bread. Both very good. I started a batch of sauerkraut. It should be ready in the next day or so. I'm anxious to try that. I also made a batch of mayo and froze 5 lbs. of butter. We had our last day of gymnastics. So glad that is done. I don't think I could make it through another class. We were able to get outside a little bit…the brief moments when the rain finally stopped 😛 Yesterday's outdoor play was cut short by Rebecca's first sliver. Not pleasant, but thankfully we eventually got it all out.
I found one more food last week that did not agree with me at all – asparagus. We roasted some for dinner one night. I think I'm still paying for that 😛
This week I want to really focus on nourishing/healing food in preparation for the birth/hospital stay (with antibiotics and junk food). Lots of probiotic food. Lots of eggs. Lots of broth. I don't have much on my agenda. I'm trying to take it easy and get rest while I can. The main thing is last minute baby prep. I need to make sure my hospital bag is packed well and add a few snacks to it. Aside from that it's mostly prepping stuff for Rebecca/grandparents while I'm gone.
One thing on my list is to order our beef and pork for the year. We have never done pork in the past, but I think we will give it a try this year. Probably Grassfield's. For beef we are still debating about where to get it from. We have a couple options. Our main focus this year is to for sure avoid anything with GMOs or soy. Hopefully we can decided for sure in the next couple days and place our order. One more thing to not have to worry about after the baby 🙂
So, this week…today is church. Nothing going on Monday (not used to that!). Tuesday we'll be voting. Hopefully that will only take about 5 minutes. It's just across the street…voting on one item. Wednesday is Kindermusik. And I just realized it will be my last day of KM with Rebecca. Very sad. This is her last semester of Our Time (18m – 3yr class). And the last time I get to go wtih her. Next week she'll be going with grandma (the last class of the semester). Then next semester she'll be in the older class…where she'll be on her own for most of the class. I'll really miss our special time in KM. We'll have to decide if we're going to do the baby class in the fall or not. In the afternoon I have my last OB check up. Hard to believe. Thursday is stock up day. I'll be going to Harvest Health and Meijer to stock up on milk, produce, etc. for the following week. Friday is our last day of MOPS for the year. I'm hoping to go, but we'll see how I'm feeling. Sitting for long periods is very tough for me/makes my leg swelling worse. So we'll see. Maybe I'll go and just have to make myself get up periodically. Saturday we were thinking about going to Tulip Time, but it's more likely we'll just stay home, take it easy and get all of the last minute things done so we can totally relax on Sunday.
Next week…Sunday is Mother's Day. It's still TBD whether or not I'll go to church. Sitting in church is tough. And any final prep. My parents will be coming in the evening for dinner, to get settled, etc. since they'll be watching Rebecca for a couple days. Then Monday morning bright and early (have to leave home about 5:15 am!) it's baby time!!! Hopefully by about 8 am we'll have a new member of our family. Beyond that, no plans 🙂 Recover, introduce Rebecca to her new sibling, etc. We'll do a grandparent swap on Tuesday (Justin's parents will come in the afternoon). I'll either be coming home Wednesday or Thursday. Likely Thursday, but you never know. If I'm feeling well I might be so anxious to get home. We'll probably have some family visit over the weekend. Mostly my siblings. But nothing is planned at this point. I may or may not have meal plans posted for a few weeks. I'm sure we'll get quite a few meals brought to us. So no way to plan right now. I doubt most of it will be stuff I can eat. So I'm planning to rely on my freezer stock of meat, broth and veggies. And eat lots of eggs 🙂 Simple and nourishing.
I guess that's it. Feels weird to have all of the plans set for who knows how long. I'm just so anxious to have this baby and move on from the pregnancy phase. With everything we went through to get to this point I feel like I've been pregnant/waiting for about 2 years now! We're all ready to take this next step and add a member to the family. Not to mention I'm really ready to have my body back 😛 If my swelling gets any worse I think Justin will have to roll me out the door to get to the hospital. Hopefully by next week I'll still have one pair of shoes I can get on my feet and one shirt I can fit over my belly 😛
In case you're interested. Here's how I feel captured in pictures :\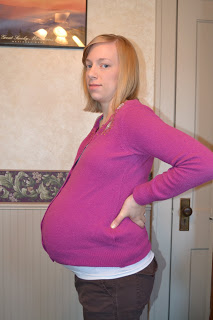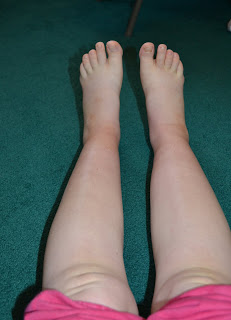 Here's what's on the menu.
———————-
Week of 5-1-11
S (prep lunch, church)
B – avocado w/ egg yolk, coconut flour bread w/ almond pecan butter (me), pancake muffins w/ syrup, pineapple (Justin)
L – beef veggie soup, crackers w/ cheese
D – salmon cakes, roasted asparagus and brussels sprouts
M (living room, kitchen and basement cleaning, put away laundry, pick out Rebecca's clothes for next week)
B – leftover salmon cakes, avocado (me), muffins (from freezer), fruit (Justin)
D – pork chops and apples over rice, peas (Justin), beef veggie soup (me)
T (prep smoothie, make breakfast cookies, vote)
B – kefir smoothies, breakfast cookies
D – tacos, peas
W (prep dinner, clean kitchen, KM, Dr. E.)
B – beef veggie soup (me), chewy granola bar, fruit (Justin)
D – bacon, peas and broccoli crustless quiche, beans
Th (office/desk cleaning, Meijer/HH, soak nuts, dry nuts)
B – avocado w/ egg yolk (me), hot cross bun, pineapple (Justin)
D – roasted chicken, peas, baked potatoes
F (clean, laundry, MOPS?, make broth, soak beans)
B – bacon, toast (Justin), avocado w/ egg yolk (me)
D – leftover quiche, beans, roasted asparagus, applesauce
S (make hm dressing, cook beans, chop fruits and veggies, make kefir, feed sd, co-op order, make gf muffins, make hummus, last minute baby prep/packing/cleaning, put away laundry)
B – avocado w/ egg yolk (me), yogurt, granola, pineapple parfait (Justin)
D – enchiladas (from freezer), corn (Justin), leftover quiche, avocado (me)
—————————–
Week of 5-8-11
S (Mother's Day, church?, parents coming, final baby/guest prep, prep smoothie, thaw blueberries, thaw goulash, thaw bread)
B – avocado w/ egg yolk (me), sd english muffin, fruit (Justin)
L – leftover soup, crackers w/ cheese (use up leftovers) – enchiladas, bacon, strawberry milkshake, chips, veggie (Justin), yogurt/kefir w/ egg yolks and crispy nuts (me)
D – navy bean hummus w/ tortilla chips and pepper slices, pear slices, hot dogs, beans
M (BABY!!!)
B – kefir smoothie, blueberries (Rebecca), yogurt, granola, fruit (Justin), toast w/ pb/jam, fruit (grandparents) (No breakfast for me :\ )
L – hot dogs, hummus, pepper slices, yogurt raisins
D – goulash, corn, applesauce
T (my parents leaving/in-laws coming)
B – blueberries, homemade cherry bar or apple raisin bar (Rebecca), toast w/ pb/jam, cherry bars (grandparents)
L – leftover goulash, peas, applesauce
D – chili, corn muffins
W (KM)
B – breakfast cookies, fruit, yogurt
L – leftover chili, corn muffins (if any) else pb/honey sandwiches, misc. fruit, veggies
D – beef veggie soup, sourdough bread
Th (come home)
B – oatmeal muffins, yogurt, fruit
L – chicken w/ honey mustard dressing, peas or pepper slices, yogurt raisins (Rebecca), chicken sandwiches, pepper slices, fruit (grandparents…on the road?)
D – beef veggie soup
F (visitors)
beef veggie soup
S (laundry)
salmon egg casserole, roasted asparagus