This post may contain affiliate links which won't change your price but will share some commission.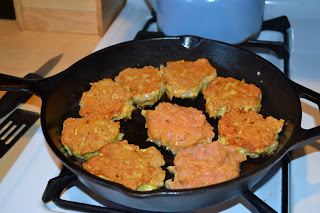 We love sausage. A few years ago I would have never said that. I never ate sausage…I was scared of eating fat 😛  Now I know better. And will admit I actually do like it…always have. Just wouldn't let myself eat it before (although I can still honestly say I don't like brats…other sausage/hot dogs I do). I wasted too many years without good food. I usually get our sausage (pork) from a local farmer. But yesterday I decided to experiment and make my own. I had some ground chicken in the freezer. I had been planning to make chicken burgers. But then I thought it might be fun to make chicken sausage instead. It's so easy. And so good!!! The best part…I know exactly what is going into the sausage and I can control the spice (we don't like things spicy…especially Rebecca). I know there is no sugar. And I know I am using good quality unrefined sea salt. You can add whatever seasoning you like. I kept it very simple. I added one egg to the mix. Not sure that it's necessary, but it doesn't hurt either. The mixture was very moist, but cooked up well. I cooked the sausage patties in my cast iron skillet in a combo of palm shortening and lard. Lots of healthy animal fat. You can make a bunch of these at once and freeze them for easy breakfasts later. I used 1 lb. and got 10 good size patties out of it. You can use any ground meat you like…pork, chicken, turkey, etc. I will be doing this more often for sure. And I'll have to experiment with shaping them into links. Any shape would work…maybe something fun to experiment with for kids 🙂  I didn't actually measure anything. But I'll try to give rough amounts. Basically just add what you like/season to taste. Final bonus…GAPS legal 🙂  Bring on the sausage!!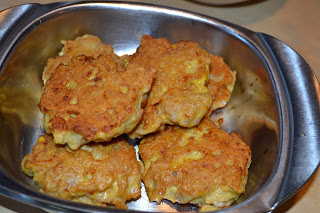 Homemade Sausage
1 lb. ground meat
1-2 tsp. unrefined sea salt
1/2 tsp. ground black pepper
1 tsp. garlic powder
1/2 tsp. minced onion
1 egg (optional)
Mix all ingredients together. Chill for a bit. Shape into patties. Cook in greased skillet (use butter, coconut oil, palm shortening or lard) about 5-7 min. per side, until cooked through.