This post may contain affiliate links which won't change your price but will share some commission.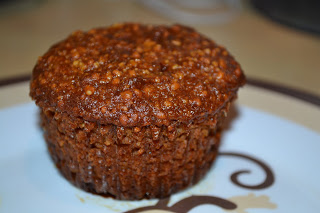 Continuing with my experimenting in the kitchen yesterday I made some grain free pumpkin muffins to go with our pumpkin soup. What a perfect combo! I used my other grain free muffin recipes as a starting point for this. Then just went for it. Again, I didn't really measure. I'll estimate what I used. These turned out great! All 3 of us really like them. I added some cinnamon chips to a few of them (Justin and Rebecca really liked those :). I try not to go overboard with grain free baked goods because of the nuts. But these actually had quite a big of egg and pumpkin. So better than some recipes. I'll make these again for sure. I did not have time to do the egg yolk/egg white method. I just used a little baking soda. But if I have time I'll separate the eggs next time.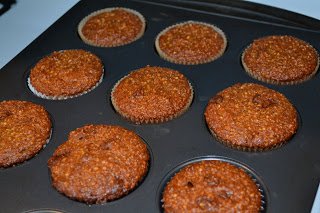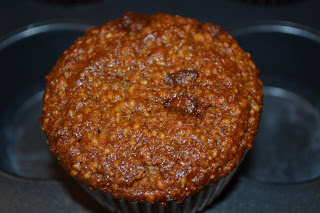 Grain Free Pumpkin Muffins
1 1/2 cups of nut meal or flour (can be made by grinding crispy nuts in a coffee grinder or food processor. I used almonds, macadamia nuts, cashews and walnuts.)
2 large eggs
1/3 cup of honey
1/4 tsp. of sea salt
1/2 tsp. baking soda
1 tsp. vanilla
2 tsp. cinnamon
1/4 tsp. ground cloves
1/4 tsp. nutmeg
1 cup pure pumpkin
1/2 cup cinnamon or chocolate chips (optional)
Preheat oven to 300 degrees. Prepare muffin tins with liners or grease with oil or butter.
To make without baking soda:
In a small bowl beat egg whites until stiff peaks form. Set aside. In separate bowl mix all other ingredients (except chips) until smooth. Fold in egg whites. Fold in chips. Fill muffin cups.
To make with baking soda:
Combine all ingredients (except chip) until smooth. Fold in chips. Fill muffin cups.
Bake for 45 minutes. Makes 9 muffins