This post may contain affiliate links which won't change your price but will share some commission.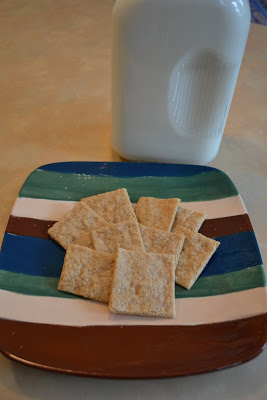 I've been making a lot of soaked baked goods lately. Through my recent experimenting I know that I handle them a lot better than unsoaked. One of my favorite foods is graham crackers. I used to live on them…the boughten, processed kind :\  But I haven't been able to eat them in a long time, even my homemade grahams.
I have made them with sprouted flour in the past. That works ok, but the texture isn't great. So I decided to experiment and see if I could make a soaked version. I used the graham cracker recipe I always use as a base and then added/adjusted ingredients.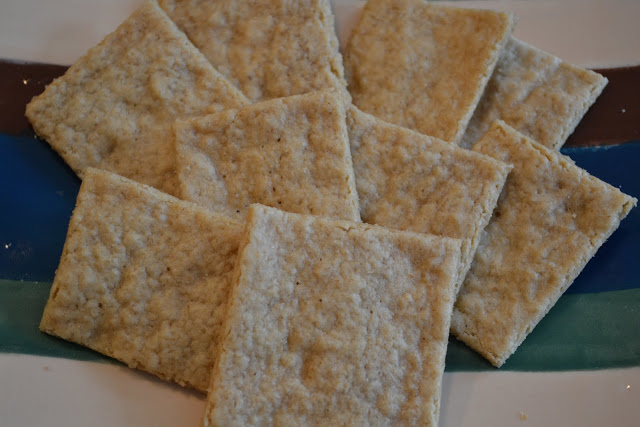 I was quite impressed with the outcome! Crispy and sweet. A perfect treat for me…and my family. Rebecca had one with almond butter for breakfast yesterday 🙂  I made a small batch since I was experimenting. And next time I'll try to get them a little thinner I think. But overall a great first attempt! I'm so excited to have soaked graham crackers. Now I just have to keep myself from eating them all in one day 😛
This post is linked to Fat Tuesday at Real Food Forager, Real Food Wednesdays and Fight Back Friday.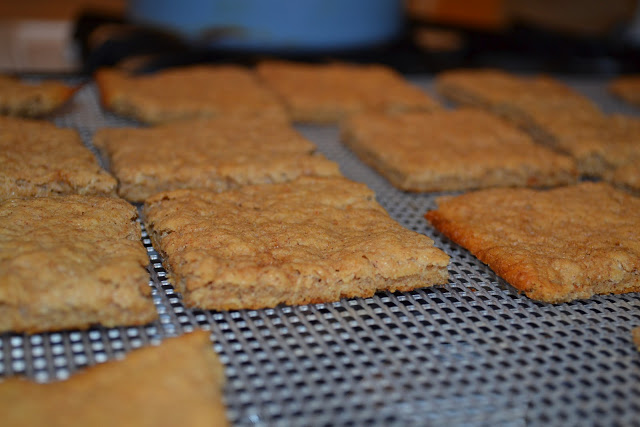 Soaked Whole Wheat Graham Crackers
2 cups organic whole wheat flour, all purpose flour or a combination of the two
1 cup yogurt, kefir or buttermilk
1/2 cup melted butter or coconut oil (I sometimes use half of each)
1/2 – 2/3 cup rapadura or cane sugar (adjust to your taste)
1/2 tsp. baking soda (optional)
1/2 tsp. salt
1/4 tsp. cinnamon (optional)
6Tbsp. honey (you can substitute molasses for some of the honey for a stronger "graham" flavor)
1 tsp. vanilla
Mix flour, yogurt and butter/oil in a glass bowl. Cover and let sit 7-24 hours.
Heat oven to 350. Add remaining ingredients to flour mixture. Stir until well combined. The dough should be quite moist and sticky.
Split dough into 2 equal parts. Put 1/2 of dough on a parchment paper or silpat lined baking sheet. Spread with a spoon until you have a fairly even layer covering the baking sheet. It will be a bit lumpy, not smooth. Repeat with 2nd half of dough on another pan.
Bake for about 10 minutes. Remove from oven and cut into squares (with pizza cutter). If the dough sticks to the pizza cutter bake them another 5 minutes and try again. After cutting them into squares, return the pans to the oven and bake another 5 minutes.
Remove the crackers from the oven. Transfer them to a dehydrator tray (you can keep them on the parchment until they are dry enough to handle without breaking) and dry them for 2-6 hours (until they are crispy/dry). Let cool. Store in an airtight container. You can also freeze them for long term storage.